Play Betfair Poker on the New iOS App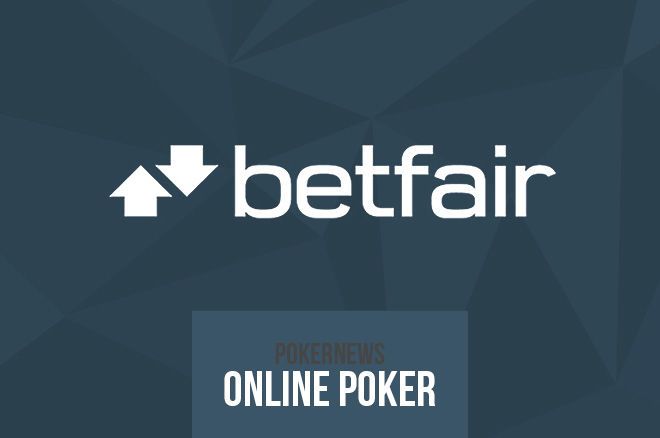 Playing at Betfair Poker on the go has never been easy thanks to the site launching a brand new mobile poker app for iOS-powered devices.
The new Betfair Poker iOS app is available to download from the Apple App Store right now so we suggest you find your phone or iPad, head to the store and install it because it's a massive improvement on the old version.
One of the best features is it gives you the ability to play poker in portrait orientation instead of landscape. Mobile phone users naturally use their phone in portrait orientation. It's more natural because of the phone's shape. Playing in portrait is much simpler because everything is within reach of your thumb, or you have your other hand free to use. When was the last time, except watching a movie, that you turned your phone into landscape?
This is why Betfair is perfect for low stakes grinders
Betfair has improved the navigation of the app. It's now much smoother and it's possible to swipe from the Home Page directly into the Lobby. You'll also find your favourite games and get into them faster because you can buy into Twister tournaments directly from the home page or via the dedicated Twister lobby. This is perfect if you're trying to get your grind on for the Twister races Betfair frequently runs.
There's a new addition to the app when it comes to playing Speed Poker on the iOS app. Speed Poker is Betfair Poker's take on the fast-fold format of the game. You'll quickly notice the fold button is divided into two. Pressing one have triggers the Speed Fold which folds your hand and send you to a new table. There's also the option to Fold and Watch, which folds your hand but the action stays on the table until the hand is completed.
This is perfect for when you know you need to fold but just have to see what happened in the rest of the hand.
Finally, Betfair Poker has made it possible to configure your own betting buttons for cash games and tournaments. There are an array of options, including customising the buttons to bet a specific number of big blinds or a percentage of the pot.
Love PKOs? You'll love Betfair Poker!
Sign Up Today to Earn Up to 35% Monthly Cashback
In addition to new depositing players receiving a welcome bonus worth up to €200, every Betfair Poker player has the chance to earn up to 35% cashback every month.
You earn Status Points every time you contribute t the cash game rake or spend on tournament fees. Betfair Poker awards you 25 Status Points per £1 contributed and 30 per €1 contributed.
Earn 1,250 Status Points in a calendar month to become a Silver VIP. Keep up the grind and generate 12,500 Status Points in a calendar month and you'll be a Gold VIP. Both Silver and Gold VIPs receive their own special loyalty mission and both can exchange Status Points for cash payments.
Silver's exchange rate is €10 for every 1,250 Status Points with Gold VIPs receiving a better rate of €17.50 per 1,250 Status Points.