LFG Podcast #23: Poker Room Fist Fight and Guest HPT & MSPT POY Aaron Johnson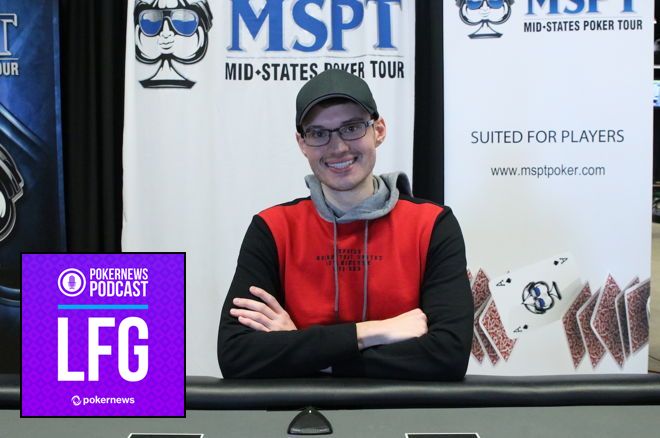 In the 23rd episode of the LFG Podcast, Chad Holloway and Jamie Kerstetter discuss the poker brawl that broke out inside Arizona's Talking Stick's Poker Room, dealers offering a "congrats" after a player busts, and debate buying poker titles. They also cover all the mid-major news, such as Kyle Kinder winning the RGPS Downstream and Matt Kirby winning a third MSPT title, and chat with guest Aaron Johnson, who in 2018 won the Player of the Year races on both the HPT and MSPT.
Follow Aaron Johnson on Twitter at @AyeGeeJay.
They also chat with Jesse Fullen, winner of the LFG Podcast seat giveaway to the Charity Series of Poker St. Jude event in Las Vegas.
Also, be sure to visit our sponsors in the VerStandig Law Firm and Seminole Hard Rock.
Don't be afraid to tell us what you think! Tweet at us using #LFGPodcast or our individual Twitter accounts.
Show Time Stamps
The LFG Podcast is now available on iTunes, Libsyn, GooglePlay, Stitcher, Podbean, and PlayerFM,
Finally, be sure to follow hosts @JamieKerstetter and @ChadAHolloway on Twitter.
Also, don't forget to check out the PokerNews Podcast on iTunes here.