888poker: 5 Quick Tips to Improve Your Poker Results with Vivian Saliba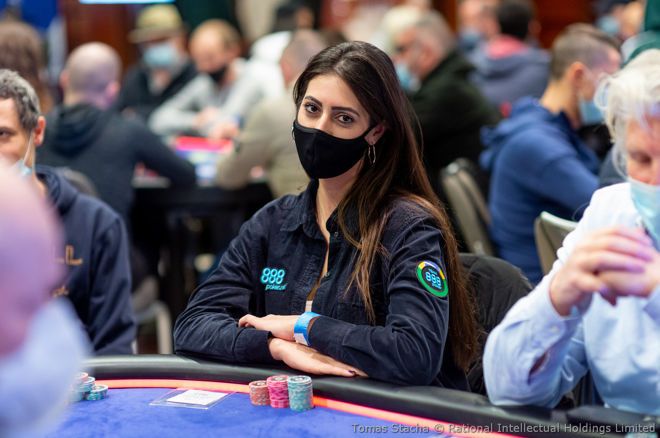 Table Of Contents
Vivian Saliba and 888poker are back with another installation of their Made to Learn strategy videos. This time, Saliba details five simple tips that will help you improve your poker results.
Best Free to Play Slots
1. Be Prepared
Good preparation is key, so you should have a schedule or plan your sessions in advance. It is also important to feel rested and fresh before playing.
If you plan to play a long tournament session, it makes sense to have food prepared for your grind while also letting the people around that you can't be disturbed.
2. Keep Learning
Even the best poker players in the world keep perfecting their game and learning new things. This is the best approach to becoming a better poker player, but not all of us are willing to spend hours and hours doing complicated solver work.
There's a fun solution to get around this and that is to watch poker streams. Places like Twitch have strong communities where you can interact with other poker players, go over hand histories and learn new strategies.
3. Think
This sounds very obvious but you need to think about what decisions you make when at the poker table. As Saliba explains, there are countless times when she would have wished she could have taken 10 more seconds before acting.
In online poker, you have a time bank for a reason so you should make use of it. Poker is a dynamic game where you need to adjust, so playing on auto-pilot isn't going to help you make the best decisions.
Best Free to Play Slots
$88 Free Plus a $400 Welcome Bonus
Now is the perfect time to join 888poker if you have not already done so. Download 888poker via PokerNews, create your free account, and 888poker will give you a free $88 worth of cash game and tournament tickets – this is a free £20 for residents of the United Kingdom – just for reaching this stage.
Your first deposit is matched 100% up to $400 in the form or a releasable bonus. You have 90 days to release as much bonus as you can. Contact 888poker support for more details.
Calum has been a part of the PokerNews team since September 2021 after working in the UK energy sector. He played his first hand of poker in 2017 and immediately fell in love with the game. Calum's proudest poker achievement is winning the only tournament he has ever played in Las Vegas, the prestigious $60 Flamingo evening event.