Alec Torelli's "Hand of the Day": This Hand Made Me Quit Poker!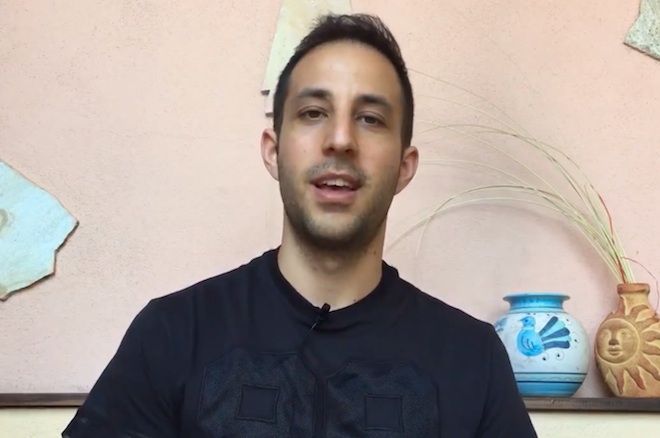 Alec Torelli is a poker professional originally from California, but travels the world full time with his wife, Ambra. Torelli has over $1.5 million in live tournament earnings (including two World Series of Poker final tables and two World Poker Tour final tables) as well as over $500,000 in online tournament earnings. Outside of poker he and his wife manage a million-dollar online business which travels the world with them.
In Torelli's "Hand of the Day" series he analyzes hands played by him and submitted to him by others. This week he discusses a hand sent to him by a reader that was so frustrating it caused the player to quit playing poker for a month.
* * * * *
We've all been down after a bad beat, or poor play.
I've spent countless sleepless nights just dreaming about what would have happened if that one card didn't come. Or I was just a tad more patient. Or if I'd had the courage to make that call.
And you know what I've learned after 10 years and some 3,000,000 hands of poker? That feeling is always there.
Because that chase for perfection is really at the essence of what keeps poker so lucrative. Let's face it, despite all the pain of constantly losing, we keep playing poker for that one time that we can hold the trophy over our head.
It doesn't matter how short-lived that moment is, or how many times we fell down in order to get there. Your success and your life aren't measured by how many times you fall — they're measured by how many times you get back up when you do. Poker is a constant reminder of that.
Check out this week's "Hand of the Day" for insight on how to battle through these tough times when you feel like the bad run is never going to end. Be sure to stay tuned till the end, as that's where I share my best advice — especially if you're in need of some harsh, kick-butt, no BS pep talk!
Want to be featured on future episodes of "Hand of the Day"? Simply submit your hands to Alec here.
Follow Alec Torelli on Twitter, Instagram, through Facebook, or via his popular blog.
Get all the latest PokerNews updates on your social media outlets. Follow us on Twitter and find us on both Facebook and Google+!