Balancing Aggression and Patience: Bernard Lee on 2nd WSOP Circuit Ring Win

PokerNews Staff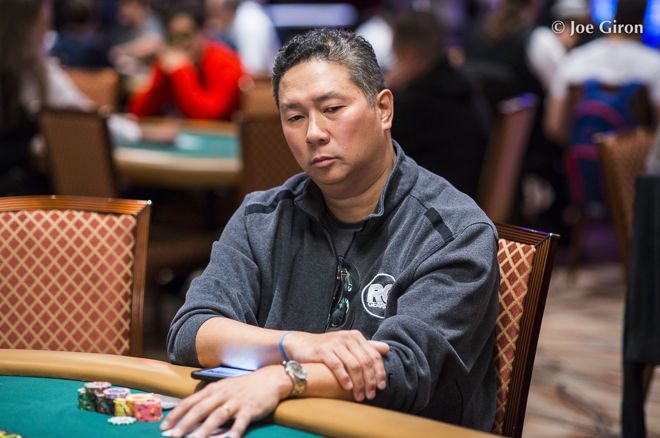 Earlier this week, Bernard Lee, whose popular podcast The Bernard Lee Poker Show airs on the PokerNews Podcast Network, captured his second World Series of Poker Circuit ring at Harvey's Lake Tahoe in Nevada.
The preliminary $400 no-limit hold'em event had a field of 124 entries. In addition to the jewelry, Lee took home $11,456 for his victory.
While Lee has had been a staple in the poker media for over a decade with his podcast and radio show, his columns on PokerNews and ESPN, and his poker commentating, the 48-year old has also had tremendous success on the felt, with over 100 career cashes, nine career titles, and more than $2.3 million in career earnings.
PokerNews caught up with Lee right after his win and he shared some insights on some of the strategy that carried him to victory.
PokerNews: Congrats on the win.
Bernard Lee: Thank you. I am thrilled to win my second WSOP ring. It has been four years since I won my first one, so I feel like it was long overdue.
You have been on a little bit of a run recently, winning three titles in five months. Can you attribute this hot streak to anything in particular?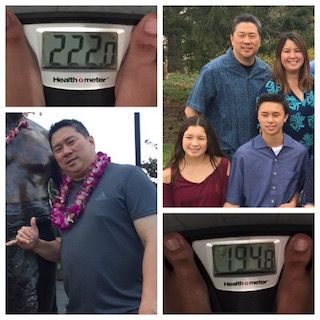 I have recently focused on my physical and mental well being more than I have in the past. Last year, there were times where I felt sluggish and didn't play my best. At the beginning of this year, I committed to losing significant weight. By the WSOP, I had lost almost 30 pounds and felt amazing with a lot more stamina. Since then, I have kept the weight off and feel rejuvenated every time I play.
Also, right before I played this particular event, I took the morning off (as the event started at 4 p.m.) and drove around Lake Tahoe with Doug Carli (another poker pro) and his wife. We stopped several times to observe the magnificent scenery and walk along the water. The mental break really helped clear my head before playing the tournament. And it seems like it definitely worked (laughs).
Let's discuss the tournament. How did it begin for you?
My starting table was initially very passive. Therefore, I decided to just do the opposite and began to play very aggressively, basically raising almost every hand. Eventually, a couple of players began to get tired of my aggression and started to fight back. However, I got involved in a hand holding
. With a flop of
, we ended up getting it all in as my opponent was holding
, and I doubled up right away.
Did you continue your aggression?
In the past, I have tried to turn up the aggression after accumulating chips early, but this would come to hurt me as I would take unnecessary chances, losing significant chips. After I doubled up, I decided to play slow and steady to gradually increase my stack, and it worked.
Were you able to take advantage on the money bubble?
I definitely did. Players were looking at the clock about 10-15 minutes before the bubble, so I knew that they were anxious about cashing. I had a larger chip stack compared to others at my table, especially those on my left. Therefore, when we hit the money bubble, I raised every time the action was unopened to me. Unfortunately, the bubble burst after about eight hands, so I couldn't keep building my stack.
What was your approach to the final table?
Last time I was here in Lake Tahoe was about five years ago when I was here to do commentary on the WSOP Circuit Main Event. [Lee was the lead commentator for WSOP Circuit live stream during the 2012-2013 season.] In preparation for those broadcasts, I've examined many final tables, analyzing which players have an advantage based on chip counts and experience.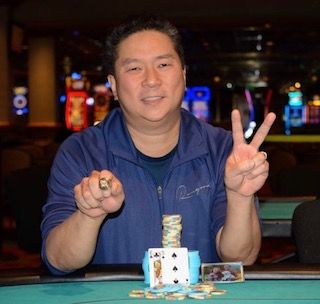 Over the past few years, I realized that performing the same analysis when I was actually playing at a final table would be extremely helpful. So, for this table, I constantly wrote down in my phone updated chip counts and kept an eye on when potential advantages arose.
Additionally, several players at the final table were betting huge amounts after the flop. I decided to use their aggression against them, as I check-raised them to gain some valuable chips.
What are your future plans over the next several months?
First, I'm going to play additional events here at Lake Tahoe. [Lee final tabled another event, finishing in seventh place.] In a couple of weeks, I will be playing in the RunGood Poker Series at Tulsa Hard Rock.
After that tournament series, I will probably take the winter months off to watch both my kids, who are very active in sports. My son will be playing for our high school varsity basketball team and my daughter will swim on her AAU team, so I'm looking forward to watching them compete.
Thanks for your time and congratulations again.
Thank you very much.
Finding a trustworthy room to play online poker can be a monumental burden. That's all the more true if you're just looking for a place to play poker for free. We've listed five of the best play-money poker sites to enjoy and help hone your skills.