Cooke's Corner: Introducing Roy Cooke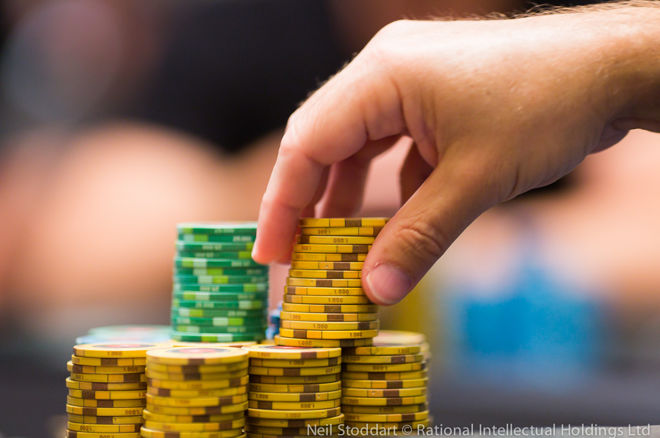 PokerNews is delighted to introduce longtime poker strategy writer and player Roy Cooke as a new contributing columnist. Keep an eye out for installments of his new strategy column "Cooke's Corner."
Why the hell should you listen to what I have to say about poker? I've written elsewhere that no one can turn you into a winning player unless you yourself find the drive, the heart and the spirit to do what it takes. Just who is this guy who tries to help you out with your game?
Who Is Roy Cooke?
When I was 15 years old I aspired to be a world class bowler. I spent hours every day in bowling alleys in Washington state, and got pretty good at it. It's one of those flukes in my life that my best friend was the best junior bowler in the country. I finished second a lot. I didn't like that, at all.
Bowling alleys in Washington often had cardrooms attached. I started playing in them. By my late teens, I was supporting myself playing poker, grinding out a living. Except for a 10-month stint as a computer programmer while in college, I never held a job again until I took up real estate when I was 34.
In my early years I played all over the West — California, British Columbia, Idaho, Alaska, Montana, Washington, Oregon and of course Nevada. The best part of my game was ferocious intensity, fire in my guts, competitive desire. Life was good. I had lots of friends, traveled, lived well and partied hard. Too hard.
In 1983 I entered a drug rehabilitation program, cleaned up my mind, body and the bad part of my life. I met a cocktail waitress at the Totem Bowl Card Room in Kirkland Washington — Kai Kei Leilani Piano, a Hawaiian girl. Her name means Morning Mist, Beautiful Flower.
She was the right person at the right time, gave meaning to my life and helped keep me on the straight and narrow road I've followed since. Misty's now my wife, my partner in my real estate business and the mother of our beautiful daughter, Krystle.
Playing, Learning and Writing About Poker
In 1984 I moved to Las Vegas and became a daily grinder, playing mostly the $20/$40 and $40/$80 limit hold'em games. I took home my fair share of the loot.
In 1989 I got my Real Estate Broker's license, and with my wife started a successful real estate business. Now I play about 1,000 hours of poker a year and do real estate most of the time. I've still never had a losing year, and I'm still effective at the tables. But Father Time has changed my game. I don't have the same fire and spirit I had when I was young. Today the strength of my game is analysis, experience, awareness and emotional strength.
The poker world has been my life. It's a real world, and I play real poker.
In 1991 I started writing a poker column in CardPlayer Magazine. Over time, I became their "Senior Columnist," and I still write for them.
In 1998 I was asked to manage PlanetPoker, the world's first internet real money cardroom. The experience was a great one. I interacted with some of the world's most successful people, and learned and grew enormously from those interactions.
That experience opened my eyes to perspectives I'd never previously considered. It also grew my poker knowledge greatly. Having access to billions of data-mined poker hands cultivated new concepts as well as distinguishing poker realities. Sadly, PlanetPoker closed its doors in 2006 following the passage of the Unlawful Internet Gambling Enforcement Act that forced out many online rooms.
Real Poker
I've seen a lot of people come and go in the poker world. I'm sorry to say the game hasn't been good to most of them. Its swings, its stresses, and all the negative aspects of the game wear most people down, burn them out.
I'm one of the few people I know for whom the game has been almost exclusively positive. I met my wife at a cardroom, as well as most of the friends I really care about. I built financial stability. I learned hard and true lessons about life, and I grew from them. The game has been very good to me.
I've recently focused on no-limit hold'em and have utilized my connections with some of the world's best players and material to grow my game. Having previously studied poker with some of the world's best poker minds, I'm conceptually very sound at poker theory. That said, reading hands and ranges and feel of the game is all relatively new. But it's coming along nicely.
What I've learned from poker — both about the game itself and about life — I'm going to share with you here. The poker world has been my life. It's a real world, and I play real poker. What I have to share with you isn't just about poker. It's also about living the life!
* * * * *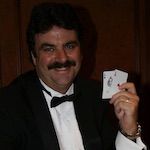 Roy Cooke played poker professionally for 16 years prior to becoming a successful Las Vegas Real Estate Broker/Salesman. Should you wish any information about Real Estate matters — including purchase, sale or mortgage — his office number is 702-376-1515 or Roy's email is [email protected]. His website is www.RoyCooke.com, and more of his blogs and poker tips can be found at www.RoyCookePokerlv.com. You can also find him on Facebook or Twitter @RealRoyCooke.