Hold'em with Holloway, Vol. 112: How Ali Imsirovic Amassed a 1,200-Big-Blind Stack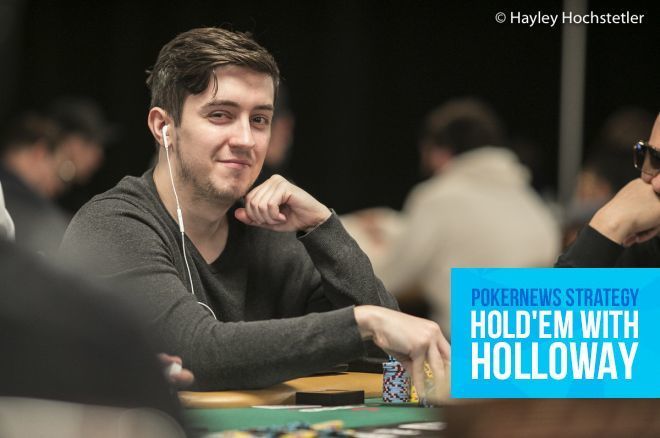 Table Of Contents
One of the premiere events in the early going of the 50th Annual World Series of Poker was Event #5: $50,000 No-Limit Hold'em High Roller, a tournament that attracted 110 entries and created a prize pool of $5,280,000.
Last week I wrote about a big hand from the event between Ricky "RatedGTO" Guan and Daniel Negreanu. This week I'm going to take a look at the rapid rise of Ali Imsirovic in that tournament. Despite players starting with stacks 300 big blinds deep, the 2018 Global Poker Award winner for "Breakout Player of the Year" managed to score three knockouts in the first level-and-a-half.
It was a dream start, but as the old saying goes, "You can't win a poker tournament in the early levels." In this case, Imsirovic's early success didn't amount to much as he failed even to cash. Still, the hands were fun and worth sharing.
"Could Have Lasted a Little Longer"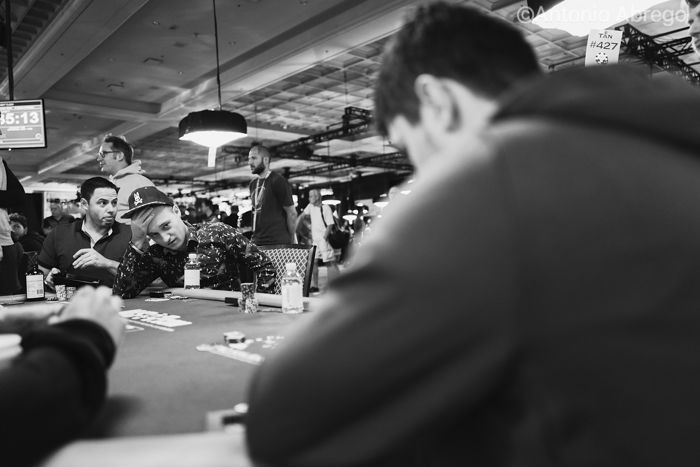 Just 35 minutes into the day, a middle-position player opened to 2,500 and Imsirovic called out of the hijack, Ryan Laplante came along from the big blind to make it three-way action to the
flop.
Two checks saw Imsirovic bet 3,000 and both of his opponents called to see the
turn. Action checked to Imsirovic again and he bet 12,000. Laplante then woke up with a check-raise to 48,000, the original raiser folded, and Imsirovic called to see the
pair the board on the river.
Laplante came out with a big bet of 136,000, which left him about 80,000 back. Imsirovic responded by moving all in and Laplante hit the tank hard. He burned through all but one of his 30-second time extensions before finally calling off.
Imsirovic:

Laplante:
Laplante had hit runner-runner trips, but the hand was no good as Imsirovic had a full boat, sixes full of fives.
"Could have lasted a little longer," Laplante said before heading to the exit.
Imsirovic Hunts a Fox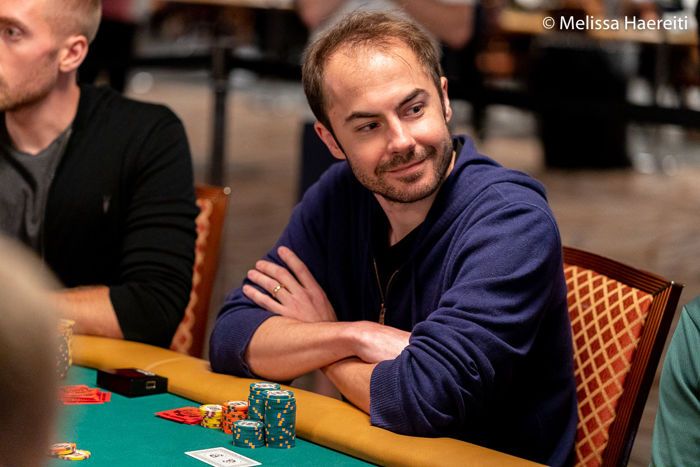 Before the end of Level 1 (1,000/1,000/1,000), Imsirovic notched a second elimination. According to the PokerNews Live Updates, the board read
and there was around 110,000 in the middle when Elio Fox checked from the big blind and Imsirovic checked it back.
The river was the
and when checked to Imsirovic bet 65,000. Fox woke up with an all-in raise to 258,500.
After thinking briefly, Imsirovic dropped in a call and Fox tabled
. He theoretically had been representing either a flush or straight, but Imsirovic picked him off with
to build a stack three times the average.
Imsirovic Gets the Hattrick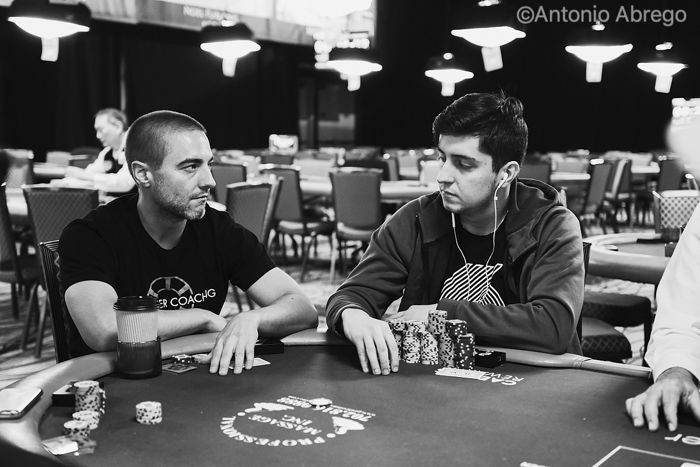 In Level 2 (1,000/1,5000/1,500), Imsirovic and Chance Kornuth battled for several hands before things ignited in a big pot.
It began when Kornuth raised from middle position to 4,000 and Imsirovic three-bet him to 14,000 from the hijack. Not to be outdone, Kornuth four-bet to 38,000 and Imsirovic just called to see the
flop.
Kornuth bet 25,000, Imsirovic called, and the
appeared on the turn.
Kornuth then jammed for his last 115,000 and Imsirovic wasted little time in making the call.
Chance Kornuth:

Imsirovic:
Kornuth was looking for one of the two remaining queens left in the deck, but it wasn't in the cards as the
paired the board on the river. Just like that Imsirovic chipped up to 1.2 million while most of the rest of the field was still sitting with something close to the 300K starting stack.
However, as I said at the top of this article, a good start does not guarantee success. Imsirovic's heater eventually ended and he fell short of making the money. Interestingly, two of the guys he busted reentered the tournament and did cash — Kornuth (who finished sixth) and Fox (who finished seventh) and who cashed for $251,128 and $192,794, respectively.