Hold'em with Holloway, Vol. 113: Anthony Zinno Breaks Down Two of My Hands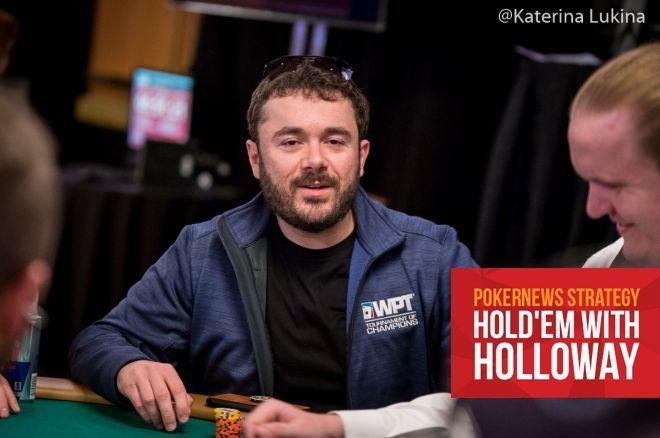 The 50th Annual World Series of Poker (WSOP) marks my 11th summer spent in Las Vegas. For most of those summers I have worked full-time for PokerNews in many positions including as a live reporter, on the editorial team, and most recently in a management role.
Working the WSOP is a grind filled with long hours and little downtime. Even so, the poker player in me always gives me the urge to find something to play on the rare day off. We're currently not permitted to play gold bracelet events (with the exception of the Casino Employees Event and online tournaments), but luckily there are plenty of good tournament series about town to help scratch the itch.
Check out the LFG Podcast for more from Holloway.
In an effort to refine and improve my game, I've been taking notes on various hands I have played with the hope of bouncing them off pros I respect at the 2019 WSOP. This week, I had the opportunity to pick the brain of bracelet winner, three-time World Poker Tour champ, and WPT Season 13 Player of the Year Anthony Zinno, regarding a couple of hands I recently played.
Hand #1 - Standard Shove with Big Slick?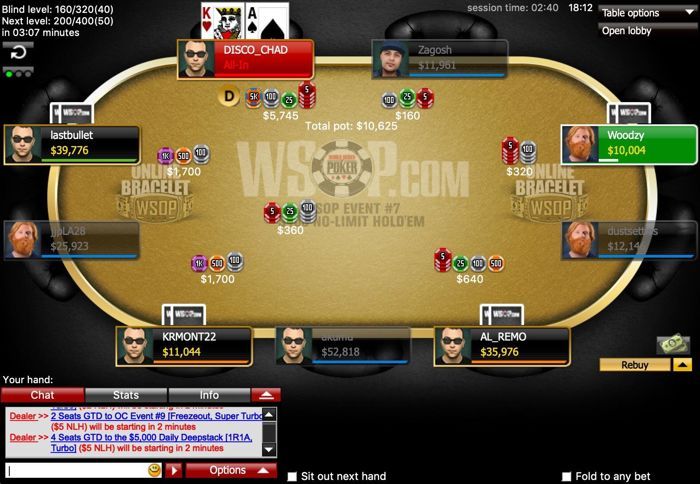 In the Event #7: $400 WSOP.com ONLINE No-Limit Hold'em, we were at the 160/320/40 level and action was nine-handed when UTG+1 (36,200) raised to 640 then a player in middle position (12,744) three-bet to 1,700. The cutoff (41,476) flatted and I looked down at
on the button. I had 5,745 in my stack and jammed it in.
This seemed like a pretty standard shove, but one of my goals to improve is to reevaluate those things I consider "standard" in poker.
"It would be awful to fold in a re-entry in a smaller buy-in, but in a big buy-in freezeout it wouldn't be awful to fold."
"Absolutely," Zinno said when I asked if this is a must-shove spot. "Unquestionably, especially in re-entry. You have 18 bigs. Even if it was the $10,000 Main Event freezeout, you're still supposed to go with your hand there."
"If it was a much bigger spot in the Main Event and you wanted to make a really tight fold with ace-king it wouldn't be awful, it'd just be conservative," Zinno continued. "When the lojack [re]raises it's pretty strong most of the time, so it wouldn't be awful to fold in a big spot. In a re-entry, it is awful to fold. That's the distinction — it would be awful to fold in a re-entry in a smaller buy-in, but in a big buy-in freezeout it wouldn't be awful to fold."
While I don't think a flat in that spot is ever advisable, I still wanted to get Zinno's thoughts regarding that possible option.
"No, I mean I'd have to look again," he started to say. "Scratch that, the answer is no. By just calling there things get unnecessarily sloppy."
As it happened, the player in middle position who had reraised called my shove holding
, and I failed to get lucky as the board ran out a dry
. I opted not to re-enter, so it was an early exit for me busting 1,527th out of 1,848 players.
Hand #2 - Should I Have Bet for Value?
In the Venetian $600 Ultimate Stack it was the last hand of Level 6 (300/500/500) before the break. A middle-position player (45,000) who struck me as young and capable raised to 1,100, and I three-bet to 4,500 out of my 60,000-stack next to act with pocket jacks. Action folded back to the raiser and he called to see a
rainbow flop. He checked and I checked it back.
"Basically, if you're betting then you are actually betting either for value or to kind of see where you're at."
"It's one of those player-dependent spots," Zinno responded when I asked about continuation-betting this flop.
"If you feel that this guy, when you bet, is going to unnecessarily put pressure on you, then a check-back is fine. A check-back is very standard because there are a lot of turn cards that you like. I would probably check it back."
"Basically, if you're betting then you are actually betting either for value or to kind of see where you're at," Zinno explained. "You can go either way. It's a momentum-dependent decision. Sometimes you check, sometimes you bet. It's based on your opponent and how your table is vibing."
The
turn put two hearts on board and the middle-position player bet 4,500. I had picked up a double-gutter and thought about raising it up.
"On the turn you can absolutely start to consider turning your hand into a bluff, but in this spot it's not necessary," Zinno cautioned. "You probably have the best hand, and when I say probably I mean there's an above 50 percent chance that you have the best hand. Whenever you have a good likelihood of holding the best hand, you have no reason to turn your hand into a bluff."
Indeed, I wound up just calling. "I like the flat. That way you're in position and can see what he does next. I love it. I flat as well," Zinno stated.
A
then came on the river to give me trips, and my opponent checked. My gut said I had the best hand and should go for value, which has always been a weakness in my game. However, I ultimately decided to check behind. I was worried my hand couldn't withstand a check-raise and that I likely wouldn't get called by much, anyway.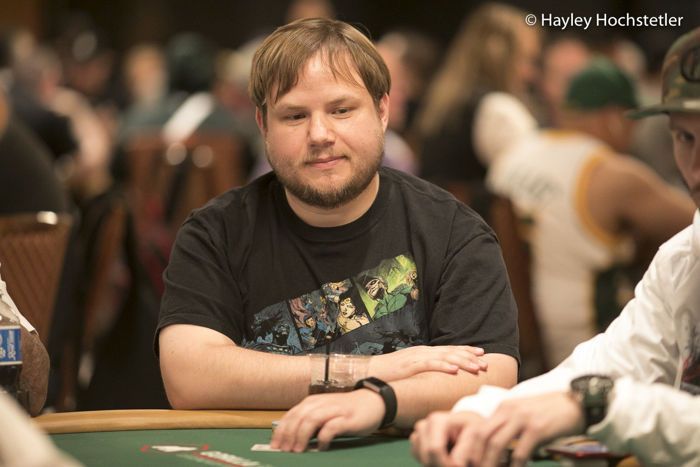 "When you play lots of limit hold'em it's a snap-bet river spot, but this is not limit hold'em, it's no-limit," said Zinno. "In this spot you have to wonder what you'd get called by for value. There's very little that he's calling you with that you have beat, right? In this spot, as much as it feels weak to check back, it's totally fine."
"He has lots of
in his range," he elaborated. "People are slopping around with whatever... he could also be savvy enough to be trapping with
. He should be leading any queen, any non-ace queen, and any eight should be checking. The fundamental reason why I would check is you're just not getting called by worse often enough to bet it."
Thanks to Anthony Zinno for his help. Let me ask you, too — what do you think about the river decision to check or bet?
Executive Editor US, PokerNews Podcast co-host & 2013 WSOP Bracelet Winner.