How to Confuse Chris Moorman Into Making a Mistake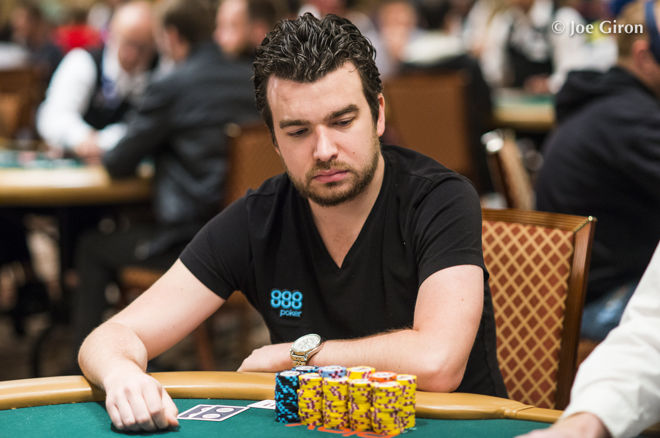 Among the thousands of players taking part in the 2017 World Series of Poker is 888Poker Ambassador Chris Moorman, winner of more than $14 million in online tournaments and over $4.6 million in live events.
Moorman has already picked up a couple of cashes at the 2017 WSOP, including one in Event #20: $1,500 No-Limit Hold'em MILLIONAIRE MAKER. From that event Moorman shared with PokerNews an analysis of an interesting Day 2 hand he played in which an opponent took a curious postflop line against him that left the U.K. pro confused.
Day 2 of the Millionaire Maker began with 1,187 players returning from the huge 7,761-entry field, which meant they were only a little over 20 eliminations away from making the money.
As Moorman explains, he returned to a relatively short stack (just 23 big blinds), which meant he had to bide his time and fold a number of hands early on in order to make the cash. He doubled up soon after that, and as he says "was ready to go crazy" in order to try to build his stack further and set up a deeper run.
Then came a hand in which a player opened from the hijack, someone with whom Moorman had a little bit of history, having three-bet him once and gotten him to fold to a flop continuation bet. Moorman then looked down at
on the button and decided to reraise, being "ready just to get it in" if possible with his below-average stack.
His opponent just called, then checked to Moorman following a
flop with one club. Like before, Moorman made a c-bet, being mindful of stack sizes and what was in the pot as he intended to set up a shove on the turn.
His opponent called again, then the turn brought the
, putting a second club on the board. (As Moorman notes, neither of his tens was a club.)
Here Moorman expected his opponent to check again, surmising that even though the ace fell within his range of possible hands, it would seem to have potentially helped Moorman, too. But to Moorman's surprise the player made a big bet worth about three-fourths of Moorman's stack.
Confused, Moorman tanked long enough to get the clock called on him. Hear what happened next:
It was the surprising turn bet that befuddled Moorman.
"If anyone's watching," he says, "if you want to donk the turn on a card that's better for me than them... just do that and you'll maybe confuse me into making a bad mistake."
Finding a trustworthy room to play online poker can be a monumental burden. That's all the more true if you're just looking for a place to play poker for free. We've listed five of the best play-money poker sites to enjoy and help hone your skills.