Introduction to Zoom Poker with Felix 'xflixx' Schneiders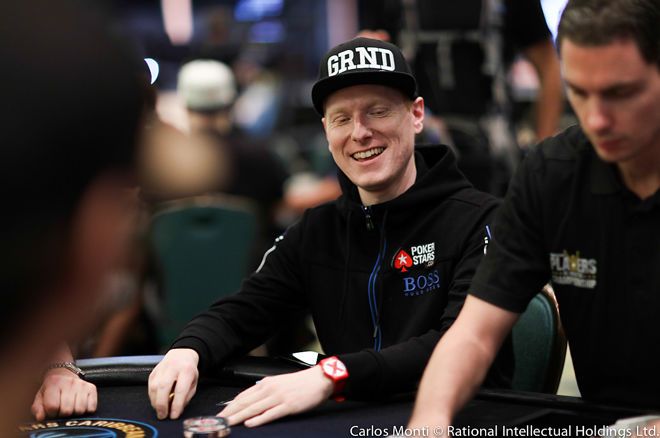 Since its introduction several years ago, "fast-fold" poker has proven one of the more popular varieties for online poker players.
If you're new to online poker or have stuck with the regular cash game tables and many tournament offerings, Felix "xflixx" Schneiders has created an introductory video for PokerStars School explaining how fast-fold poker works, specifically Zoom poker as found on PokerStars.
Schneiders is a German poker pro who primarily plays online, though in January enjoyed his biggest career live cash with a 40th-place finish in the $25,000 PokerStars Players Championship in the Bahamas. In his "Introduction to Zoom Poker," Schneiders explains the nuts-and-bolts of how Zoom poker works while also providing a few strategy pointers specific to the fast-fold format.
Schneiders explains how to find and select Zoom games, recommending 40 buy-ins as a bankroll requirement. For example, for the $0.01/$0.02 games with a $2 buy-in, he recommends having $80 in your account before sitting down.
In the video Schneiders plays through some hands to show how the moment you fold a hand you get whisked away to another table where you are immediately dealt a new hand. He shows also how the "fast fold" button works and other game features, then explains how the fast-fold format causes many players to approach the game a little differently than regular cash games, which in turn affects the strategy you'll want to employ.
For one thing, the fast-fold format often means players tighten up their starting hand requirements, making it possible to steal blinds more often as well as take stabs to claim unwanted pots postflop. It also means aggression either preflop or postflop often (but not always) represents genuine strength, since players can simply fast fold their way to a new hand rather than spend time playing weak hands or attempting bluffs.
The fast-fold format also tends to make it more difficult to develop player-specific reads (since your opponents change with every hand), although Schneiders does discuss how you can take notes and create labels to help you start identifying opponent tendencies among those in the player pool. Take a look:
This video is just one of many available for free from the PokerStars School. Schneiders also provides frequent content via his Twitch channel.
The Stars Group owns a majority shareholding in iBus Media.