Road to the 2016 WSOP: Thinking Like an Investor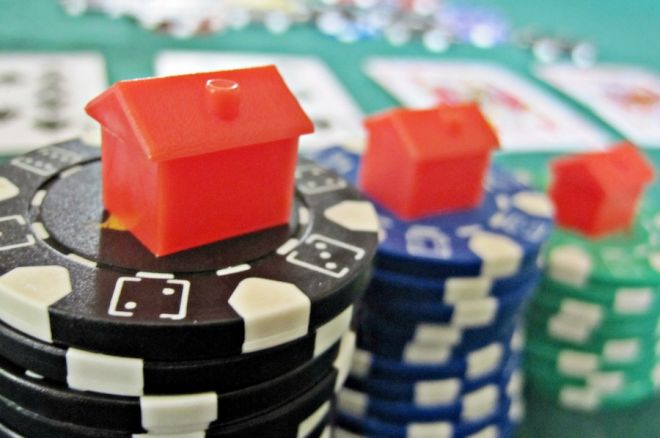 PokerNews Strategy contributor Matthew Pitt continues his series chronicling his 300-day journey toward building a bankroll to play at the 2016 World Series of Poker in Las Vegas.
It's been 17 days since I last checked in with an update on my 300-day challenge. We've got some mixed results to report, to say the least, although the profit figure is still climbing, so one shouldn't grumble.
Logging playing time continues to be a problem and I don't see that improving for the rest of September.
I managed to contract the "poker flu" after spending a weekend at Dusk Till Dawn doing some live reporting duties for the Pokerfest Live Main Event, resulting in some downtime as I felt awful. Then good old Virgin Media — my internet service provider — was down for 36 hours, which didn't help. I also went to a couple of football matches (soccer to my American cousins), one of which was an evening kickoff rendering it impossible to play that night.
I don't see a whole lot of action taking place during the last nine days of September, either, as I have a one-day trip to London coming up, then next week I'm heading to the Isle of Man with Frank Op de Woerd of PokerNews Holland to report on the PokerStars UKIPT Main Event taking place there.
Out of the 17 days available to play since my last, I sat down and played on eight of them. During those eight sessions, I played 75 tournaments, cashed in 17 (22.67% ITM), reached four final tables, and won two MTTs outright, earning a total of $105.89 (12.81% ROI) once all the buy-ins were taken into account.
I've been running superbly in tournaments with low buy-ins and like death personified in the higher buy-in stuff I've been playing. Obviously, the reverse of this would be ideal because the lack of cashes in the more expensive tournaments is eating into my overall profit and it doesn't take a genius to figure out this is a bad thing to happen.
The current trend seems to be accummulate a decent stack, progress towards the money bubble, run into a cooler hand and either bust outside or just inside the money places. It's frustrating because had one or two of those near misses actually been hits, my profits would be substantially higher.
It's easy to be results oriented when you play poker, especially in tournament poker where the fine line between success and failure — in a particular tournament, that is — often hangs on whether you win a coin flip or not.
One thing I have increasingly started to do is think of my poker playing much like an investor thinks when taking a position in the stock market. When an investor decides to buy a stock he believes is going to increase in value, he does his research, chooses a position at which he'll invest, and often then has a long-term goal for that investment. While he may keep an eye on how his investment is performing, he won't be worried about small fluctuations in the share price because he knows he's done all of his research and that the investment will come good eventually.
Poker players need to think along the same lines. When we're playing in a tournament, we should be studying the action, our opponents, and the other nuances of the game (our research). Then we make our move during a key hand (the investment), and leave the rest up to Lady Luck. While we're obviously interested in the outcome of the hand, that outcome is actually irrelevant because if we made it for the correct reasons and invested our chips as a favorite against our opponent's range of hands, our investment will eventually yield positive results.
The problem here is that, like happens to actual investors, our investment often won't come good for a decent length of time. Also, some of our investments will ultimately fail (e.g., our reads may be wrong and we may invest poorly). But if you make more solid investments than bad ones, then you'll begin turning a profit.
Let's wrap this up with the playing statistics up to and including today:
Tournaments played: 220
Total buy-ins (including rebuys & add-ons): $2,594.94
Average buy-in: $11.80
Cashes: 44
ITM: 20.00%
ROI: 27.53%
Net winnings: $670.84
As I've not played any cash games of late, I'm still down $129.90 in cash games ($0.15/$0.25 six-max) from 2,285 hands. But I've picked up $17.24 in bonuses along the way, taking the running net total won to $558.18. I really need to get my finger out and make plenty more solid investments!
Photo: "Gambling on the Housing Market," Images Money. Creative Commons Attribution ShareAlike 2.0 Generic.
Want to stay atop all the latest in the poker world? If so, make sure to get PokerNews updates on your social media outlets. Follow us on Twitter and find us on both Facebook and Google+!