Shifting Strategies: No November Nine Means End to Final Table Coaching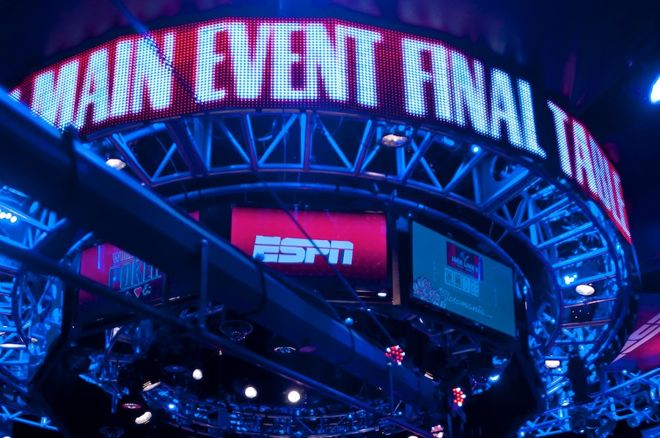 It's official. After nine years of the November Nine, the World Series of Poker yesterday announced the "delayed final table" concept will not be used for this summer's $10,000 No-Limit Hold'em Main Event, a.k.a. poker's "World Championship."
From the time the idea was first put in place for the 2008 WSOP Main Event, players and fans alike have debated whether or not halting the tournament with nine players left in July and resuming it nearly four months later was a good or bad thing.
Back in 2008, proponents of the delay focused primarily on ESPN's weekly coverage of the Main Event and the chance to build interest in the event and the players. Meanwhile detractors brought up ideas related the tournament's integrity, noting how introducing the delay diminished the importance of stamina and endurance, with some even worrying about the increased possibility of collusion.
Meanwhile over the years another consequence of the delay became somewhat taken for granted — the coaching of players who subsequently arrived at the final table having spent weeks readying for the specific challenge presented to them.
While some November Niners chose not to take on coaches, quite a few did, and there were many stories of less experienced or amateur players who benefited greatly from the chance to receive intense training and advice from pros, including being able to play and replay final table simulations.
Some observed the overall level of play increasing at WSOP final tables over the years of the "November Nine era." Whether that rated an overall positive or negative was another item of debate — some liked the increased emphasis on skill in poker's showcase event, while a few suggested that as the level of play increased the entertainment value lessened.
And, of course, the nine WSOP Main Events played with a final table delay all produced numerous "what if" scenarios regarding what might have happened had the tournament been played straight through to a conclusion in July. Would the same players have won? We'll never know.
Today mental game coach Jared Tendler (The Mental Game of Poker, Vols. 1 & 2) wrote an interesting post on his site reflecting on his experiences working with November Niners preparing for the WSOP Main Event final table. Tendler worked with players for each of the last three years — Jorryt van Hoof in 2014, Max Steinberg in 2015 and Kenny Hallaert last year.
In his post, Tendler notes both how utterly unique the final table delay was for tournament players and how it "created a number of mental game challenges we are unlikely to see in poker again."
Not only did the delay potentially affect players' momentum, but it provided great temptation for November Niners to fill up the time in between with "dreaming too much," writes Tendler. "If you spend too much time fantasizing about what it would be like to win the bracelet, your mind can go blank when you need it the most."
Main Event players will still have a short delay to prepare for the final table this year — just a couple of days, though, and not several months. As Tendler notes, now those "players will need to do a majority of the work before the event begins."
See Tendler's post for more on the special mental challenges presented by the final table delay, titled "What I learned from the November Nine."
Finding a trustworthy room to play online poker can be a monumental burden. That's all the more true if you're just looking for a place to play poker for free. We've listed five of the best play-money poker sites to enjoy and help hone your skills.