Stud Poker Strategy: Atlantic City Stud, Part One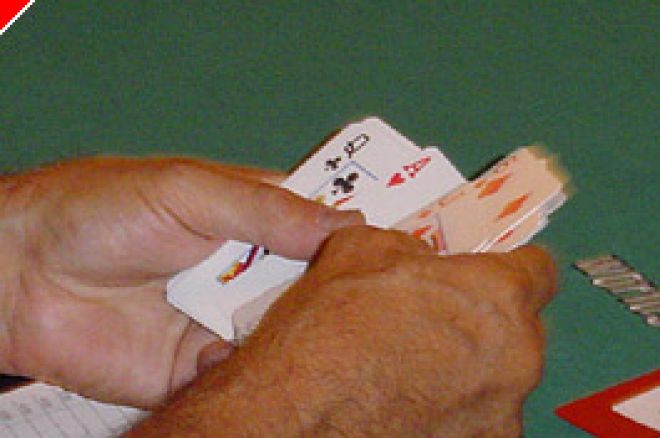 There was a time, not that long ago, when the Atlantic City poker scene included many wonderful stud games. The Taj Majal had all limits all the time. The Tropicana could be counted on for at least a few $5/10, $10/20, $15/30, $20/40 and even $30/60 games – and a few Stud8 hi-lo games. Even Bally's and the Sands got into the act with mid limit stud – including a 15/30/45 and a 5/10/15/20/25 game. And everyone had $1-5 no ante.
That all changed starting back a couple of years ago when the no limit hold 'em craze hit television and every poker room in the country. I started to hear that stud in formerly strong stud country Atlantic City, was dying. So I decided to investigate. I made an overnight trek down from Boston to see things for myself.
Let me give you an overview of the entire poker scene in Atlantic City and then zero in on the stud action – what's left of it anyway. I'll throw in some strategy thoughts as well – as my sojourn naturally included a little play at the tables as well. This may take a while. So be prepared for a multi-part series on Atlantic City poker. But don't fret. The nice thing about writing for Poker News is that there's a column every week!
Ten of the casinos in Atlantic City spread poker: Bally's, Borgata, Caesar's, Harrah's, Hilton, Resorts, Sands, Showboat, Tropicana, and Trump Taj Mahal . That's five more than they had three years ago when I last played. One of the casinos, Bally's, even has two rooms – one devoted just to tournaments including sit and goes.
All totaled, there are 306 tables and 94 tournaments a week not counting sit and goes or monthly or annual tournaments. Most of the cash games and all of the tournaments are hold 'em, with about 60% of the cash games of limit hold 'em and 40% no limit hold 'em. Just about all of the tournaments are no limit hold em.
Seven of the ten Atlantic City poker rooms spread stud. While there is a smattering of mid-limit stud games in a few casinos, only one room, The Taj, consistently spreads more than $1-5.
Here's a list of all of the poker rooms in Atlantic City, with a brief summary of the number of tables, frequency of tournaments, and list of what stud games they spread, if any. I've also included their phone number so you can call the room to verify what they're spreading before you head over. I'll follow this column with a more detailed account of my observations of the rooms in Atlantic City. But this should get you started.
Borgata: 609-317-1000, 866-692-6742, theborgata.com. 35 tables, eleven tournaments a week (at least one a day except for Saturday). Stud games of $15/30/45 occasionally.
Harrah's: 609-441-5000, 800-242-7724, harrahs.com/our_casinos/atl. 25 tables, twelve tournaments a week (at least one a day – usually two). $1-5 no ante stud.
Taj Mahal: 609-449-1000, 800-825-8786, trumptaj.com. 85 tables, fourteen tournaments a week (two a day). All levels of stud 24/7.
Resorts: 1-800-336-6378.resortsac.com. 6 tables, two tournaments a week and one extra "Ladies only" event once a month. No stud
Showboat: 609-242-4000, 800-621-0200, harrahs.com/our_casinos/sac. 25 tables, fourteen tournaments a week (two a day). No stud.
Sands:609-441-5000, 800-227-2637, sandsac.com. 14 tables, seven tournaments a week (daily). $1-5 stud – rarely $5/10
Bally's: 609-340-2000, 800-225-5977, caesars.com/ballys/atlanticcity. 20 tables plus 10 more in their Wild West poker room for sit and gos and tournaments. Five tournaments a week (Monday-Friday) and 24/7 sit&go action and large $150+25 multi table tournament in the Wild West poker room. $1-5 with ante and $5/10 stud
Caesar's: 609-248-4411 x5109. 24 tables. Seven tournaments a week (one a day) plus evening sit and goes. No stud.
Hilton: 800-257-8677, hiltonac.com. 20 tables. Thirteen tournaments a day (normally twice daily). . $1-5 no ante, $5/10 sometimes.
Tropicana: 609-340-4000, 800-843-8767, Tropicana.net. 42 tables 8 tournaments a week (once a day and twice on Sundays – going to two a day in June). $1-5 no ante and $5/10 stud
Ed Note: Why go all the way to Atlantic City to play poker? Great Stud action at Poker Stars sign up today