WSOP Main Event Tips and Strategy From Nine Main Event Champions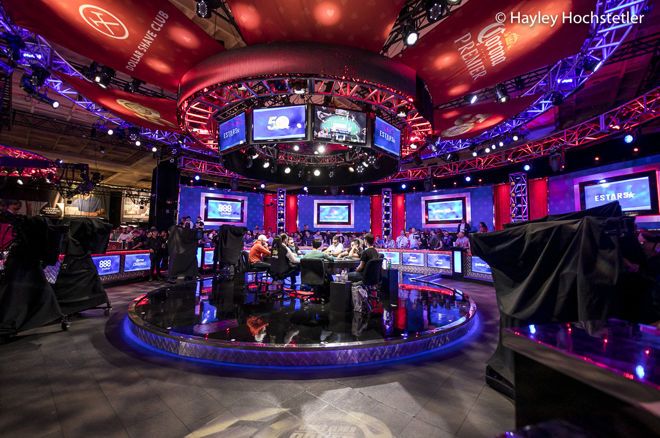 The 2021 World Series of Poker Main Event is under way, with the first of six starting flights taking place at the Rio All-Suite Hotel & Casino.
The WSOP Main Event is scheduled to conclude Wednesday, November 17 when the final three competitors will battle on the Main Event stage under the TV lights and cameras until there's a newly crowned champion.
Throughout the WSOP and even during the year, players come up to me, asking for advice on how to play the WSOP Main Event. Instead of me giving this sought after advice, I thought I would share some words of wisdom from former WSOP Main Event champions.
---
2017 WSOP Champion Scott Blumstein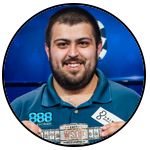 "I feel I am very qualified to speak about playing in the WSOP Main Event for the first time. 2017 was my first time playing, and I was lucky enough to take it down in my first ever try.
"The number one thing for me was getting rid of the nerves early. After a level of playing, I told myself that it is just poker. I told myself to take a deep breath and just play my game.
"I told myself to take a deep breath and just play my game."
"Patience is essential, especially with this structure with two-hour levels. Don't force the issues, and think you have to win every pot. It is more of a marathon than a sprint. Just focus on navigating through this minefield of thousands of players and finding a bag at the end of every night. It reminds me a lot of the strategy for the NCAA basketball tournament: Survive and Advance!
"Also, if you are fortunate to have a big stack on the money bubble, it is certainly a rush. Last year, I was able to apply the pressure on players that desperately wanted to cash. Remember that a $15,000 min-cash is a lot of money to most people, especially if they got in via a satellite. They really want to get into the money and this is many people's number one priority, so you can certainly advantage of this situation. "
---
2016 WSOP Champion Qui Nguyen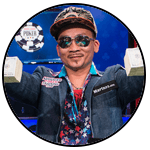 "Just be yourself. Play the way you play. Don't try to change your style just because it is the WSOP Main Event. Too many players want to have a story to take home to their friends. Just maintain your concentration and don't worry about the cameras and the money. Just focus on playing your best game.
"Also, I typically choose Day 1a or 1b because if I make it through Day 1 and Day 2, I can get some extra rest in between the days. These days are long and tiring and it helps me get some rest before playing Day 3 and, I hope, more days."
---
2013 WSOP Champion Ryan Riess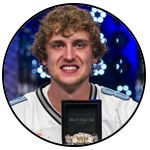 "The number one thing is to be patient. It is a long tournament and the structure is great, but a lot of people come out to the WSOP and are really excited, with good reason. But they may try to win the tournament on Day 1 or as soon as they make the money.
"However, players should take their time and play every spot optimally. I like to run low variance lines during the Main Event, where in a turbo event I might decide to run some more high variance lines and need to get a little lucky. Overall, be patient and, of course, have fun!"
---
2012 WSOP Champion Greg Merson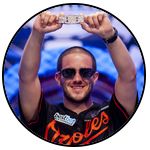 "I suggest that you pace yourself for an extremely long ride. When you pack for your trip out to the WSOP Main Event, pack to win. Make sure you bring enough clothes expecting to be here for the entire two weeks.
Also, when you are playing, try not to pay attention to what the average stack is in the field. Too many players get hung up on this statistic and let it affect their game. The structure is so good in the WSOP Main Event that you can really take time to work your chips.
---
2010 WSOP Champion Jonathan Duhamel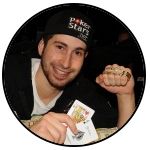 "First, just have fun! The WSOP Main Event only happens once a year and for many, it could be their first time. So remember to enjoy yourself. It is the best tournament of the year.
"Before the event, prepare for a long day, so pack any food or drinks that you may want to bring with you to the tournament. Also, definitely get a good night of rest the night before.
"There is nothing too different from the game that you play back home. It is the same game, just the stage is bigger."
"As for playing, there are so many players, so you want to be patient. You are playing two-hour levels, so take your time. Just play your game. There is nothing too different from the game that you play back home. It is the same game, just the stage is bigger.
"When you are at the table, study your table and play solid hands. Also, even if you lose some hands and get shorter in chips, you have plenty of time to build back your stack.
"Finally, during dinner, definitely rest and relax. If you are staying at the Rio, go back to your room and just chill or even take a nap. If you are not staying at the Rio, definitely prepare in advance, either by making a dinner reservation or having a friend get a table at a restaurant and ordering for you. You don't want to be rushed and stressed, especially on Day 1 as the Rio will be packed with hundreds of players."
---
2009 WSOP Champion Joe Cada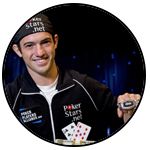 "The WSOP Main Event is an extremely long tournament. You must stay patient and prepare yourself for the inevitable downswings. So many players get mentally frustrated when they lose chips, especially when they get under the starting stack. Then they become prone to making big mistakes.
"Don't be in a rush to get back chips when you lose them. This impatience can lead to your quick downfall. You just have to remain patient and let the other players make the mistakes. Play solid poker as there is no need to play tricky.
"Also, your goal should be playing the best that you can from hand to hand. Too many people are trying to win all the chips in play right away. Players also become worried unnecessarily about the chip average or how many chips their friends have. Just stay focused on your game and your table.
"Finally, although we all enjoy fast poker and dislike "Hollywooding" at the tables, when you do have a big decision, remember to take your time before you act. Sometimes, players just react quickly instead of thinking through the entire situation."
---
2005 WSOP Champion Joe Hachem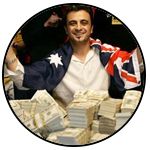 "For me, the first time playing the WSOP Main Event was so overwhelming and daunting when I saw the hundreds of poker tables at the Rio.
"But over the years, I have been asked this question numerous times and I have summarized my answer for a beginner or first-timer of the WSOP Main Event. "
Make sure that you are rested up. I would recommend coming in a couple of days before the tournament. Leading up to the start of the Main Event, DON'T go out and party! Playing poker and completely focusing for 12 hours a day for 10 days is exhausting. Once you bust out, then you can go party and enjoy Las Vegas. But if you are here to play and be successful, then focus and play hard, doing the best you can so that you can go home knowing that you gave it your best shot.

Just worry about your table. Nothing else affects you except the players at your table.

Play the game that you know. Don't try and play the game that you think you should be playing. Don't try to out-think yourself and get too cute. Let all the other players play cute and make mistakes.

During dinner break, do not have a big meal, along with beers or glasses of wine. The most common moments that you have bustouts in the WSOP Main Event are:

The start of Day 2, and
Right after dinner break. Players are content with their bellies full of food and drink and are more likely to make poor decisions.
---
2004 WSOP Champion Greg Raymer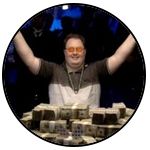 Players need to understand that there will always be setbacks even when you have a great run in a tournament. For many people, when they start losing chips or lose a huge hand, they suddenly go on tilt. So, players should prepare for the downswings. And if you lose a big pot, take a breath, count your chips and imagine that you just doubled up to that same amount and then move forward.
Also, be prepared for every situation. For me, I bring a bag with several possible items I may need during the tournament. I carry aspirin, mints, gum, food (including protein bars, beef jerky), headphones, phone charger and of course, for me, my fossils.
---
2003 WSOP Champion Chris Moneymaker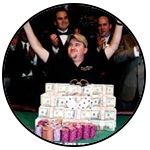 The WSOP Main Event is more of a marathon and most players are not used to playing in an event with such a great structure. For example, if you play the WSOP Circuit, these tournaments usually have 30-minute levels and eventually you will be forced into an all-in or fold situation, later in Day 1.
But, in the WSOP Main Event, you can just relax and focus on surviving Day 1. You are not forced to play a hand, especially on Day 1. Even if you survive Day 1 with the same number of starting chips, you are still in great shape (2018 starting stack is 50,000 chips and the blind level at the start of Day 2 is 300/600 blinds, so you would have 83 big blinds).
"Don't feel anxious to win hands and mix it up."
Don't feel anxious to win hands and mix it up. Just relax, play your game and survive. Don't try to force anything, but look closely for opportunities for your opponents to give you chips.
As for which day to begin the WSOP Main Event, I like to play Day 1a. I feel that Day 1c is the biggest day of the tournament, and every player who has grinded the entire WSOP summer usually prefer to take a couple of days off and often play on Day 1c. Day 1a and 1b players are often just players who are coming out to just play the Main Event and can go home if they are eliminated. You also are able to get some more days of rest early on by playing Day 1a or 1b.