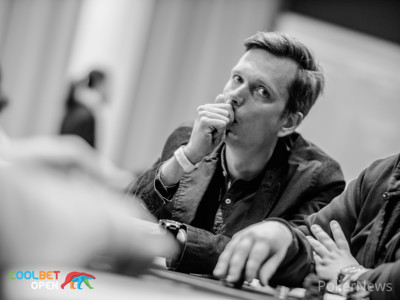 It seemed nothing could go wrong for Gert Laanemets during the last Coolbet Open Main Event Day 1a in October where he ended the day as the chip leader. Today, it seems nothing could go right for the Estonian who is down to 6,000 in chips.
Mathias Siljander and Gert Laanements check the
flop before Laanemets bets 700 into a pot of around 3,000. Villem-Henrik Koitmaa folded before Siljander and Pan Sandmo both called.
It was checked around to Laanemets again after the
came on the turn and he bet 2,100 leaving 6,000 behind. Siljander quickly folded and Sandmo called after pausing for a minute.
Sandmo quickly checked after the
completed the board on the river. Laanemets paused for 30 seconds before he checked behind. Sandmo turned over
for the flush and scooped the pot after Laanemets tossed his hand into the muck.