Jack Sinclair quit his job in January 2016 to give full-time professional poker a try. After an "OK-ish" year, he set a modest goal for 2017: win $50,000 playing poker.
Safe to say, he's aiming a little higher now.
Sinclair has basically lived every tournament poker player's dream over the past year as he's gone from grinding $50 buy-ins online to playing $100Ks live. It's been a whirlwind of a year for the 27-year-old British pro, and it all started with some casual browsing on PocketFives.
Online poker was going decently enough for Sinclair since he had left his job as a freelance sound engineer to try to play for a living. He'd been playing recreationally since he was a 21-year-old university student and then continued as an enthusiast for the next few years, occasionally even sneaking in sessions at work.
However, he was in the midst of a big downswing as he clicked through some profiles on PocketFives in November, when he saw a blurb that interested him on the profile of Philipp "philbort" Gruissem.
"The bort always knows the board," it read. "I'm giving final table coachings. Just write me at Skype."
Sinclair did as the ad suggested and the two hooked up for a session. He said "it wasn't groundbreaking or anything" but Gruissem did say he felt Sinclair was likely beating the games he was playing, which were tournaments up to $50.
That was good for Sinclair to hear, and a week or two later, he read another ad online that would change the course of his career permanently. Gruissem and his roommate in Malta, it seemed, sought another roomie so they could fill their house and avoid eviction at the hands of a spiteful landlord.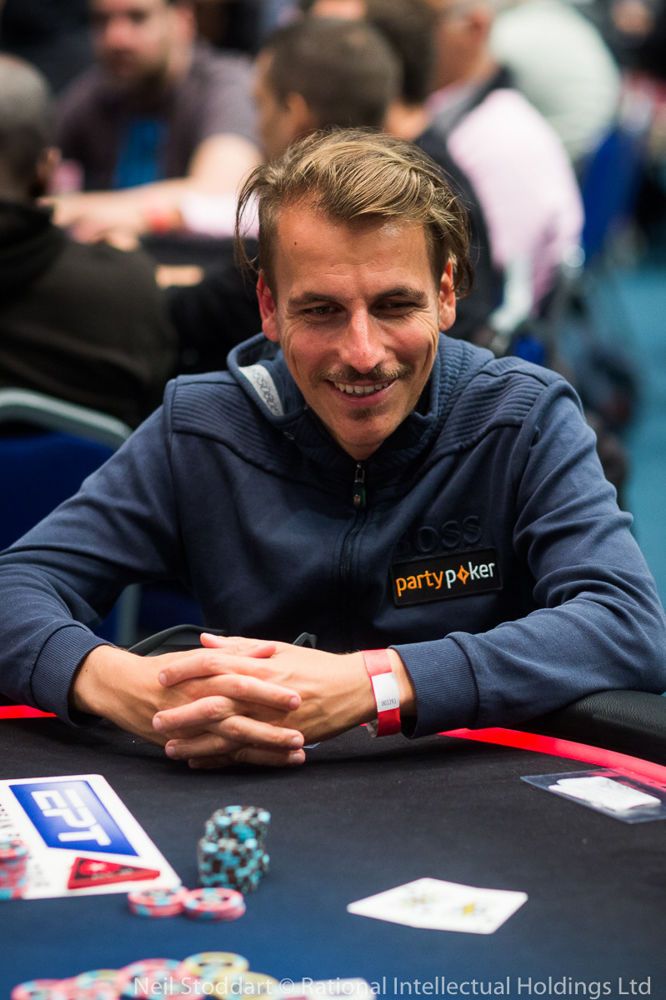 "I guess they were pretty desperate because they took me," Sinclair said with a laugh.
Sinclair moved to the island nation of about 450,000 in February 2017. While the move would prove successful for Sinclair, Gruissem couldn't say the same.
"The funny thing was they actually did get kicked out anyway," Sinclair said. "The landlords were just using that as an excuse."
In any case, the three found new digs and settled in. That's when the groundbreaking stuff happened for Sinclair.
"Living with Phil was insane," Sinclair said.
Sinclair soaked in some knowledge from the German legend, who counts more than $14 million in live and online cashes among his accomplishments. The aspiring Brit quickly improved and tried his hand at live tournaments for the first time in a big series back home in England. He booked his first cash, for £7,500, and a live poker career was officially under way.
For his part, Gruissem downplayed his role in Sinclair's improvement, crediting Sinclair's abilities.
"He's very talented," the German said. "He has many traits that are good for a poker player. He just needed some confidence to play for some bigger stakes. He needed a confidence boost more than knowledge of the game."
After shipping back to Malta, Sinclair returned to his cozy online grind. He was set to do so for the summer until another Malta-based grinder, Anton Morgenstern, suggested they head for the World Series of Poker and share a room.
Sinclair played his second live series. To say it went well would be a laughable understatement. After a couple of small cashes, the unknown Brit made a run to the final table of the Main Event, his first $10K, finishing eighth for $1.2 million.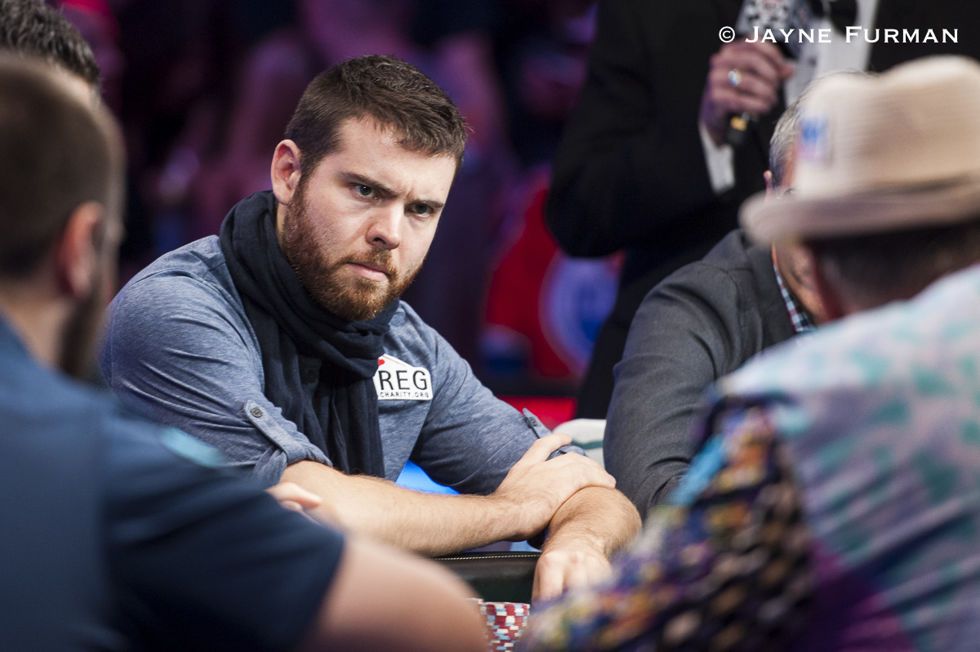 More firsts followed. In August, Sinclair played his first €25K, at the German Poker Championships. He wasn't sure about firing, but a backer who takes pieces of Sinclair regularly prodded him to hop in.
"I didn't feel too good about putting up a bunch of money having never played one before," Sinclair said. "I kept telling him, 'You've got to take another 10 percent. You've got to take another 10 or I won't play.'"
"All right, but you have to win it," came the response.
No problem. Twenty-seven eliminations later, Sinclair locked up €250,000. That led to his next first.
"So, you're going to play the One Drop, right?" the same buyer said, referencing the upcoming €100K buy-ing at WSOP Europe.
"No thanks," Sinclair laughed. "There's no way I'm playing a €100K."
Luckily for Sinclair — as it would turn out — the buyer didn't give him a choice.
"I paid the deposit," he said. "You're playing."
His first €100K didn't quite measure up to his first $10K or his first $25K. This time, he barely snuck over a min-cash, but it was still another €177,616 in the winnings column.
Roughly $270,000 more has followed, and one year after his first live score, Sinclair counts $2 million in cashes. He called himself "truly blessed" in a tweet looking back on his tremendous year.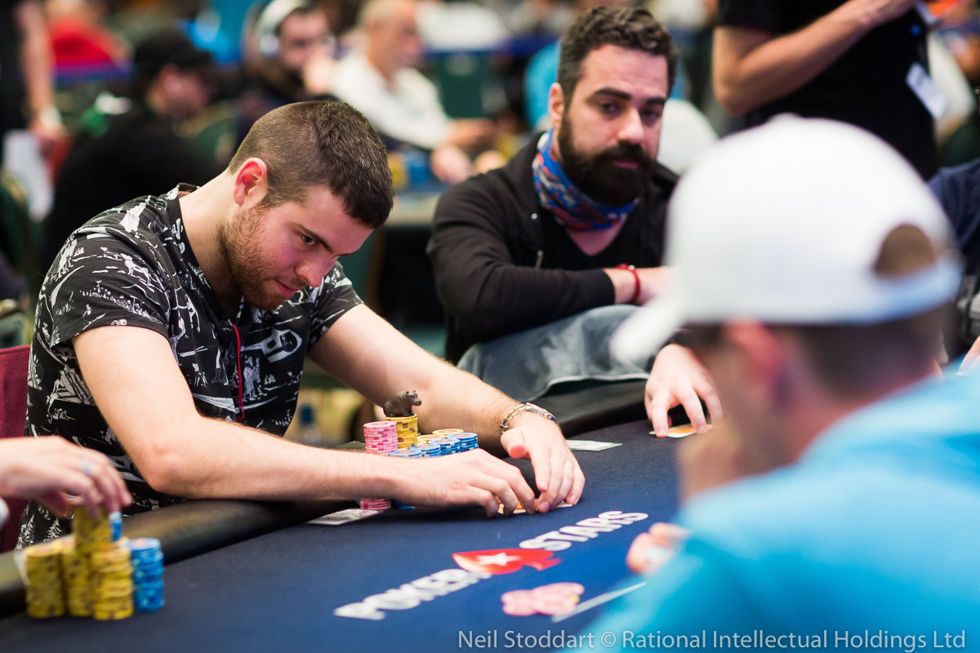 "It's awesome for me to see him successful," Gruissem said. "It's good for the vibe, it's way more positive."
Perhaps some of that vibe is rubbing off on Gruissem. While he's had a fantastic career, big results have been a little harder to come by lately as he hasn't had a seven-figure year since 2014. However, he's in the midst of a deep run in the Main Event, carrying the flag for the Malta house — he and Sinclair remain roommates — into the final 50 runners.
"I should coach myself," he joked. "My students seem to be doing better than me. All my students have been winning. Maybe [coaching] is a better job for me."
Certainly for Sinclair, responding to that quirky ad from "the bort" proved to be a life-changing decision. Not many are lucky enough to rocket from $50 buy-ins to $2 million in cashes in a year's time, but with the help of his mustachioed roommate, Sinclair has become of the fortunate few.
He cleared his 2017 goal by $1.7 million, so he's going to have to recalibrate visions for his future.
"I had to come up with new goals," he allowed. "It's been pretty crazy."