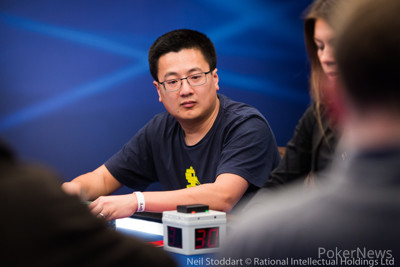 It all started one year ago when Sosia Jiang was visiting Macau and steamrolled through the final table of the 2017 PokerStars Championship HK$103,000 High Roller and claimed the top prize of HK$3,870,000 (approximately $503,100).
"She is an inspiration, winning the Macau High Roller," Honglin Jiang said.
Sosia chimed in: "The poker universe is striking right now, we are the yin and yang, and now I am getting all the run bad."
"Run good comes in streaks. After Barcelona I might as well keep that series true," Honglin replied.
In 2018, Sosia has had a few cruel hands in the main tournaments she played including the Aussie Millions (bottom set vs top two pair) and the Main Event here in Monte-Carlo, in which she busted two off the money when running with kings into aces.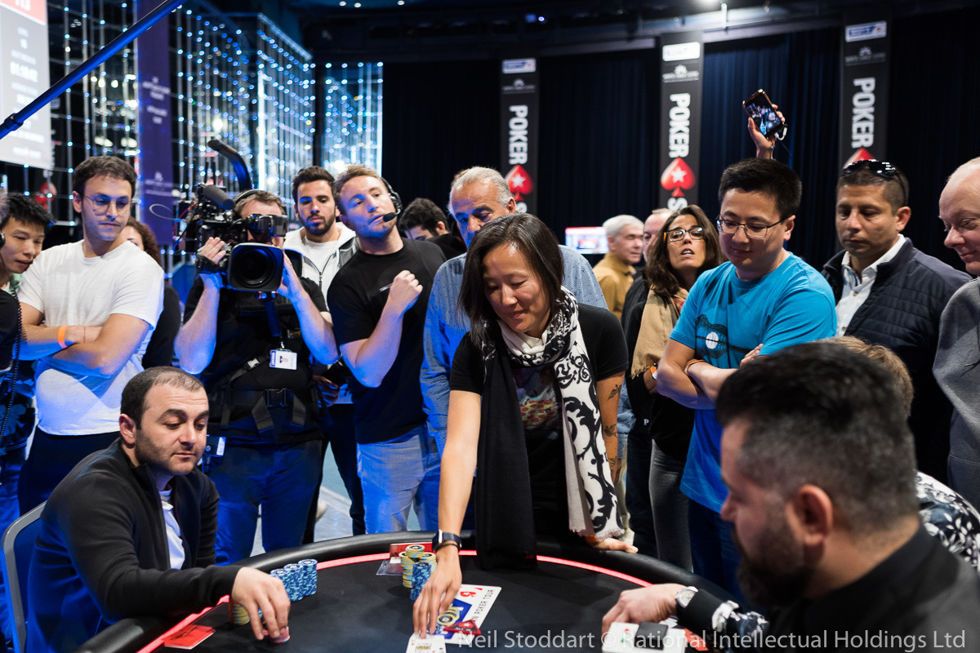 Before the action for the eight-handed final table got underway, Honglin was visibly excited in the interview with the TV crew.
"Just super pumped, super excited, just ready to do this. I just really want to get in there and get into the action. It's been a really stacked field from the last three tables in, in proportion with seasoned pros, and I put a little bit of work into my game in the last year or so. It is still kind of intimidating, but when you are in the moment, you just gotta make the plays you got to make and that's all that there is to it."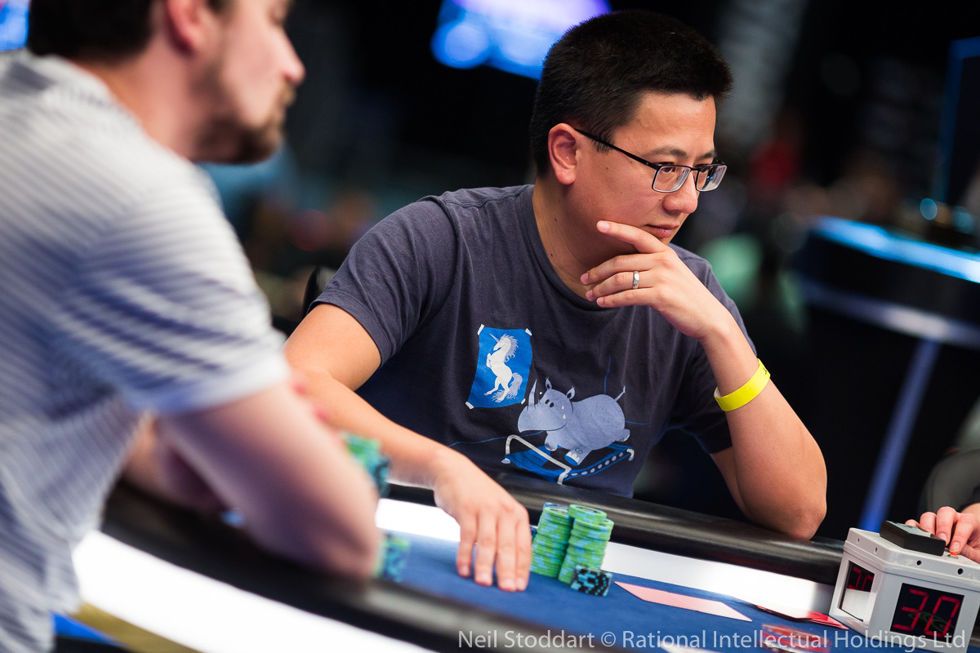 The Kiwi wasn't afraid to make some moves despite the big names he was facing during the late stages of the Main Event, which resulted in his stack going up and down very frequently.
"I spent the last five years in London, I have been working and studying there. I am actually on my way back to Australia and New Zealand, I am finishing up my time here in Europe and I resigned from my job a couple of weeks ago and this is the last blast for me. And it couldn't have been a better sendoff from Europe," Honglin said about his future plans.
Indeed, Honglin has been running quite well in the last few months, having rekindled interest in playing poker after the success of his sister. He ended up in 4th place for £20,800 at the Unibet Open in London in February 2018. A month ago, he added a big score of €150,000 in Barcelona after navigating his way through a monster field of 1,175 entries. eventually ending up in 9th place.
Both Jiang siblings made the trip to the Cote d'Azur and it turned out to be a golden decision for the Kiwi. Honglin min-cashed the EPT €1,100 National Championship earlier in the festival and went two for two with his deep run in the €5,300 Main Event.
"She is here with me and also played the Main Event. Unfortunately, she was the soft bubble knockout, but she has been a wonderful support and she is a much better player than I am. It's been fantastic talking strategy and talking hands with her, and getting that kind of advice."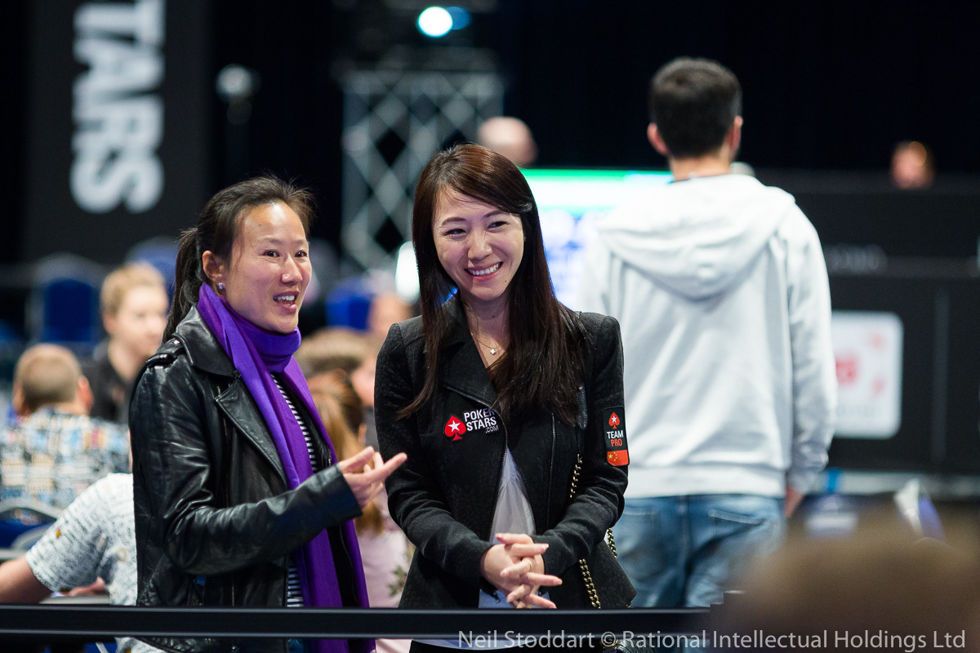 The advice part was seen on the live stream when Honglin was waiting for the heads-up to commence. Sosia was advising Honglin on how to approach the heads-up match up.
Honglin won't turn into a poker pro all of a sudden and puts his family first, moving back to Australia soon.
"This kind of money is undeniably a life-changing amount, I am not a professional and don't need to reinvest it into the bankroll and stuff. I don't want to jinx myself or anything, but that money will be put to good use."
"I have a wife and two young children, they are going to be first. We are basically in a transition period right now and I am moving back from Europe to Australia, looking for a new job there. These poker trips, going to Monte-Carlo and Barcelona, are much like a dream. To make it big, and no matter what happens now, it is just crazy."
After his deep run in Barcelona, Honglin has picked up a valuable lesson that has helped him on his way to yet another final table appearance. "The key lesson I learned? It is not a good idea to play when you are mentally exhausted. There were some plays that happened late in the day that I regretted because I was just so tired. I am in a completely different spot now here in Monte-Carlo, and I think the slow structure and more days added actually really helped my mental presence."
One particular hand headlined his rise to the top of the counts. Down to the last five players, Honglin faced a raise by online qualifier Krisztian Gyorgyi and a call by then chip leader Nicolas Dumont. The Kiwi moved all in with pocket fours and Gyorgyi called with ace-king to lose the flip.
"I assumed he had a strong range under the gun and the French player's range is capped. There was just so much money in the pot and I was really counting on a sizable fold equity. We had seen him before, folding the pocket eights and showing. It was telling that he burned two time bank chips, whereas other players would have just snap-folded in this very high ICM spot, and I wanted to put that pressure on with the fours. And as it happened, I was still happy I was flipping against two over cards.
That brought the field down to the last four and Honglin was among the chip leaders at the time of writing. Honglin eventually ended up in second place and won €434,000.