Welcome to Day 3 of the 2015 PokerNews Cup Main Event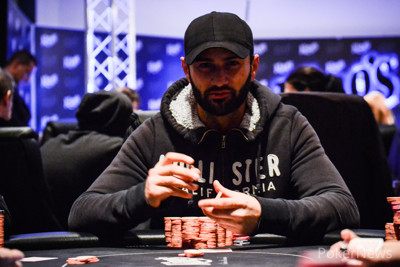 The final day of the PokerNews Cup Main Event is about to kick off in half an hour with the final 16 players out of a total field of 820 entrants will be battling it out until a winner is declared.
The excitement at King's Casino is growing to see who will have their name etched in poker history as the ninth PokerNews Cup Main Event Champion and bring home the top prize of €37,229.
German poker pro Daniel Can kicks off Day 3 in the Main Event with the biggest stack with an impressive 3,445,000 in chips.
In second place to start the day is Hermanus van Beek with a stack of 2,655,000. Hailing from The Netherlands, van Beek has already managed to win a side bet thanks to his deep run in the tournament, but now has his eyes on much more.
"I bet with some other guys that I would be the last Dutch standing in the Main Event and here I am, I won the bet," van Beek shared with PokerNews.
Slovakia's Marian Uharcek currently sits in third place with 2,610,000 in chips. With the first player to leave the game tomorrow being guaranteed a cash prize of €1,765, Regardless of how he finishes, Uharcek already secured the second-biggest payday in his career.
In addition to the Main Event, many players are looking forward to the €85 PokerNews Cooldown NLH event which features a €5,000 prize pool.
Stay tuned at PokerNews as we follow the PokerNews Cup Main Event until a champion is declared.