Main Event
Day 1b Completed

Level 12 : 1,000-2,000, 300 ante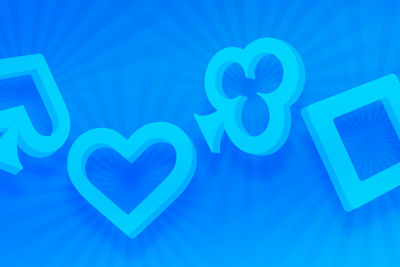 [Removed:16] from France ended the day as chip leader with 199,100 but wasn't even an ante ahead of second placed man Naoufel Bennani-Smires who bagged 199,000.
Bennani-Smires is looking to follow in his father's footsteps. Karim Bennani Smires finished in 8th place in EPT6 London 2009 for £50,100 which was his best ever cash.
It was an early 11am start for the poker players who arrived at the Hippodrome Casino bleary eyed but in force to play Day 1b of the brand new PokerStars Festival London Main Event.
There were 45 eager players sat at the tables for the "Shuffle up and deal!" but that number steadily increased by the close of registration to 164 which was just 5 short of yesterday's turnout.
At the close of 12 levels of play there were be 51 survivors happy to bring chips through to Day 2 and they will be joining the 45 from Day 1a.
Notables in the field who will be returning for Day 2 include Daniel Harwood (166,800), Yehoram Houri (130,000), PokerStars Team Pro Luca Pagano (125,700) and Benjamin Philipps (71,000)
There was also 12 PokerStars Online qualifiers who made it through to Day 2 including the first ever Spin & Go Qualifier John McGlynn who has 72,800.
Some of the big names who failed to bag chips however include Natalia Breviglieri who was knocked out by the same player who shoved against her with a flush draw in the High Roller. It happened again, the flush got there again, and Breviglieri had a bad dose of Déjà vu. Joe Grech, Steven Watts, Albert Sapiani and David Urban also failed to make the cut.
Day 1c starts tomorrow at 11am and follows the same structure, and for those who have played a Day 1 and failed to make it through there is one final chance in a 10pm Turbo. For the rest there is the Players Party in Lola's Underground Casino.
Two players who are playing tomorrow are snooker legend Stephen Hendry and a poker player you may have heard of recently, Will Kassouf.
Stay tuned to PokerNews for all the action from the felt.
All tables have bagged up their chips and below you can find assorted chip counts. A recap of today's action as well as the full chip counts will be available soon.
Player
Chips
Progress

[Removed:16]

199,100

199,100

Naoufel Bennani-Smires

199,000

-1,000

Eldad Bentov

194,700

William Picard

192,400

192,400

Chun Law

176,700

176,700

Robert Heidorn

175,000

145,000

Alexander Burkart

167,500

7,500

Daniel Harwood

166,800

18,800

Matous Houzvicek

160,700

Ricardo Cuerda Cuartero

149,100

Mindaugas Jonuskis

147,500

147,500

Gisle Olsen

146,200

Miklos Zsuffa

144,200

Luca Pagano

135,700

108,200

Team Pro

Alex Bounsall

133,500

Yehoram Houri

130,000

-10,000

Mauricio Ferreira Pais

116,700

Keyur Patel

110,000

Julien Sitbon

108,500

108,500

Vojtech Paxian

98,200

28,200

Edgar Drozdov

97,500

June Jenkins

97,200

-12,800

Michael Panteli

94,600

Ilana Belsky

92,100

28,100

Sally Stephens

91,600

6,600

Level 12 : 1,000-2,000, 300 ante
The tournament director announced they will play five more hands before the close of play.

Level 12 : 1,000-2,000, 300 ante
Keyur Patel was all in preflop as was Marcus Daley and they were called by another big stack.
Patel had
and Daley
which was behind the big stacks
.
The board ran out
and Patel got his triple up with 20 minutes left on the clock.

Level 12 : 1,000-2,000, 300 ante
Valentin Frunze, a PokerStars qualifier from Moldova, has had his run come to an end in the last level of the day.
Frunze was all in with
and had been called by Alexander Burkart with
.
The board ran out
and he headed for the exit.
Level: 12
Blinds: 1,000/2,000
Ante: 300

Level 11 : 800-1,600, 200 ante
Robert Heidorn, the Danish qualifier had just folded to a bet from Gisle Arnason Olsen from Germany.
"Every time you raise me and now I'm sick of it and a little tilted." Heiborn said with feeling in his voice.
"Everytime?" Olsen questioned in a puzzled tone with a little smile playing across his lips while he stacked the Dane's chips.
A friendly rivalry developing between these two perhaps?

Level 11 : 800-1,600, 200 ante
The flop was
and Fabrizio Privitera in the cut-off checked to Paul Brampton on the button who bet 6,000.
Privitera check-raised all in for a similar stack size and Brampton was put in the torture tanks as Privitera sat awaiting his decision. A few minutes passed before Brampton called
Privitera showed
while Brampton had
.
The turn was the
and the river the
.
Brampton was left with 1,000 but that went in the next hand.
Level: 11
Blinds: 800/1,600
Ante: 200