Avalon Slots Review: The Best Medieval Casino Slots Games
Laura Klusaite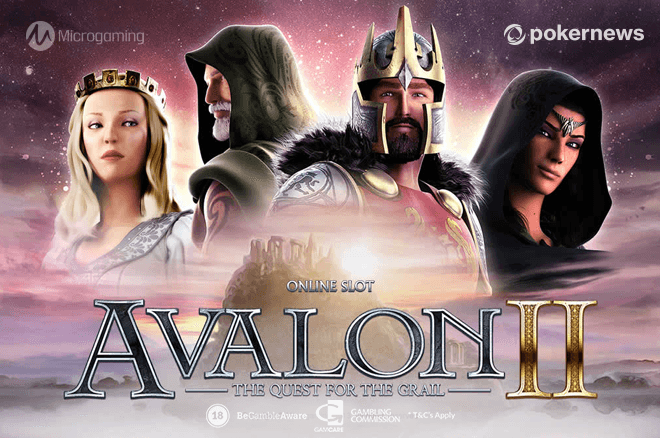 Avalon Slots are based on the legends of King Arthur
There are two Slot machines in the series
Avalon II has eight bonus features - make sure to try it out!
For the rest of the world, Avalon is the Arthurian legend place where the mystical sword Excalibur was forged. For us, gamblers, Avalon Slots are the best medieval-themed Casino games to play online.
Haven't had a chance to play Avalon Slots yet? Then today is your lucky day. This ultimate Avalon Slots review will cover everything you need to know to play and win on these Slots.
Avalon Slots in a Nutshell
What's the basic info you need to know about Avalon Slots?
Let's see:
Avalon Slots consist of two Slot machine games: Avalon and Avalon 2
Both of these Slots were developed by Microgaming
Avalon was released in 2006 and Avalon 2 in 2014
Both Slots consist of three rows and five reels
Avalon Slots are history-themed. They take you to the Isle of Avalon in medieval times with knights and adventures
If that's enough information for you, you can go straight to this online Casino and play both of these Slots. You'll even get a bonus if you haven't played there before.
But if you need more info, here it is.
Avalon Slot Game Review
Playing now, a Slot from 2006 may seem ancient already. But if you take a look at the Avalon Slot, you'll see it's still as worth to play as it was 10 years ago.
The Slot machine has an RTP of 96.01 percent. While it's not the highest one out there, many Slot machines have a lot lower payout.
There are 20 adjustable paylines in total and you can win up to 3,000 coins when you land five Isle of Avalon symbols - the most paying ones in the game.
The Avalon symbol also works as a Wild. Once it lands on the reels, it substitutes for all the other symbols on the payline. Except for the Scatter.
And the Scatter would be the Lady of the Lake symbol. It's the same girl that you see as the Slot logo.
While her symbol pays less - only 200 coins with five symbols on the reels, it can get you more perks. Lady of the Lake triggers 12 free spins and up to seven times multiplier.
That brings me to another symbol. The Treasure Chest symbol during the Free Spins feature works as a Wild too. It substitutes for all the other symbols except the same Scatter.
Other symbols in the game include Crown, Coat of Arms, Jewelry, Crystal Glasses, and playing card symbols.
While the Slot doesn't burst with special features and bonus games, it does have a Gamble Feature. After every win, you can click on the Gamble button and double or quadruple your winnings.
To double them, you need to guess the color of the upcoming card on your screen. To increase your winnings even more - to guess the suit.
Avalon II Slot Review
As Avalon 2 is the newer version of the game, you can also expect more special features there. Though, that reduces the RTP to 95.92 percent.
20 paylines in the original Avalon game turn to 243 ways to win at Avalon II. The max win in coins also increases - a humble 3,000 turns to a generous 120,000 coins. You can take this home if you trigger the Grail Bonus.
How Can You Win at Avalon II?
Many Arthurian legends feature quests to retrieve the Holy Grail. And that's the case in Avalon Slots.
I don't know how much value would it bring to you in real life, but let me remind you, in Grail Bonus, you can win up to 120,000.
So you might as well hope for Holy Grails to land on your reels. Three or more of them trigger the bonus.
The Grail Bonus consists of eight bonus games. A lot to do before the big win but it's exciting and definitely worth it.
So You Triggered the Bonus. What Happens Next?
Lake of Legend is what happens. You are taking to reforge the legendary Excalibur yourself. To do so, you roll the dice. If you roll out one, you construct a small piece of the sword. In Slots terms, you get a 1x multiplier.
You get your multiplier according to the number you roll out. If you manage to reforge the Excalibur in 10 rolls of the dice, you win an additional 15x total bet. If you manage to do it even faster, extra 6x applies to every roll of the dice after.
And that's not all.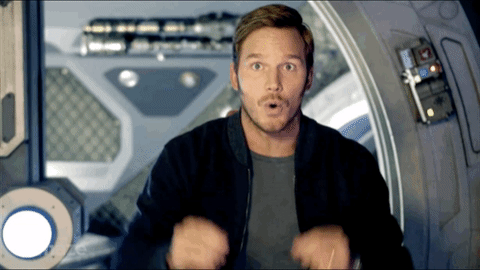 The next part of this bonus is the Misty Vale. You get 15 free spins and choose a character from the legend to become your extra Wild symbol.
That symbol becomes 2x Wild multiplier during the feature and substitutes for all the symbols except the Grail.
The next bonus game is Whispering Woods. A white knight appears and you have a choice to make: to take one of his five shields. You may change your mind two times.
If that choice is right, your winnings will be multiplied by the total bet.
Following the bonus game is the Forest Falls. It's a Free Spins feature awarding you with 20 free spins. Also, it creates Trailing Wilds - all Wilds appear during the feature slide and create a trail down the reels.
That's the kind of falls I like.
If you keep the count of bonus games, you know there's more to come. The next one I'll tell you about is called Dusky Moors.
Remember the memory games when you uncover symbols one by one and they go back to hiding before you match their pairs? This is the main idea behind the Dusky Moors, too.
You have to match two of the same helms. You can increase your multiplier by checking out the helms individually. The bonus game can award you up to 8x multiplier in total.
Morgan's Keep is another Free Spins feature at Avalon II Slot game. You get 20 free spins once again and the reels this time are rolling. That can make many consecutive wins and those increase the multiplier up to six times.
Hall of Shadows is an exciting bonus game, too. You need to defeat a dark knight and your success at that will determine what kind of prize you get. Be ruthless with that bastard, the winnings here are good.
Last but not least bonus game is the Isle of Avalon. If you reached this round, you've made it all the way to Avalon, congrats.
What Do You Get for Your Achievement?
Oh, I don't know, only a wheel to spin that will reveal your winnings.
It may remind you of Jackpot Slot games and it kind of is. Because the winnings from the wheel are that good.
Eight bonus games are a lot. You don't see many Slots games like that. Heck, even the original Avalon Slot didn't have that many bonus games. It had none.
Thus, if you are a fan of quests, Avalon 2 is the right choice for you. If you're more of a simple Slots fan in for the wins mostly, go with the Avalon Slot from 2004.
Everybody needs an account at one of these online poker rooms! They're the biggest, the best, and we get you the best poker bonuses. Check out our online poker section for details on all the online poker rooms around.
The promotion presented on this page was available at the time of writing. With some Casino promotions changing on daily basis, we suggest you to check on the site if it still available. Also, please do not forget to read the terms and conditions in full before you accept a bonus.