All Mucked Up: 2012 World Series of Poker Day 1 Live Blog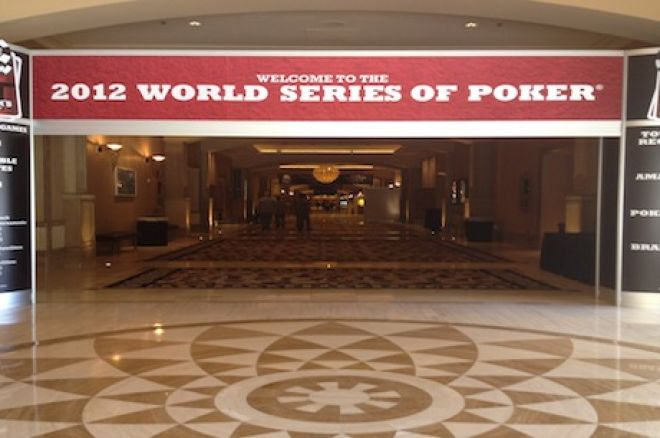 You want to know everything that's happening at the 2012 World Series of Poker and we're going to do our best to keep you in the know. Here we'll answer the hard-hitting questions like, "Are there any celebrities in the field?" Check back often, you never know what you'll find.
Spotted: The Sopranos' Robert Iler (AJ Soprano), UFC announcer Bruce Buffer, and Baywatch creator Michael Berk are all playing Event #2.
On Break: Antonio "The Magician" Esfandiari was asked if he'll be doing any WSOP commentary this year. "I plead the fifth," he said. Esfandiari received rave reviews for his commentary in the past. When asked what makes a good commentator, he says someone who can balance strategy analysis along with fun, colorful chatter.
We caught Dennis Phillips on break from the WSOP Event #2. He's had an uneventful day at the tables, but still alive. An avid Cardinals fan, we asked him how are the Cardinals doing so well without Albert Pujols. "Well, we got Carlos Beltran leading the National League in homers," he went on to say he's happy with the overall team play and hopes it carries to them the playoffs.
Shaun Deeb was spotted in the hallways of the Rio during break, coming off a stellar performance in the PokerStars SCOOP events, he was happy to report that "Grandma Deeb" will be playing in the Main Event again this year.
In the valet: One of our team members was walking to his car earlier today and saw this Range Rover parked in the valet.
Spotted in the #WSOP valet. Who's car do you think this is? http://t.co/qj0ofzo8

— PokerNews (@PokerNews)
We asked our Twitter followers who they thought it belonged to. Have a guess? Tweet it to us.
Who Wore it Better?: It's the battle of the "groufits" (gray outfits).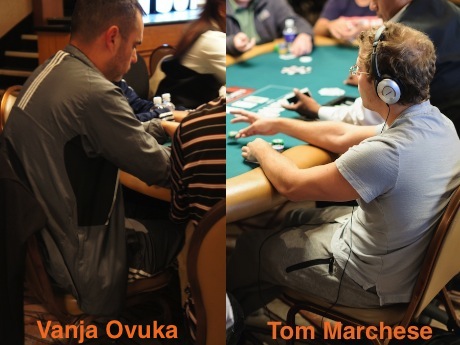 We encourage everyone to get involved with "The Muck." See something you think is Muck worthy? Send it to themuck@pokernews.com. We accept all media including photos and videos.