Celebrities on the Felt: The Sopranos' Robert Iler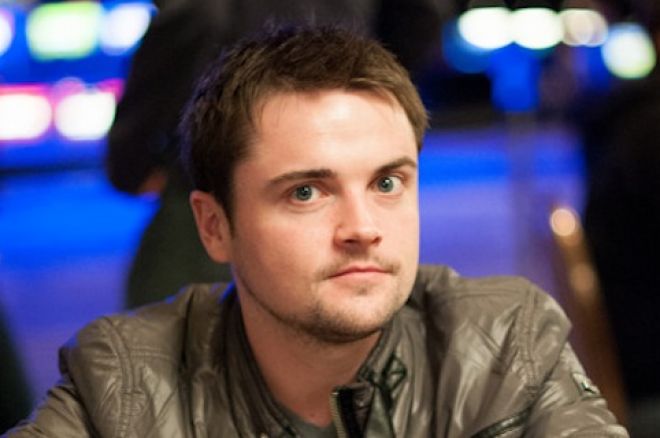 This year during the WSOP we'll be on the lookout for celebrities on the felt. We just caught up with Robert Iler who played AJ Soprano on HBO's The Sopranos which ran from 1999 to 2007.
How did you start playing poker?
I started playing poker when I was younger. I used to play card games with my grandmother like Rummy and gin.
Is this your first time playing in the World Series of Poker?
I've played the World Series a couple times before, this is my fifth year here. I usually just play the Main, but 43 is a lucky for me so I'm going to play a lot more events this year.
Why 43? What's so lucky about it?
I don't know. I have no answer. I just always see 43 everywhere I look, like on clocks, everything, and this is the 43rd World Series of Poker, so hopefully it means something.
Have you played in any WSOP events other than the Main Event?
No. I've played one other $1,500 event and then every other event I've played has been the Main.
What has been your deepest run?
Last year in the Main I got 275th, so I made it to Day 5.
What are your poker goals this year?
To win a lot of money. I would like to win a bracelet, but realistically I would just like to win a ton of money.
How many events are you going to try and play this summer?
Probably between six and 12 depending on how I do on the cash games on the side.
You moved to Vegas last year after the Main Event. What are some of the things you like to do in Vegas away from the tables? Any good restaurants you go to on break?
Nothing really. I'm trying to just focus on poker all summer. My friend, his name is All American Dave, he has a food service here. I usually don't like eating at the table, but his food I'll eat at the table, then I don't have to go eat during the breaks.
Follow PokerNews on Twitter for up-to-the-minute news.