First Five with 2012 World Series of Poker Bracelet Winner Max Steinberg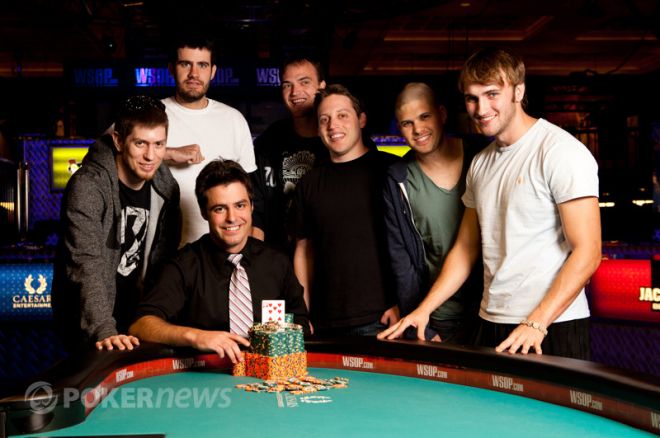 We caught up with 23 year old Max Steinberg minutes after he won his first World Series of Poker bracelet in Event #33: $1,000 No-Limit Hold'em. Steinberg defeated Samuel Gerber heads-up and 2778 other opponents over 3 days of this event.
What was your first thought when you won the bracelet?
Yes!! I mean, you heard me. I was just overcome with joy.
Who's the first person you're going to call?
My twin brother, I'm going to call him up and talk about it. He used to play poker, not anymore though.
What's the first thing you're going to do to celebrate?
Um, I might sleep. I might have some other plans but that's private information [his friends cheer in the background]. I might have plans…
What was the first turning point of the match?
There was a point when I was short stacked and I had queen-nine, and I made a big call down on the turn and river to put me back up over a million chips, then I had some room to play. Then, when I was heads-up I made two pair on the river and raised it up and got a call. That tilted my opponent a little bit I think, and I was able to get the upper hand.
What's the first thing you're going to buy?
Nothing. I used to be that person, who would go out and buy something, but not nowadays.
And regarding his shirt and tie, Max told us that "you have to dress for success."
Follow PokerNews on Twitter for up-to-the-minute news.