PokerNews Fan Bracket Championship: Phil Hellmuth vs. Daniel Negreanu
During the final hours of voting for the Round of 4, Jason Mercier and Phil Hellmuth were neck and neck. Hellmuth eventually bested Mercier thanks to a late surge of votes, but Daniel Negreanu had no problems eliminating Olivier Busquet on the other side of the bracket.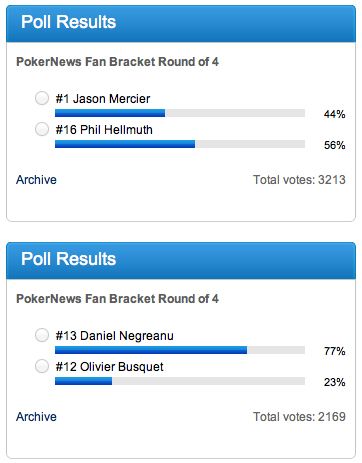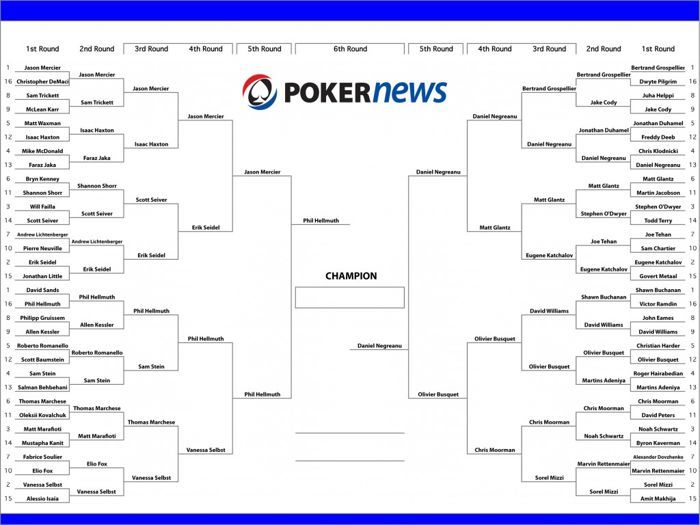 Now, it's time to crown a champion. Hellmuth is proving that, despite being considered one of the "old school" players, he is still one of the most popular players in the world. He's defeated a handful of up and comers, including David "Doc" Sands, Sam Stein, Vanessa Selbst, and the aforementioned Mercier. Daniel Negreanu's run to the title comes with no surprise however. His popularity is arguably at its apex.
Voting will end at tip-off of the 2012 NCAA Men's Basketball Championship Game.
Stay up to date on all the latest news by following us on Twitter and liking us on Facebook.