The Micros: The Good News and the Bad News
The Micros web comic is good and keeps our cravings for a look at the lives of Balls, Chase, and Tommy in check. This week's comic give us a glimmer of hope for at least one animated episode, but then smashes our dreams — kind of like that one time when we won a WSOP bracelet, only to wake up and realize we were dreaming.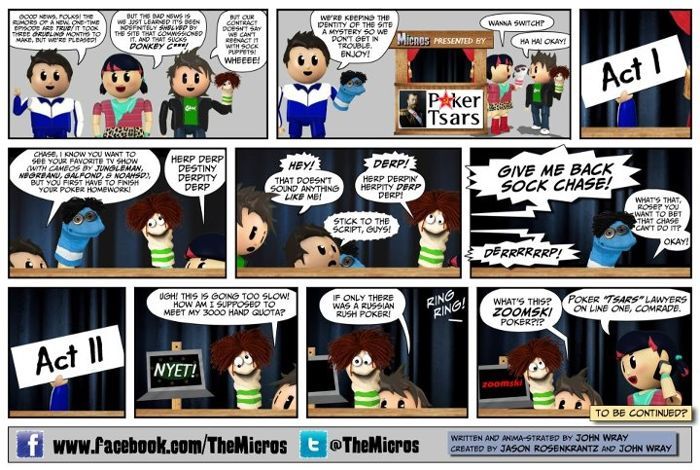 Visit The Micros' Facebook fan page for more photos, including some teaser posters for the web comic.
Follow PokerNews on Twitter for up-to-the-minute news.