What Makes Vanessa Selbst So Great?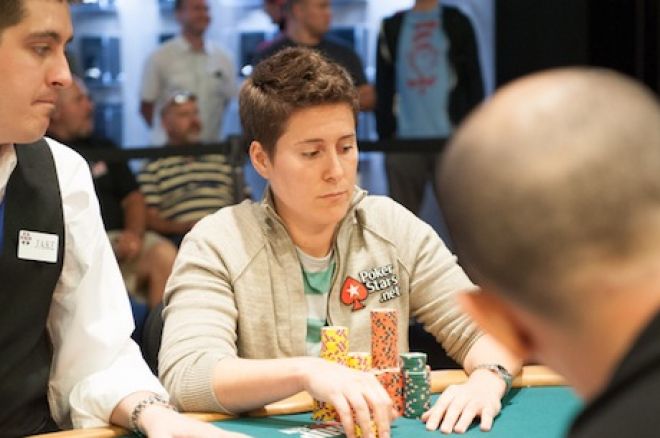 Fearless, ruthless, deep thinker, these are just some of the terms used to describe Vanessa Selbst. The Team PokerStars Pro made the final table of Event #2: $1,500 No-Limit Hold'em tournament, where she finished fourth for a $161,345 payday.
We wanted to know what is it that makes her so great, so we sat down with several pros to get their thoughts.
"She has heart," said 2010 bracelet winner Ryan Welch. "She switches gears well. She's a good hand reader."
"Vanessa keeps pushing and pushing, said Pratyush, "FenwayKing," Buddiga. "She wont sit back."
"An absurd deep thinker of the game," said fellow Team PokerStars Pro, Liv Boeree, who also said Selbst is one of the most analytical players she knows.
"She controls the tempo," said Yevgeniy Timoshenko. "She's not afraid to battle the aggressive players at the table."
Team PokerStars Pro, Barry Greenstein, was at a loss for words when asked the question, but after some pondering said, "Vanessa knows something that no one else does."
What do you think makes Vanessa Selbst such a force to be reckoned with at the poker tables? Let us know in the comments section below.