Lindgren's Golf Prop Bet Win a Grind; RawVegas to Air Today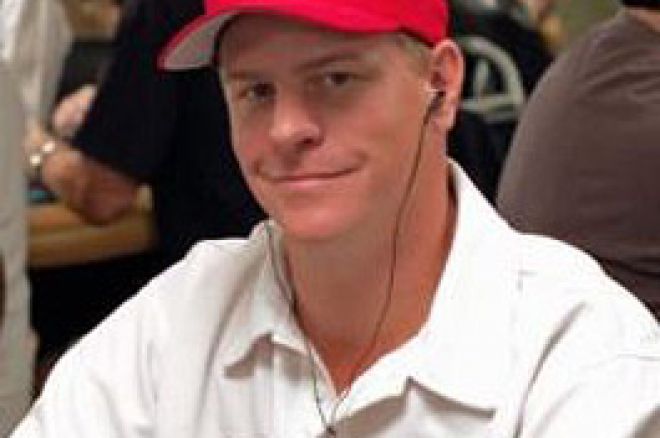 It apparently started as many prop bets do – over a few cocktails, and some trash talking. Did Erick Lindgren want to play 72 holes of golf after a night out on the town? All he had to do was shoot under 100 for all four rounds at one of the toughest courses in Vegas, carry his own bag, and do it all between sunrise and sunset – in 108 degree heat. Oh, did we mention he had to do it from the 'tips?' ('Tips' are the pro-level tees – the most challenging on any golf course)
Lindgren took the challenge – which started as a bet between he and Gavin Smith - reportedly for either $50,000, or $100,000. Then the phone started ringing. Others wanted in. By the time Erick teed off at about 6am, he was playing for over $300,000.
Erick Lindgren is a good athlete, and a respectable golfer, but he's no Tiger Woods. "E-Dog's as likely to put up 82 as he is 102" confides one golfing buddy of Lindgren's "and that's playing one round in a day."
Lindgren teed off shortly after 6am. Bear's Best was the course of choice. For those of you out there that understand this stuff, Bear's Best plays almost 7,200 yards from the pro tees, and the 'slope' is 147. In layman's parlance, this means it's one tough golf course.
The first two rounds apparently went along ok. Lindgren shot in the 80's/low 90's on both, and the $300k so far was looking good. Erick was joined by Gavin Smith for a portion of the afternoon session, and reportedly Phil Ivey even came out to have a look and see how things were going.
The third round started to become a grind, and indeed Erick got there – but shot a 92, and observers felt the wheels may have been coming off. The needles were flying in from Gavin and others as Lindgren was trying to maintain his focus.
Reportedly, an issue came up during the third round questioning what would happen if Erick shot exactly 100 in any round. The two parties realized they could not come to an agreement on the issue, and agreed that if Lindgren shot exactly 100 in any round, they would flip a coin – for the whole $300,000+. Gamblers indeed.
The last round came, and Lindgren reportedly shot 49 on the front. Still ahead, but the heat was having an impact. A friend came out to cheer Lindgren on, but found him laying down – in the middle of the 13th fairway. Lindgren was experiencing ringing in his ears, and having some vision issues as well – sure signs of heat stroke.
After a quick rest, Lindgren got up and pretty much played bogey golf for the last six holes. A 94 on the last round locked things up, and Lindgren was $300,000 richer – and according to some of his friends – 10 pounds lighter. Lindgren had lost 10 pounds during the course of the day, and was experiencing some serious dehydration as he went home.
So, where was Lindgren yesterday, about 15 hours after he putted out on his 72nd hole? He was playing in the $5,000 buy in Six Handed No Limit Event – where else? Lindgren looked a little ashen, but not much the worse for wear. Just another day in the life of a gambler.
Check out the video on RawVegas here:
<object width="427" height="300"><param name="movie" value="http://www.rawvegas.tv/ext.php?uniqueVidID=bb1a4110a8b494cec7948de140c3b4"></param><param name="wmode" value="transparent"></param><param name="FlashVars" value="uniqueVidID=bb1a4110a8b494cec7948de140c3b4"></param><embed src="http://www.rawvegas.tv/ext.php?uniqueVidID=bb1a4110a8b494cec7948de140c3b4" flashvars="uniqueVidID=bb1a4110a8b494cec7948de140c3b4" type="application/x-shockwave-flash" wmode="transparent" width="427" height="300"></embed></object>
Here is the just released part two of the video.
<object width="427" height="300"><param name="movie" value="http://www.rawvegas.tv/ext.php?uniqueVidID=383fe41b5b5f28e8a4f69b9bc44e2b"></param><param name="wmode" value="transparent"></param><param name="FlashVars" value="uniqueVidID=383fe41b5b5f28e8a4f69b9bc44e2b"></param><embed src="http://www.rawvegas.tv/ext.php?uniqueVidID=383fe41b5b5f28e8a4f69b9bc44e2b" flashvars="uniqueVidID=383fe41b5b5f28e8a4f69b9bc44e2b" type="application/x-shockwave-flash" wmode="transparent" width="427" height="300"></embed></object>