Sweden's Tax Spider Nets Poker Players
Amy Calistri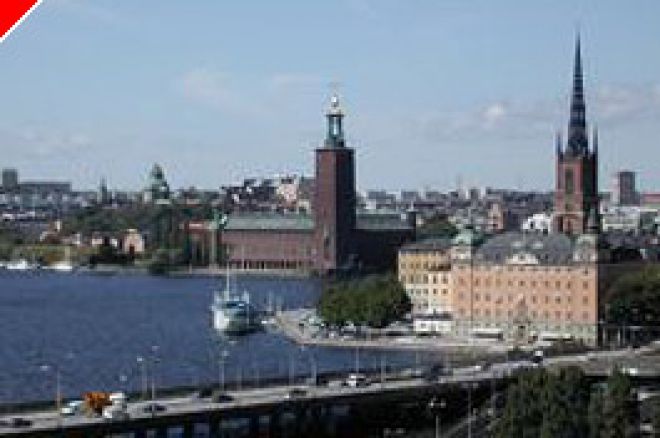 Last summer, Sweden's tax board Skatteverket announced that it was going to start targeting online poker sites and affiliates for tax evasion. At the time, Dag Hardyson, national project leader for the tax board's Internet unit, said they weren't interested in going after poker players; only the companies that provided online poker services or those that made money by directing players to those sites would be targeted. But reports this week identified that poker players are among those now facing back taxes and penalties. Since launching their probe, Skatteverket has identified 47 cases of suspected tax evasion, representing €44.5 million in undeclared income, with €5 million purportedly attributed to individual poker players.
While Sweden had developed their own tax web crawlers, they converted over to the Xenon project in 2007. Xenon is a web spider that can be configured to target specific kinds of economic activity. Once relevant websites are identified, Xenon's Identity Information Extraction Module interfaces with national databases that automatically identify mailing addresses and other identity information present on the websites it has crawled and matches it against national tax records. Xenon was developed in the Netherlands in 2004 and, along with Sweden, is currently employed by the national tax authorities in Austria, Denmark, Canada and the United Kingdom.
The US is currently not a part of the Xenon project, but the IRS won't confirm or deny whether it uses web spiders for tax investigations. Of course, the IRS has access to a far more valuable information source relating to online gambling revenue. As part of its settlement with the Departiment of Justice, the online payment processor NETeller agreed to "cooperate fully" with the US government to avoid criminal prosecution.
Sweden's online tax collection efforts continue despite the increasingly complicated status of online gambling in Sweden. This week that country's Supreme Court ruled that the Court of Appeal must hear the cases against two of Sweden's daily newspapers fighting for their ability to take advertisements from foreign online gaming companies. The Supreme Court cited rulings by the European Court of Justice that challenge the compatibility of Sweden's Lottery Law, which bans advertising by foreign gambling companies, with Sweden's commitments to the European Commission treaty. The European Commission has already issued a "reasoned decision" against Sweden for the country's online gambling laws, which favor its state-owned monopoly and discriminate against foreign competitors.