Harrah's Bottom Line Still Hampered by Debt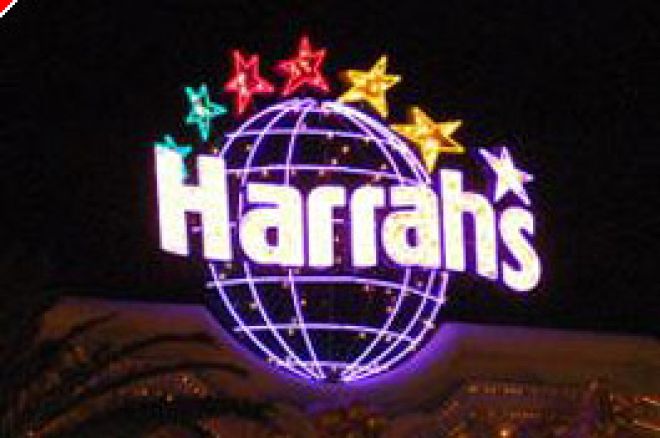 Considering that 2008 has been a challenging year for the casino industry thus far, Harrah's Entertainment did a good job managing its top line. In its second quarter 2008 results, Harrah's revenues were down only 3.7% for the quarter and 2.9% for the first half of the year, when compared to corresponding periods for 2007. And with rising costs from fuel to food, Harrah's operating profit of $469 million for the quarter and $932 million for the half is noteworthy, albeit representing an approximate year-over-year drop of 8%. However, when it was all said and done, Harrah's posted a loss of $97.6 million for the second quarter of 2008 and a loss of $285 million for the first half of the year.
"The first half of the year presented us with the most turbulent economic conditions the casino-entertainment industry has faced in years," said Gary Loveman, Harrah's chairman, president and chief executive officer. "Customer visitation fell in the second quarter as consumers coped with higher fuel costs, declining asset values, the impact of widespread flooding in the Midwest and other financial challenges." However, in Harrah's release, Loveman didn't comment on the monumental increase in interest expense, which did the real damage to Harrah's bottom line.
Harrah's Entertainment was acquired in January 2008 and was the largest leveraged buyout the casino sector had ever seen. The price tag to private equity firms Apollo Global Management, LLC and TPG Capital, LP totaled $30.9 billion, which included the $17.3 billion spent to buyout shareholders, the assumption of $12.4 billion of debt, and another $1.2 billion of acquisition costs. The acquisition was financed primarily with debt, which explains the more than billion dollars in interest expense that Harrah's spent in the first half of 2008, $663 million higher than the first half of 2007.
Of course Harrah's was well aware of the interest expense hurdle going into the private equity deal. In fact, Loveman made a presentation in December 2006, soon after Harrah's accepted the takeover bid, stating that debt reduction would become one of the company's top priorities. Analysts assumed that Harrah's would shed a number of casino properties to achieve that goal. That assumption gained support when the newly formed private company spun off a number of casinos under a separate business entity. But eight months later, a period marked by a languishing casino industry and tight a credit market, selling properties has become far more difficult.
When the two private equity companies made their bid for Harrah's, casinos were flying high. Consumers were flush, credit was loose and real estate was on a meteoric rise. They couldn't have picked the top of the market more accurately if they tried. In 2006, Apollo Global Management also had the misfortune of acquiring Linens 'n Things, which filed for Chapter 11 bankruptcy in May 2008. In December 2006, Apollo also bid $8.5 billion for Realogy, a real estate conglomerate that included Caldwell Banker, Century 21 Real Estate, and ERA Real Estate. The deal closed on April 2007, just months before the subprime mortgage crisis surfaced.