The PokerNews Top 10: Ten Women to Watch at the WSOP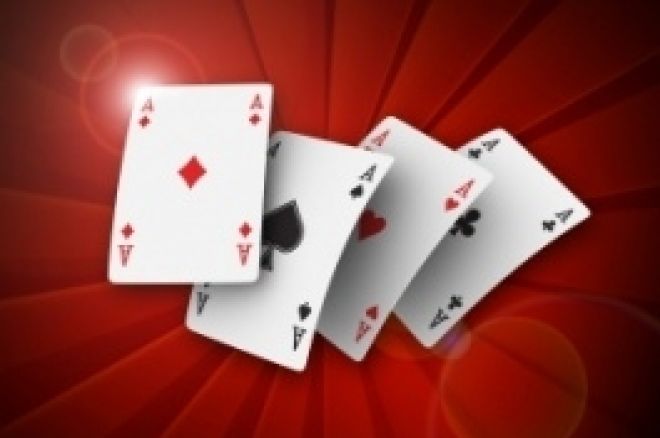 As a woman in poker, I have a huge soft spot for my fellow ladies. We are so vastly outnumbered in every tournament field we enter — 98 men buy in for every two of us — and our accomplishments on the felt are all-too-often scrutinized through the lens of our gender. Male or female, relative rookie or seasoned veteran, these ten women are threats in any tournament they enter and as the World Series of Poker rapidly approaches, they are enjoying a wave of momentum when it comes to their tournament results. Take a look at this columnist's picks for the top ten women to watch at the WSOP and see if you agree.
10. Tracey "xTraCey" Nguyen
Tracey "xTraCey" Nguyen has been a force in online tournaments for years now, banking over $250,000 in earnings, but has more recently started to make some significant headway in live events. At last summer's WSOP, she cashed twice, including a deep run in the Main Event and followed up her successes at the Rio with four final tables at Caesars Palace and the Venetian. Within the last month she made two final tables at the Venetian Deep Stack Extravaganza, notched a 12th-place finish in a €1,000 side event at the recently completed EPT Grand Final in Monte Carlo, and made the final table of SCOOP Event #6-High, Deuce-to-Seven Triple Draw where she ultimately finished sixth. Nguyen appears to be finding her groove just in time for the WSOP and could be in for a successful summer.
9. Tiffany Michelle
If there's anyone who is able to check-raise her way through a massive field, it's Tiffany Michelle, who did just that en route to her 17th-place finish in last year's WSOP Main Event. Since her Main Event run, Michelle has been studying under Annie Duke's tutelage in the interest of continuing to improve her game. Only this past weekend, she outlasted a field of 1,898 players at the Commerce Casino's California State Poker Championships and came away with a 32nd-place finish. Though she was disappointed not to make the final table, it was an excellent warmup for the slew of large-field NLHE events she'll be playing this summer at the WSOP.
8. Maria "Maridu" Mayrinck
Newly minted Team PokerStars Pro Maria "Maridu" Mayrinck is currently resting up for her first WSOP as a professional player in her native Rio de Janiero — studying jujitsu, practicing yoga, and continuing to play online. Last summer she cashed three times at the WSOP in NLHE events and she followed that up with some impressive online results, final tabling the PokerStars Nightly Hundred Grand and the Full Tilt Sunday Mulligan. Speaking to her at the LAPT Grand Final in Mar del Plata, Argentina, Maridu confided that she hoped she'd done away with all her "run-bad" after a rough run in the SCOOP tournaments on PokerStars, but remains focused, excited, and ready for the long grind of the WSOP.
7. Maria Ho
Los Angeles resident Maria Ho is first and foremost a limit cash-game player, a consistent winner at the $100/200 and $200/400 level at the Commerce Casino. She may not play a ton of tournaments but when she does, look out. Maria was the last woman standing in the 2007 WSOP Main Event, coming away with a 38th-place finish and her largest career tournament score, $237,865. Most recently, she was able to tear herself away from the cash tables long enough to notch a 43rd-place finish out of a field of nearly 700 in the $10,000 buy in Main Event at the L.A. Poker Classic, banking $32,740. A solid, keenly aggressive player, she's definitely one to keep an eye on… and not just for her excellent fashion sense.
6. Lika Gerasimova
Who is Lika Gerasimova? A year ago I might have said "Oh, that's Ivan Demidov's girlfriend" and while that remains true, Gerasimova has developed into fierce tournament player and has already posted some excellent results in only a short time on the felt. After making a few small cashes last summer at the WSOP, the Venetian Deep Stack Extravaganza, and the Bellagio Cup, Gerasimova entered the $25,000 High Roller Event at the 2009 PokerStars Caribbean Adventure and came away with a fourth-place finish, earning $91,300. Outlasting some of the biggest names in the game gave her a huge shot in the arm and most recently she cashed twice at the EPT Grand Final in Monte Carlo, finishing 78th in the €10,000 Main Event and 16th in the €5,000 Six-Handed No-Limit Hold'em side event. Not only does Gerasimova have mad skills and an invaluable resource at her side in Demidov, she also still has the advantage of relative anonymity when it comes to playing in the U.S., which could prove quite handy in the Amazon Room.
5. Liv Boeree
Liv Boeree's tournament game has really taken off in the last few months. After making a pair of final tables in side events at the 2009 Aussie Millions and the PokerNews Cup Alpine, Boeree made two more in $1,500 NLHE events at the Bellagio's Five-Star World Poker Classic, finishing third and seventh. Then, after winning a seat into the WPT Championships via a live super satellite, she finished in 37th place in the $25,000 buy-in event, pocketing over $40,000. Another former student of Annie Duke, Boeree cashed twice in no-limit hold'em events at last year's WSOP and if momentum is any indicator, she'll be adding several more to that total by summer's end.
4. Kara Scott
European audiences have long known Kara Scott as the EPT's on-air live presenter, performing the Shana Hiatt-esque duties of interviewing players and hosting video segments. Those of us in the U.S. finally got to know her only last summer, however, when she made quite a run in the WSOP Main Event, finishing in 104th place. After her success in Las Vegas, Scott began playing some of the non-televised EPT events this fall, holding her own among the hoodied armies of 18-year-old Scandinavians and coming away with a cash finish in Budapest. Scott's big breakthrough however would come at the 2009 Irish Open, where she made a runner-up finish in the €3,200 Main Event, pocketing over $413,000. In other words — holy bankroll infusion, Batman! Scott will be crossing the pond from her Brighton, U.K. home this summer with some of those earnings and coupled with a huge injection of confidence after her run in Dublin, she'll truly be a force to be reckoned with.
3. Sandra Naujoks
Until this March, Vicky Coren held the distinction of being the only woman to win a European Poker Tour event. However, after winning the EPT German Open in Dortmund, 24-year-old Berlin native Sandra Naujoks joined Coren in that elite club. A member of PokerStars' all-German "Shooting Stars" team, Naujoks won her first major this past fall, taking down the €4,800 Main Event at the Baden Poker EM, beating Alex Kravchenko heads-up. Another lady with momentum on her side, Naujoks continued her good run with a 36th-place finish in the €10,000 Main Event at the EPT Grand Final, adding another $52,594 to the till. Armed with plenty of bankroll and oodles of confidence, be afraid, be very afraid, when she stares you down this summer with those ice-blue eyes.
2. Vanessa Rousso
Can Vanessa Rousso finally get some respect? Sure she did the Sports Illustrated swimsuit issue, sure she's written some goofy things on forums about "aggressive calls" and the like, and yes, she is a woman who went to Duke, but Vanessa Rousso is the real deal at the tables and is in the midst of one helluva run. After scoring a big ol' donut hole at the 2007 WSOP, Rousso came back strong in '08, making three cashes, including one in the Main Event. Following the WSOP, she came within one spot of a final table at the LAPT Punta del Este in August, finishing tenth, and cashed the EPT European poker Championships in London two months later. In 2009, though, she has truly taken off, finishing seventh at the WPT Southern Poker Championship in Biloxi, making a runner-up finish to Huck Seed in the NBC National Heads-Up Poker Championship, and only days ago taking down an ultra-elite field in the €25,000 High Roller Event at the EPT Grand Final, banking €720,000 for first place. With her win in Monte Carlo, Rousso passed $2.3 million in career tournament earnings and vaulted to fourth place on the all-time women's money list, passing Jennifer Harman, Mimi Tran, Clonie Gowen and J.J. Liu. Rousso is playing some of the best poker of her life right now… just in time for the WSOP where she hopes to earn her first bracelet.
1. Kathy Liebert
Never, ever underestimate Kathy Liebert when it comes to no-limit hold'em tournaments. No other female player out there (and very few male players) is a more consistent earner than Liebert, who comes into the 2009 WSOP atop the all-time women's money list with over $5.5 million in career tournament winnings. Liebert made two WPT televised final tables in the last seven months, placing third at the 2008 North American Poker Championship in Niagra Falls for a $282,682 score and second at the Bay 101 Shooting Stars for which she banked $550,000. Liebert also made deep runs in the PokerStars Carribean Adventure (12th place), at the WSOP-Circuit event in Tunica (18th place), and at the 2008 Caesar's Palace Classic (27th place). Last summer, Liebert made a final table during the first week of the WSOP, finishing third in the $10,000 World Championship Pot-Limit Hold'em event on her way to five total cashes. Having made at least two cashes in every World Series since 2003, Liebert is an excellent bet to win her second bracelet this year.
Nicole Gordon's "Poker Top 10" lists appear weekly here at PokerNews. Dreaming about joining the high-stakes online action? There's no better place to start than opening an account today at Full Tilt Poker.
Check out the FullTilt first deposit bonuses on PokerNews.com - The number one source for everything poker on the internet.