The PokerNews Profile: Nick Schulman
Nicole Gordon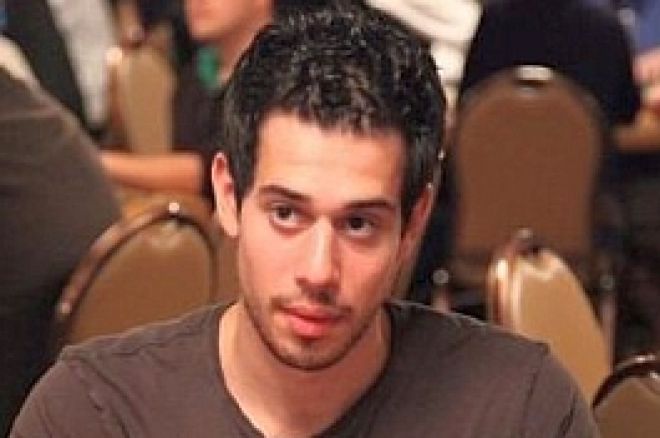 Upon winning his first World Poker Tour title and $2.1 million, Nick Schulman was approached with an invitation to appear on the "Late Show" with David Letterman. A native New Yorker, Schulman had no doubt passed by the show's 53rd Street studio more times than he could count, but he decided against it, worried that his nerves would get the best of him on-air. At his core, Schulman is a shy young man who was fortunate enough to catch the tidal wave of the poker boom right at its crest. Following his early successes, however, Schulman never stopped trying to improve himself as a player. He made the decision to learn and master all the different games of poker rather than become a no-limit hold'em machine like many of his peers. That choice has paid off huge dividends, including stints in the "Big Game," extraordinary online success, and only recently, his first World Series of Poker bracelet.
Nick Schulman was born on September 18, 1984 in New York City. He grew up in Manhattan and earned excellent marks in school up until about age 14. During his freshman year in high school, he began experiencing anxiety attacks. Neither he nor his parents understood what was happening to him and his disorder went untreated for some time. Schulman began ditching school in order to hang out in pool halls and found that his anxiety abated once he was out of the classroom setting. A week of cutting class turned into a month, and by age 15, Schulman had dropped out entirely. It wasn't until eight months later that his parents discovered that their son was hustling pool for $20 a game rather than attending the ninth grade. A war ensued between Schulman and his parents, who wanted him to resume his education. He wouldn't re-enroll, however, and elected to get his G.E.D. instead. When Schulman was 16, he moved out of his parents' apartment to live with a fellow pool player.
It was in the back of those New York City pool halls where Schulman first learned to play poker. As the poker boom took off, his pool friends began playing more often and Schulman took to the game easily. After taking an honest look at himself as a pool player, Schulman realized he had more potential in the poker world and began to hone his skills. Schulman played live in underground NYC cardrooms where his typical game was $5/10 no-limit hold'em, as well as online as "The Takeover." At times he admittedly played way over his head and drastically under-rolled, but Schulman took the time to scrutinize his mistakes and better his own game. By the time he was 19, Schulman was playing full-time, and poker had replaced pool as his primary obsession.
Schulman turned 21 in the fall of 2005 and entered his first World Poker Tour event at the Borgata shortly after his birthday. He didn't last long, busting out early on the first day of play. Two months later, he headed north to Foxwoods to play in the cash games surrounding the WPT World Poker Finals, but ended up buying into the $10,000 Main Event. His last-minute decision ended up being perhaps the best one he ever made, as he won the event, besting a final table that included Allen Cunningham, Lyle Berman, and Bill Gazes to win over $2.1 million and become the WPT's youngest-ever champion.
Schulman admits that he let his win go a bit too much to his head in the sense that he spent too much money too soon and grew overconfident in his own abilities. Though he made three WPT cashes and two WSOP cashes in 2006, his total tournament earnings that year totaled less than $100,000. Schulman rededicated himself to studying his own game and learning the different variants of poker so he could compete with the best players in high-limit mixed games. In 2007 he made his first WSOP final table, finishing sixth in the $5,000 No-Limit Hold'em event and returned to the scene of his biggest victory — the WPT Foxwoods, where he again made the final table and came just short of a repeat performance, finishing second for nearly $865,000.
2008 saw Schulman finish 12th in the WSOP's $5,000 No-Limit Deuce-to-Seven Lowball event, and come close to yet another WPT final table, finishing 13th in the Doyle Brunson Five Diamond Classic at Bellagio. In early '09 he final tabled the $25,000 High Rollers Event at the PokerStars Caribbean Adventure and went deep at the L.A. Poker Classic Main Event, finishing 17th. It was only a few weeks ago, however that he captured the most coveted prize in poker — a WSOP bracelet — which he earned by defeating an elite field in the $10,000 World Championship No-Limit Deuce-to-Seven Lowball event. Schulman took home $279,751 for his victory and despite his reserved nature, it was impossible not to notice the proud smile on his face as he posed for his winner's photo.
Outside of poker, Schulman enjoys a good game of pickup basketball. He lives with his girlfriend in New York City.