PokerNews Playlist: Volume 3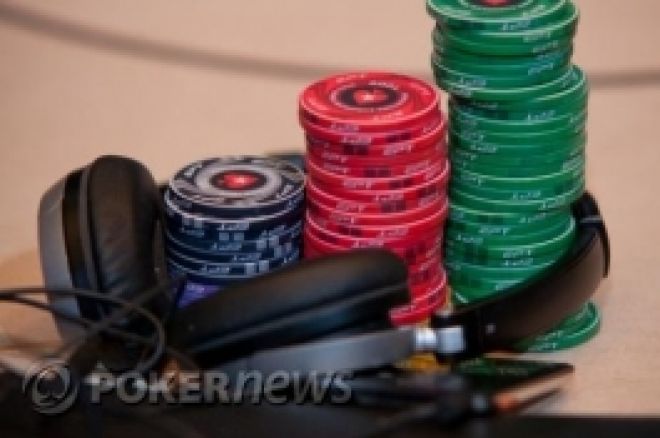 For both serious and casual online poker players, Sundays are (hopefully) a long grind. For those who don't want to play in a meditative state, music can be the perfect middle ground between total silence and the distraction of television. Don't know what to listen to? Let us take care of that.
Summer is quickly coming to an end. If you can't be outside enjoying the day, you might as well listen to some music that will make you feel as though you are. We've divided this week's playlist into summer songs that either rock, get you moving, or help chill you out. Got your own summer songs? Head over to our forums to post your own.
Rock
Let your summer Sunday start off right with rocking songs (mostly) full of the optimism that finds its way into the summertime.
"Stuck For Summer" - Two Hours Traffic
"Right Where We Left Off" - New Found Glory
"Constructive Summer" - Hold Steady
"Heck Yeah Summer" - Fake Problems
"Stuck In Summertime" - Copyrights
"Girlfriend" - Matthew Sweet
"Goin' Out Tonight" - Andrew Vincent
"Back To Oregon" - Broadway Calls
"Sex On Fire" - Kings Of Leon
"Can't Stand Me Now" - The Libertines
Groove
Whether you're driving with the rag top down or getting ready to hit a final table, let these songs get you moving, even if it's just fueled by nostalgia.
"Summertime" - Mos Def
"How I'm Spending My Summer Vacation" - Bad Flirt
"Bubblin" - Blue Feat. L.A.D.E.
"Summertime" - DJ Jazzy Jeff and the Fresh Prince
"Give It Up" - KC & The Sunshine Band
"Asereje" - Las Ketchup
"Burn Baby Burn" - Ash
"Crab Bucket" - K-OS
"Cold Gun Girls" - Metric
Chill
These songs should help bring you down after a sun or poker-filled day. No matter what you've been up to, they carry the spirit of the cool air and feel of a summer night.
"Summertime" - Sublime
"Soft Summer Girls" - Barzin
"California Dreamin'" - Bobby Womack
"Bamboleo" - Gipsy Kings
"Radio Palais" - Bedouin Soundclash
"Fiery Crash" - Andrew Bird
"Liberties" - Attack In Black
"Centerpeace" - Badly Drawn Boy
"Young Bridge" - Land of talk
"Racing Like a Pro" - The National
With any luck, this Sunday finds you a few dollars richer. Check back each Sunday as we bring you fresh playlists to get you through poker's toughest day of the week.
Don't forget to follow us on twitter here, and be sure to sign up for your very own account at Blogs.Pokernews.com.
Ben Conoley is a music journalist based in Eastern Canada. He writes for a number of the country's leading music publications including Exclaim!, Chart, and Canadian Musician. He also serves as Interview Editor for punknews.org and writes for Alternative Press. Ben currently serves on the Polaris Music Prize jury.