PokerNews Playlist: Volume 2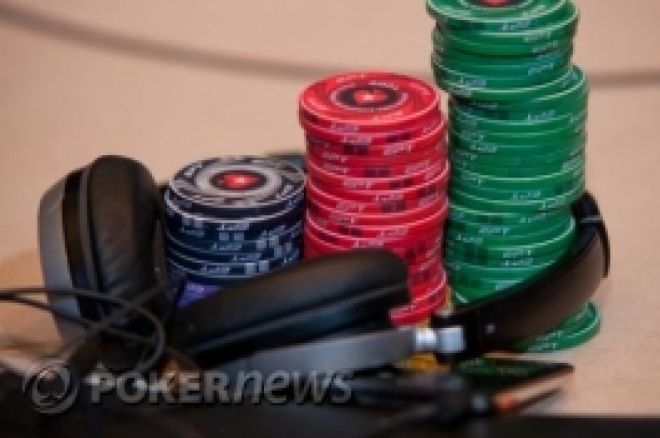 For both serious and casual online poker players, Sundays are (hopefully) a long grind. For those who don't want to play in a meditative state, music can be the perfect middle ground between total silence and the distraction of television. Don't know what to listen to? Let us take care of that.
This summer Bruce Springsteen and the E Street Band kicked off the second leg of their 2009 tour. To celebrate we have selected 30 of our favorite Springsteen tracks and broken them down into three categories of Springsteen's career - early (1973-1982), middle (1983-1995) and late (1996-2009). A long Sunday afternoon provides the perfect opportunity to sit down and listen to the wealth of material he's released. Of course, any fan of Springsteen will debate with any other fan's essential playlist. So why not head over to our forums to post your own. Not a fan (yet)? Let this playlist serve as an introduction to one of America's greatest songwriters.
Early career
Bruce Springsteen burst into the spotlight with his 1973 debut, Greetings from Asbury Park, N.J. He followed it with a string of albums echoing the urgency of working class youth and a need to escape from the various places that life drops people.
"Does This Bus Stop At 82nd Street?"
"Incident on 57th Street"
"Rosalita (Come Out Tonight)"
"Thunder Road"
"Born to Run"
"Backstreets"
"Badlands"
"The Promised Land"
"Hungry Heart"
"The River"
"Atlantic City"
Middle career
1984's Born in the U.S.A. is arguably Springsteen's most popular album. However, after its release it would be 18 years before he had the E Street Band back him up again (Tunnel of Love doesn't count). The rest of the material recorded in this phase was largely forgettable, but there are a few gems, especially on The Ghost of Tom Joad which saw him return to the acoustic/folk structure seen earlier in Nebraska.
"Dancing in the Dark"
"Glory Days"
"No Surrender"
"I Wish I Were Blind"
"Cautious Man"
"Lucky Town"
"Local Hero"
"Ghost of Tom Joad"
"Sinaola Cowboys"
"Straight Time"
Late career
Springsteen took seven years between full-length albums before his post - 9/11 masterpiece The Rising. The album reunited him with the E Street band, and the following years have proven to be some of his best, with consecutively stellar releases.
"Lonesome Day"
"The Rising"
"The Hitter"
"Jesse James"
"American Land"
"Radio Nowhere"
"Girls in Their Summer Clothes"
"Working on a Dream"
"The Wrestler"
With any luck, this Sunday will find you a few dollars richer. Check back each Sunday as we bring you fresh playlists to get you through poker's toughest day of the week.
Ben Conoley is a music journalist based in Eastern Canada. He serves as Interview Editor for Punknews and has recently written for Alternative Press, Exclaim!, Chart, Canadian Musician and elsewhere. He currently serves on the Polaris Music Prize jury.
Don't forget to follow us on twitter here, and be sure to sign up for your very own account at My.Pokernews.com.