The Nightly Turbo: OMGClayAiken Runs Bad, Poker Show News, and More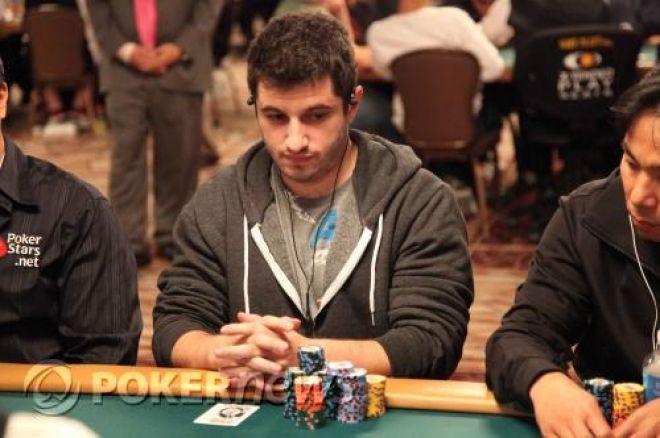 Friday is here. Finally. But this isn't your last installment of The Nightly Turbo this week. Check back on Sunday for The Nightly Turbo's weekly wrap-up, The Week That Was...in case you missed anything that happened this week.
Run Good? Run Bad?
It's inevitable. A point will come in your poker career when you will run bad. Phil "OMGClayAiken" Galfond was the second biggest winner on Full Tilt last year. Now, according to High Stakes News, he's down almost a million this year over about 4,000 hands.
Galfond took to his blog to let out some of his thoughts:
"Yesterday, I caught myself feeling like I run bad, and got really mad at myself. Every year, I see people who I know I'm better than have better results than me. Does that mean I'm running bad? Of course not. Some pretty simple probability sims will show that each of the biggest winners every year are VERY unlikely to be the best player in the world, or the player who played best that year. I was one of the biggest online winners in '08, and I won one of the larger WSOP events. No matter how good I think I am, I clearly ran great. So why was I feeling sorry for myself? I dunno. I get really frustrated with myself whenever I am illogical like that. Or I guess I should say, whenever I experience emotions. Selective memory makes everyone think they run bad. When you win a flip, you don't think much of it, but you think about every flip you lose."
But he's not letting it get him down, and, with his positive outlook, he'll be back in the green in no time. Looks like we're not the only ones who believe in wiring your brain for positive results. Good luck Phil!
Read his whole blog at Bluefire Poker.
FullFlush on the Radio?
Everyone's favorite no-filter-when-he-talks poker player, Luke "_FullFlush1_" Schwartz, will be a guest host on online poker radio show, The Poker Show. It's the show's second episode of the season and after its controversial start last week, we can only think this week will top that. Especially now that it has been found out that Schwartz faced his bitter rival Andrew Feldman on the Late Night Poker show.
Schwartz will be on the show Monday night, August 31, from 8 p.m. to 11 p.m. BST (that's British Summer Time for those of us on the other side of the pond).
Catch the show at ThePokerShowLive.com.
Poker TV Shows
We've been talking a lot about poker on TV. Everyone wants a little piece of the poker pie it seems. Well, here we have a new one and an old one to talk about.
Rounders House is a show that is being billed as "Big Brother and Survivor had a baby that played online poker." Cameras will be rolling 24/7 in the house, so viewers never miss a minute of what's going on. The contestants of the show will change because online satellites will be running constantly. The show will be filmed in Las Vegas in November.
To find out more, check out RoundersHouse.
Looks like Face the Ace is getting a little makeover. When the show returns to NBC in September, a few things will be different. Producers took into account the suggestions of viewers and tweaked the show for the upcoming episodes. The audience will be much more involved this time, rushing the stage when players are all in (probably oohing and ahhing more too).
"We're not going to make the poker junkies happy with this show," Executive Vice President of NBC Sports Jon Miller said. "They're not going to be satisfied with what we're doing here." An interesting comment from the NBC exec, indeed.
The show is trying to capture a more mainstream audience. Hopefully these little changes work. Maybe poker junkies will end up liking it too.
The Las Vegas Sun has more.
Durrrr Seeing Red?
According to Howard Lederer, if the price is right, he could be. "I'm sure that Full Tilt would love to have him. I think its just a matter of Full Tilt and durrrr working it out, and working out a fair price," said Lederer on ESPN's Inside Deal.
After the money issue is settled, the only other question would be...would he still be durrrr or would they make him change his screen name?
They're already discussing this on TwoPlusTwo. What do you think?
In Case You Missed It
WPT Cyprus is just around the corner. Antonio Esfandiari, Mike Matusow and Jeffrey Lisandro are just a few of the game's best that are headed to the beautiful island. If playing against them isn't enough of a reason to go, then maybe the beautiful beaches and the five-star resort will entice you. Check out WPT Cyprus is Bringing the Heat for more.
A lot goes on behind the scenes at some of your favorite online poker sites. We know that you can't be bothered looking for all the news (which is why you're reading this) because you're so busy crushing your opponents on the felt. That's why we're bringing you a weekly update of what's going on in the online gaming market. So, before you start a thread in our forums about why some site isn't sending you your cash-out check, read The Online Poker Marketplace Report.
The Asia Pacific Poker Tour Macau Main Event is rolling along quite smoothly. Day 2 is over and the players are all in the money. Forty-two players will begin Day 3 tomorrow with the hopes of being crowned champion. Check out the Day 2 report for a recap of all the action and get all the action as it happens at the Live Reporting page.
Are you following us on twitter? Check out our Facebook page too.