The Nightly Turbo: Poker in the Park, Face The Ace, and More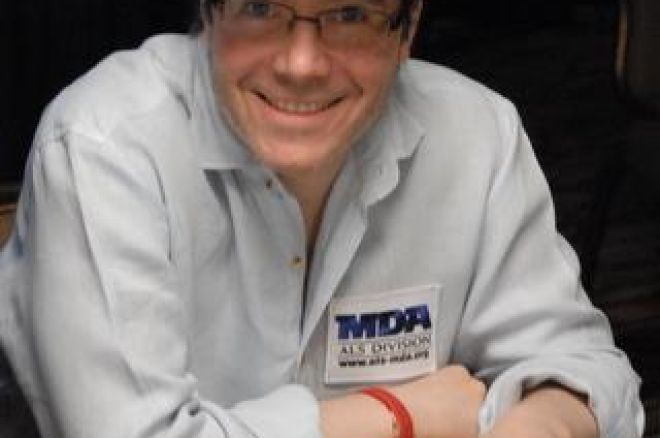 It's the beginning of the week. Your long Sunday grind on the felt is over. Here is everything you missed over the weekend, because we know you were waiting for us to put it all in one place.
Did He Get the Million?
The second episode of Face The Ace aired Saturday. Don Topel gave up the $200,000 he won last week and took his shot at $1 million. He picked Gavin Smith as his Ace. Topel failed to defeat the former WPT Player of the Year, and went home with nothing. The show also failed, in that it did not increase viewership for its second episode, finishing in last place again in its Saturday night timeslot. We have differing opinions on whether or not the show can survive, and a full recap of the second episode coming soon.
Marcia Owens, the first female contestant on Face The Ace, took on "The Great Dane" himself, Gus Hansen. When asked if he would beat up on a girl, Hansen replied with, "No, but this is poker." Owens was eventually defeated and was sent back to her hometown in Illinois with nothing... Hopefully this isn't a recurring theme. Consolation prize anyone?
Face The Ace returns on September 12th at 2:00pm EST on NBC.
If you missed the show and want to check it out, head on over to NBC, or sign up for Full Tilt Poker and try to qualify yourself.
Poker in the Park
Europe's largest poker festival returns to Leicester Square for its third straight year. For two days, August 13th and 14th, thousands of poker enthusiasts will converge for free poker lessons, heads-up battles, lectures from professional poker players and more.
The festival features a charity tournament, hosted by Jamie Gold and Peter Eastgate, which will benefit The Jamie Gold Foundation. The Foundation works with various charities including the Fallen Heroes Fund and the Muscular Dystrophy Association. The buy-in is a £500 contribution to the Foundation. The tournament is being held at the Empire Casino and is capped at 50 players. Prizes include a £5,200 EPT entry, a £3,000 Unibet Open package, and more.
Check out more information on Poker in the Park here.
More Poker Shows?
According to this post over at Pokerati, there could be a slew of new poker themed television shows coming our way.
The Poker Television Network is producing four shows that will be filmed at Binion's. They are looking for hosts, writers, and crew. The Poker Television Network held a poker job fair at Binion's in hopes of recruiting talent but they're also taking a crack at what Craigslist can bring in by posting an ad there as well.
Poker themed television shows are great, but with a major network (NBC) struggling to get viewers, we're beginning to wonder how these shows will fare. We wish nothing but success, really, we do, but we suppose only time will tell.
You probably don't have a shot a hosting one of these shows, but you may want to fine tune your poker skills by playing poker online by signing up here.
Chad Brown and Vanessa Rousso at the World Poker Open
The $5,000 Championship event at the World Poker Open began yesterday at the Gold Strike Casino in Robinsonville, Mississippi. There were 126 players entered into the event, creating a prize pool of $601,100. The final 18 players will get paid, with first place taking home $192,053.
Chad Brown and Vanessa Rousso were among the notable pros at this event. Team PokerStars' "first couple" were among the 43 players that survived day one of the tournament.
Average for the start of day two was 58,605. Rousso began the day below average with 46,200 while Brown was had one of the top five stacks in the room with 141,900.
According to her twitter feed, Rousso was all in with top pair and a nut flush draw against her opponents flopped two pair. Rousso got her flush on the turn but her opponent rivered a full house, sending Rousso to the rail in 35th place.
Brown still sits above average in chips and they are close to the money bubble in Mississippi. We'll be sure to keep you updated on how the World Poker Open pans out.
Can't make it to Mississippi, play with Chad and Vanessa at PokerStars.
Do you like getting your news all in one place? Let us know below. Become a fan on Facebook too.