The Weekly Turbo: High Stakes Poker, Some Kiwi Appreciation, and More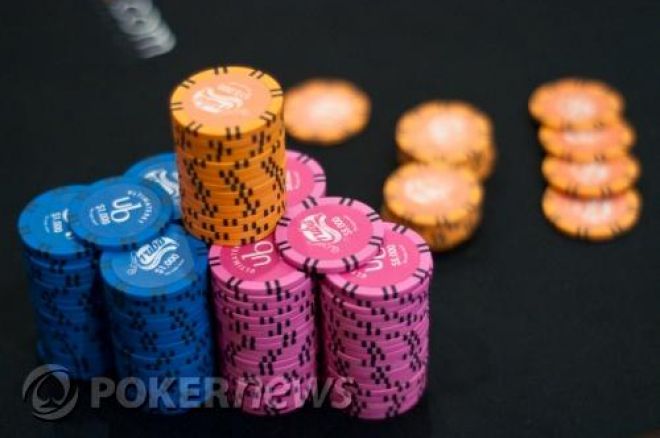 The work week can get overwhelming, and not everyone has the time to dive headfirst into the poker world's top stories every day. Weekend warriors rejoice! You've just flopped the nuts because the Nightly Turbo is introducing a special weekly edition. Prepare for a finger cramp after all the scrolling and clicking that you'll do, but unlike the Sunday paper, the Weekly Turbo won't be littered around your living room for the next week.
Plus One for the Good Guys
We told you a few weeks ago about the five poker players from Mount Pleasant, S.C., who were being tried for playing poker. If you don't remember, here's the link.
The charges against the five poker players were dropped when the South Carolina court ruled that poker was a game of skill and not of chance. Isn't that what we've been saying all along? Hello! Strategy section.
"All poker players are well aware that the game is based on making the correct, informed decisions, not just mere chance, and games of predominant skill should not be classified in the same league as slot machines or lotteries," said John Ridgeway, South Carolina's state director of the Poker Players Alliance, "We're very pleased that the judge considered the overwhelming evidence and came to the same conclusion."
Will poker slowly but surely win the battle towards main stream acceptance? Steps in the right direction, although they may be baby steps, are never a bad thing.
Read more about the ruling at South Carolina News.
He May Be What?
Sometimes accents can make us misunderstand things, as Lynn Gilmartin shows us in this video.
Are you following us on Twitter? If you aren't, you're missing out. It only takes a couple of clicks.
Benza Out
We told you about AJ Benza's fears of being replaced on High Stakes Poker a few weeks ago. After a meeting with some suits at GSN, Benza took to his blog to confirm his fears. He has been replaced by an unnamed female co-host.
Benza tired to appeal to the suits by taking the family/father approach.
"I said...."Let's talk man-to-man and father-to-father." They said,"Absolutely." I unashamedly told those two guys that if I don't get my gig back....."your basically putting a man and his family on the street. Is that what you want on your conscience?" I offered a pay cut for Chrissakes. Shit, the economy is in the tank, so I'm willing to take less to do the same job."
Benza also says that if she doesn't work out, he could be back for HSP Season 7 in a strange situation that we will call "sloppy thirds." Filming for HSP Season 6 begins in November and is slated to premiere in 2010.
AJ's blog has the whole story.
More High Stakes Poker News
It was revealed Tuesday on the Dennis Phillips radio show that PokerStars will be sponsoring season six of "High Stakes Poker." It was also revealed that Phillips has been asked to play on the show. Yes, we mean he has been asked to sit down to play next to Brunson, Dwan, Antonius, Negreanu, etc., in a poker game that is invitation-only. We're just as shocked as you are.
When asked how much he would be playing with, Phillips said, "Well, I haven't decided. The stakes this year are going to be between $100,000 and $400,000." According to the email he got, players will only be allowed to buy in for $400,000 at a time.
Check out Pokerati.com for the audio clip of the interview.
It's In The Bag
We want to know what you think, so PokerNews is beginning a weekly "mailbag" column where we will answer questions and take suggestions. We're taking your questions about rules, any tips or suggestions, or questions about players. Even though we're not TMZ, we also like a bit of gossip, too, so if you've got the goods let us know.
You can email editor@pokernews.com to and we'll try to answer your questions.
Phil Laak Wins!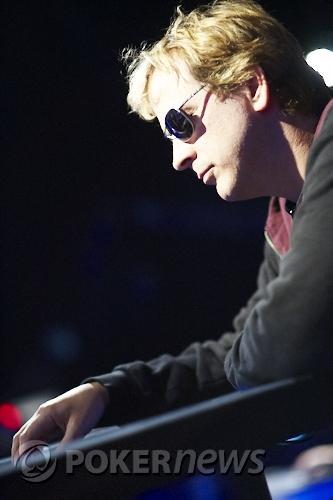 The PartyPoker World Open V has a winner. Phil "The Unabomber" Laak was victorious but it wasn't easy. He had to battle Mike Sexton, Andy Black, Luke "FullFlush" Schwartz, Jennifer Tilly, Bodo Sbrzesny, and Jan Veit for the $250,000 first-place prize.
"I'm so happy for Phil. People underestimate him because he is so entertaining. He really deserves this. I really enjoyed this tournament, it had a fantastic structure. You can see that by the amount of top players who made the final table," Jennifer Tilly said.
Results
1st: Phil Laak - $250,000
2nd: Jan Veit - $100,000
3rd: Luke Schwartz - $40,000
4th: Bodo Sbrzesny - $30,000
5th: Jennifer Tilly - $25,000
6th: Mike Sexton - $20,000
7th: Andy Black - $15,000
Remember, if you're on the British side of the pond, Five will premiere the coverage of the PartyPoker World Open V on October 28. Don't forget to get a PartyPoker account through PokerNews and get $50 just for signing up.
Like, OMG Really?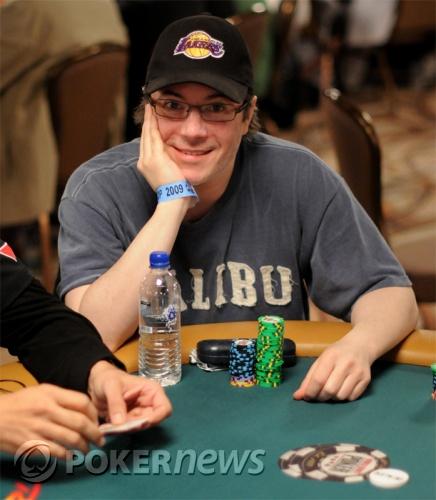 Leave it to the guys on TwoPlusTwo to find this little gem. Now, we don't know why Jamie Gold was hanging out with a bunch of twenty-somethings, much less what he was doing on "The Hills," but it gave us a good laugh the next morning, so we decided to share it with you.
In addition to giving kudos to Steve0 for this catch, we're giving him "post of the thread" bragging rights when ItsRainingMen asked him, "so...why were u watching The Hills?" and Steve0 fired back with "I'm getting asked this by a guy named ItsRainingMen."
Check out the screenshot of Mr. Gold's cameo in this thread.
Full Tilt's Legal Woes
Two weeks ago, we told you about Lary Kennedy and Greg Omotoy, two Full Tilt players who are suing the online poker site to recover $80,000 that the site voided after finding out they had used poker bots to accumulate their winnings. The two players are accusing Full Tilt of using bots of their own.
Full Tilt Poker has released the following statement:
"Full Tilt Poker has been made aware of the recent filing of a baseless lawsuit by former Full Tilt Poker customers — Ms. Lary Kennedy and Mr. Greg Omotoy. Both of these player accounts were appropriately terminated for multiple violations of the express terms and conditions governing fair and lawful play in the Full Tilt Poker online virtual cardroom, including their own admissions of using multiple accounts. The usage of multiple accounts not only violates the clear terms and agreements governing fair and lawful play, it creates an unequal and unfair advantage that Full Tilt Poker does not and will not permit. We aim to protect our players at all cost, thus we terminated these two claimants' accounts.
The claims of these former customers have no merit, their complaint is frivolous, especially given the lack of candor during extensive investigation and the unequivocal and unambiguous admissions of using multiple accounts. With respect to alleged use of prohibited automated systems, the claimants' false assertions will be revealed as such in due course. Full Tilt Poker has never knowingly allowed "bots" to play on its site. To the extent either of these claimants indeed used such prohibited "bots" in violation of all applicable rules, such impermissible use by the claimants was without the knowledge of Full Tilt Poker. When fraud, collusion, and cheating of any kind is uncovered, Full Tilt Poker investigates extensively, and then acts accordingly and appropriately, as was the case involving these claimants.
As always, Full Tilt Poker remains committed to protecting their players from anything that might compromise the integrity of its games. Full Tilt Poker expects that this erroneous lawsuit and its spurious claims will be dealt with accordingly by proper courts of law and other appropriate tribunals. Full Tilt Poker expects that these claimants will be obliged to compensate the aggrieved defendants for any harm that may arise out of their false allegations, and for the wrongful institution of these bad faith legal proceedings."