The Nightly Turbo: PokerStars Headed to Ireland, Taxes Headed to Hungary, and Full Tilt Headed to Court?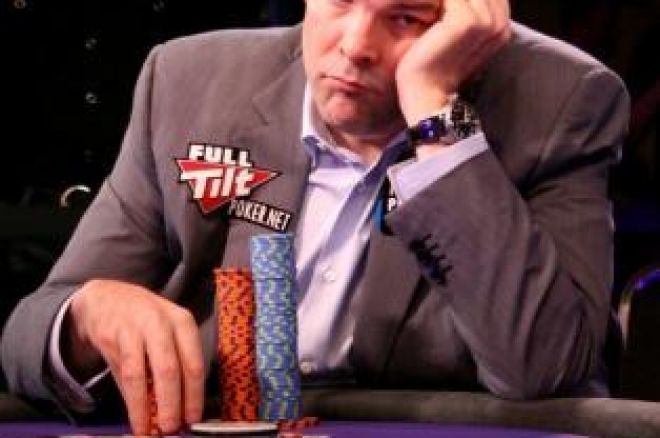 Looking to get your fill of poker news for the day? Well you've come to the right place. We have our finger on the pulse of all things poker and we're bringing it to you nicely packaged so you can get your news and get back to your game quickly.
In Case You Missed It
CardPlayer magazine owner Barry Shulman defeated Daniel Negreanu to win the WSOPE championship event. The win gives Shulman his second WSOP bracelet and plenty of bragging rights. In case you missed his miraculous win, check out our recap of all of the exciting action.
Tom "durrrr" Dwan regained the lead in his never-ending challenge against Patrik Antonius. Here's how it went down.
With last night's WSOPE Main Event bracelet awarded, PokerNews decided to see where the title ranks in terms of prestige. Nicole Gordon breaks it down.
Sam Khousis took the chip lead during day one of the PokerNews Cup Main Event. Check out how.
Full Tilt Botten Again?
According to TMZ, poker players Larry Kennedy and Greg Omotov are suing Full Tilt Poker to try to recover $80,000 they lost when Full Tilt voided their winning after finding out they had used poker bots to accumulate their winnings. According to the lawsuit, Kennedy and Omotov are accusing FullTiltPoker.com of using bots of their own, making the game more about luck than skill.
We've been skeptical about Phil Ivey being an actual machine for years, but fortunately, or unfortunately if you've played him, we assure you, he is human.
Check out the full scoop here at TMZ.com
PokerStars to Sponsor Irish Poker Championship
PokerStars has added yet another tournament series to its lengthy list of land-based events. This time it is the Ireland Poker Championship. Held at the Radisson Hotel in Galway, the event runs December 10 through 14, 2009, and features a main-event championship that has a €2,000 buy-in.
A number of top players have already signed on to participate including Andy Black, Surindar Sunar, Padraig Parkinson, Jon Kalmer, Julian Gardner, Neil Channing, Marty Smyth and Dutch Team PokerStars Pro Marcel Luske. No word on whether or not Luske will be reciting his now infamous Twitter poetry with a thick Irish accent.
Sign yourself up for a PokerStars account here to start winning your wait to Galway.
Stewart Scott Likes to Party
2009 Aussie Millions winner Stewart Scott has signed a deal with Party Poker to become one of the site's player representatives according to a recent press release. Currently in Melbourne for the Pokernews Cup, Scott will be sporting the famous Party Poker logo as part of his deal.
"It's great to put pen to paper and sign-up to represent PartyPoker.com - it's always been my site of choice," Scott said in the release about his signing. "I am looking forward to defending my Aussie Millions title in January and am even more excited that I will be doing this as an ambassador for PartyPoker.com with a large team of online qualifiers!"
Confetti won't pop onto your screen until you sign up for an account with us, and win a pot over at PartyPoker.com
Hungary for a Poker Tax?
It seems like everyone but the U.S. is beginning to embrace the money that can be made from regulating poker. According to a recent Wall Street Journal article, detailed regulations for organizing poker games and taxes will be levied on poker wins in Hungary.
According to Hungarian Poker Association president Gergely Tatar, the new taxes could bring close to 1 million euros to the country every year. Apparently, the government is also looking to regulate how many tables a venue can have, which the HPA argues will limit the country's chances of landing a big tour. It will also possibly prohibit players like Hevad Khan who play twenty-something tables at a time from entering the country.
The Wall Street Journal has the full article article
Our Twitter feed brings you the latest news; are you following us yet?