The Nightly Turbo: WSOP Bracelet's New Owner, Inside Deal Back for Round 2, and More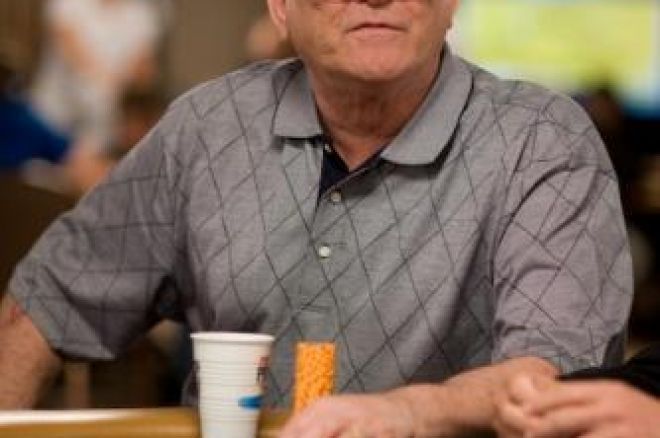 In tonight's Nightly Turbo we're giving you the deets on TJ Cloutier's World Series of Poker bracelet's new home, what to expect from the second season of the Inside Deal, and we might throw in an Aussie Millions video, because we're pretty jealous of the PokerNews crew who are down under.
In Case You Missed It
Day 2 of the Main Event of the 2010 Aussie Millions is in the books. There are quite a few big-name players left in the field and quite a few who didn't make it past today. To find out more, check out the Aussie Millions Recap.
We're back at it, bringing you news in something other than poker. Inside Gaming has your scoop on Senator Kyl and the UIGEA and PartyPoker.
There are movies out there that have nothing to do with poker, but somehow, we take a look at them and find little nuggets of wisdom that apply to poker. From the Big Screen to the Final Table does just that.
On the Auction Block
Can you imagine someone wanting to sell a World Series of Poker bracelet. Can you even imagine even having one to sell? If you had six, though, like TJ Cloutier, getting rid of one might not be that big a deal.
Last week, we told you about Cloutier's bracelet being up for sale on eBay. Well, the auction is apparently over and allegedly the newest owner is Cake Poker.
We're not really sure what they're going to do with it, but they have it and we'll just have to wait and see.
Read more at WickedChopsPoker.com.
Tony G Video Blog From Aussie Millions
Lynn Gilmartin caught up with PokerNews head honcho Tony G on one of the breaks from Day 2 of the Aussie Millions. He had a bit of a rough day but was still in good spirits.
Be sure to follow us on Twitter for up-to-the-minute news and become a fan on Facebook.
PartyGaming Co-founder Totally Out
It has been reported that Anurag Dikshit (pronounced dix-it) has sold all of his remaining PartyPoker shares. Back in October Dikshit sold about two-thirds of his stake in the company.
The sale of his remaining third raised about 105 million pounds. The shares sold for 270 pence per share and he sold 38.8 million shares.
"This is simply about moving on," said his spokesman, Shimon Cohen. "It's been a process over four years since he first withdrew from the board. And that's now it."
Read more at Gambling911.com.
Full Tilters Help Haiti
After the devastating earthquake in Haiti a few weeks ago, the poker community went into overdrive to arrange fundraisers to help out.
Full Tilt Poker promised to match whatever amount the Full Tilt community donated. In one week, $290,000 was donated and Full Tilt matched it, bringing the total raised to over $580,000. The funds were donated to the Red Cross, Doctors Without Borders, and UNICEF.
Full Tilt held an "Aid for Haiti" tournament and donated the entry fee to the cause. Players also contributed through "no play" tournaments in which they donated money straight to the "Aid for Haiti" fund rather than play a tournament.
You can still help out. If you don't have a Full Tilt Poker account, sign up for one here. If you do, just donate any amount to the "Aid for Haiti" account.
Inside Deal Round 2
Everone's favorite ESPN online poker news show (the only ESPN online poker news show), the Inside Deal, is back for its second season.
Laura Lane and Bernard Lee discuss PokerStars' newest tour, the North American Poker Tour and online poker with Poker Players Alliance executive director John Pappas.
World Series of Poker champ Joe Cada stopped by to talk about the PokerStars Caribbean Adventure, backing Laura Lane in more tournaments, and pressure playing tournaments.
OK, we'll quit telling you about it and let you watch it.