The Nightly Turbo: Full Tilt Poker Gets a New Pro, Poker.org Sells for $1 Million, and More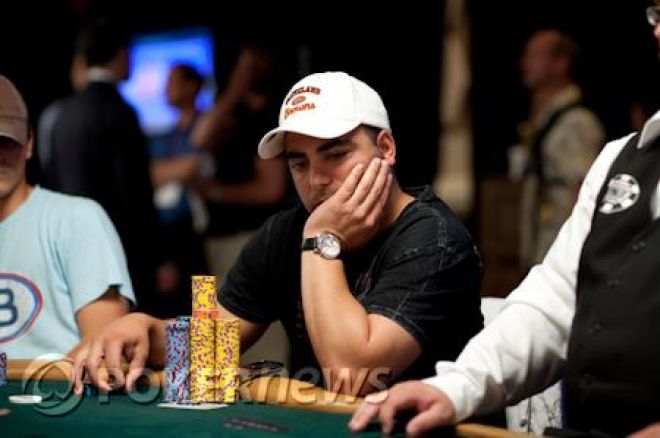 Full Tilt Poker has added a new pro to their roster, Poker.org sold for $1 million, and so much more in tonight's Nightly Turbo.
In Case You Missed It
The European Poker Tour Copenhagen is slowly whittling down the player field. Day 2 is in the books and for a recap you can click this.
It's Friday, so that means we're back with the news going on everywhere in the gaming industry, not just poker. Check out Inside Gaming for more.
The PartyPoker Premier League IV has a winner. We'd like to tell you who it was, but that means you won't read this. So go ahead, click it, you know you want to.
You Know What Happens When You Assume....
In a war of words in the Full Tilt chat box the other night, Justin Bonomo and Swedish online player DrPill accused each other of account sharing. It seems Bonomo thinks DrPill and Isildur1 are sharing accounts. DrPill retorted saying that Bonomo was account sharing with Issac Haxton.
DrPill: btw
DrPill: hpow did my friends &&%% feel?
DrPill: u asked me to let him play
DrPill: he took 550k from you
DrPill: wos it nice?
ZeeJustin: yes, in fact let him know i'd like to play again
DrPill: he will distroy you
ZeeJustin: id enjoy some more
DrPill: yeah i CAN SEE THAT
ZeeJustin: if you want to play higher, or play more tables, just let me know (3 tabling 50/100 now)
ZeeJustin: you or "your friend"
DrPill: hahaha
DrPill: your funny
ZeeJustin: not joking
ZeeJustin: just tell me when and where
DrPill: your cool
DrPill: btw how did u know we are friends
DrPill: brogski told you?
ZeeJustin: everyone knows you two share accounts
DrPill: lol we dont share
ZeeJustin: its so obvious which one of you is playing
DrPill: yeah yeah
ZeeJustin: pretty clever to tell him to 2.5x on your account
DrPill: let isac play for you or maybe stake you vs us
ZeeJustin: that way no one will figure it out!
DrPill: yeah yeah
ZeeJustin: isaac and i have never played on the others' accounts
ZeeJustin: and never will
ZeeJustin: when you play us, you know who you are playing
DrPill: samehere
Find the rest of the chat over at CoinFlip.com.
The Price of Poker is Going Up
Poker.org has broken the record for the largest sale of a .org domain name ever. The deal was brokered by A-1 National Advertising and the lucky bidder was PokerCompany.com, which secured the .org domain name for $1 million.
Before this sale, the largest .org sale was for $198,000 for engineering.org. The sale of poker.org may be big for .org sites, but nothing compared to the largest .com sale, which was for Sex.com for $14 million.
Read more at the WashintonPost.com.
What Not to Do at a Poker Table
Gloria Balding and crew are bringing you a list of things not to do while you're at a live poker tournament. There's really not much more we can say about it. Check out the video below.
Follow us on Twitter for up-to-the-minute news, and also become our fan on Facebook.
The New Guy on the Block
Full Tilt Poker has added a new face to its Red Pro roster. Marc Karam is the newest name you'll be seeing in red on the online site.
Karam was previously sponsored by Eurolinx, but the company fell into some economic problems, and numerous players lost their entire bankrolls, including Karam.
He has been playing professionally for years now and has over $2.3 million in tournament winnings. Congratulations Marc!
HighStakesNews.com has more.