The Nightly Turbo: Poker After Dark's $50k Cash Game, Betfair's Head of US Operations Out, and More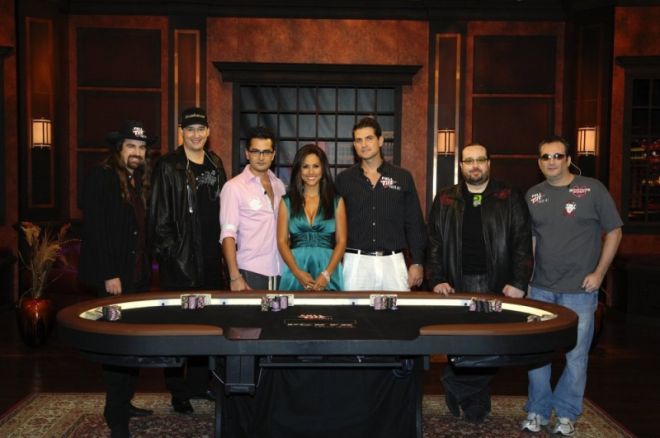 We've got a sneak peek at Poker After Dark's latest $50,000 cash game episode, the resignation of Betfair's head of US operations, and more in tonight's Nightly Turbo.
In Case You Missed It
We're taking a look at all things gaming, no not Monopoly, in this week's Inside Gaming. Check out what's going on in Pennsylvania, New Jersey, and Nevada here.
Another weekend down, another Sunday in the books. You know what that means, we're back with all the results in the Sunday Briefing.
Harrah's Entertainment has announced the return of the Tournament of Champions at this year's World Series of Poker. There's an all-new format and you will have some say in it. Read this for more.
Tom Dwan and Patrik Antonius played a super-quick session of the "durrrr Challenge" over the weekend. Did Antonius book a win this time? You'll have to find out here.
Betfair's U.S. Head Steps Down
Head of U.S. operations for Betfair, Gerard Cunningham, has stepped down after a strategic review of the company's business operations in the U.S. The company said Cunningham has decided to pursue other opportunities.
"We have decided that the strategy for the U.S. is to enhance our horse racing offerings and to support our global product development initiatives and therefore, at this point, [the company] want the U.S. horse racing and engineering teams to integrate more closely with UK operations. Given these changes, Gerard decided to leave the company to pursue alternative opportunities," said an official statement from the company.
Stepping in to take the reins of the company's U.S. horse racing business and Los Angeles office is Stephen Burn and Ravi Keswani continues to run the U.S. engineering and product management teams, as well as taking on responsibility of the San Francisco office.
Read more at EGRMagazine.com.
Wynn Poker Classic
The side events at the Wynn Classic are done and now we've only got the Main Event in ahead of us. The $5,000 buy-in three-day event began today. Sorel Mizzi came away the winner of the $2,000 no-limit hold'em event, the last side event before the Main, taking home $85,147 and Scott Clements won the $500 Omaha Hi/Lo Split event good for $16,777.
For more results, check out WynnPoker.com.
Make sure you're following us on Twitter. It's the best way to get up-to-the-minute news. Also become a fan on Facebook.
Cash Game After Dark
For the next two weeks, the action on Poker After Dark will be all cash game, all the time. The minimum buy-in for the game is $50,000 with blinds at $100/$200 with a $25 ante. As you can imagine, some pretty big names got together to play. Chris Ferguson, Phil Hellmuth, Antonio Esfandiari, Brandon Adams, Todd Brunson, and Mike Matusow will start out the game, with David "Viffer" Peat and Dennis Phillips joining later.
This is Brunson's first appearance on PAD, and we hear it will be a memorable one as he tries to get the best of everybody's favorite punching bag, Hellmuth. Mix that combination with Matusow and there is sure to be a lot of blow-ups, insults, and of course, cash flying around.
You can catch the show beginning tonight at 2:05 a.m. and then at the same time the rest of the week. Find out more at NBCSports.com.
World Team Poker at the Golden Nugget
On May 19, 40 of the world's top poker players will converge at the Golden Nugget in Las Vegas for the first-ever World Team Poker event. Eight countries will be represented with five players on each team. The buy-in for each team is $50,000 and the five-table shootout will be filmed for TV.
Team USA is captained by Phil Hellmuth. PokerNews' own Tony G will be the Australian captain. Eli Elezra will head up Team Israel, while Johnny Chan and David Chiu co-captain Team China. Ben Roberts will captain Team England, Team Vietnam will be captained by Men "The Master" Nguyen. Juliano Maesano has top ranking in Team Brazil and George Kapalas is in charge of Team Greece.
If you're in Vegas on May 19 and want to see the teams in action, filming is open to the general public. To find out more, check out WorldTeamPoker.com.
www.ThisCouldBeTrouble.com
The Nevada Gaming Control Board is taking a closer look at Internet gaming sites and their relationships with the state's casinos. This means that revenue streams for tournaments such as the World Series of Poker and the PokerStars.net North American Poker Tour could be cut off.
Randall Sayre of the Gaming Control Board said, "We don't have a policy and clearly the board needs to boil down exactly what that policy needs to be. Some gaming licensees play carefully by the rules and others do not. I do not believe the board can remain silent on this any longer."
The problem the board has seems to be with the obvious ties between the sites .com and .net. Harrah's has established self-imposed guidelines prohibiting direct entry through Internet qualifiers to the WSOP. They've also banned .com logos from being worn by players.
Nothing has been done yet, but the Gaming Control Board is looking more closely at the matter. Read more about it at LasVegasReviewJournal.com.