The Online Railbird Report: Hansen's Heater Carries On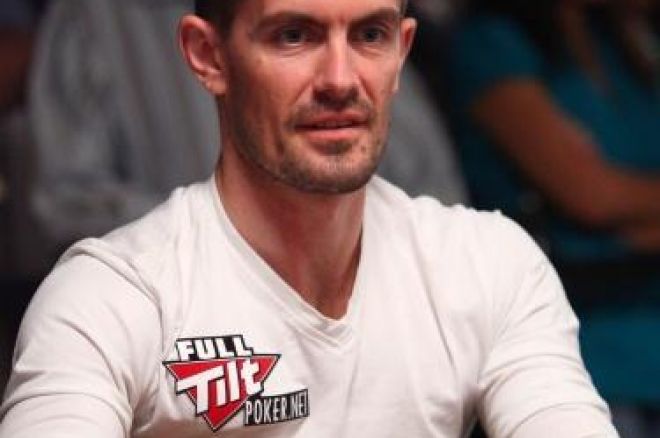 It was not a seven-figure week for Tom "durrrr" Dwan and there has not been any "Isildur1" mayhem. By most accounts, it has been a relatively quiet week on the online poker front, but the high-stakes cash games at Full Tilt have still produced some big winners and losers over the last few days. Gus Hansen's recent hot streak has continued and "MicahJ", who has had a terrific last six weeks, continued his profitable run.
Hansen Going Strong
Hansen's tumultuous year is on an uptick and he is currently up over $750,000 for the year. He has put up good numbers this past week and a $300/$600 no-limit hold'em session with Phil Ivey and Cole South was a big contributor to that.
Hansen started the hand with just over $77,000 and was in the big blind. South raised to $1,800 on the button and Ivey folded his small blind. Hansen raised to $5,700 in the big blind and South called. The flop came down
. Hansen led out $5,400 and South popped it to $16,200. Hansen min-raised to $27,000 and South called, landing the
on the turn. Hansen fired $22,200 and South moved all in for his remaining $43,000 and change. A quick call from Hansen revealed
for flopped trips, crushing South's
. The river was the
and Hansen collected the $153,000 pot.
Mighty "MicahJ"
Since the beginning of March few players have done better than MicahJ, up over $700,000. His good fortune was on display at $100/$200 pot-limit Omaha against "luckexpress10" this week. Preflop they went five bets, each committing $16,200 to see the flop roll out
. MicahJ shoved for $28,095 and luckexpress10 called with
for the nut-flush draw and a wheel draw. MicahJ tabled
for the overpair and a wheel draw, as well. The turn, the
, and added a flush draw for MicahJ, not coming into play when the
hit the river. MicahJ took the $88,000 pot with aces and fours.
Playing against "NEKOTYAN" in another session, MicahJ found similar success. NEKOTYAN raised to $600 on the button and MicahJ called, leading to a
flop. MicahJ checked to his opponent who bet the pot of $1,200. A raise to $4,800 is what followed from MicahJ and NEKOTYAN called. The
hit the turn and MicahJ bet $10,800. Once again NEKOTYAN called and the river fell the
. MicahJ checked and got his opponent to move all in for $26,297 with
for two pair. After making the call MicahJ turned up
for a flush, having also flopped top set. The $85,000 pot was shipped his way.
Who's up? Who's down?
This week's biggest winners (4/13-4/15): Gus Hansen (+$373,500), "URnotINdanger2" (+$318,000), "MicahJ" (+$205,000)
In the red (4/13-4/15): Phil Ivey (-$314,000), "NEKOTYAN" (-$271,000), Tom "durrrr" Dwan (-$197,000)
Top earners, 2010 to date: Tom "durrrr" Dwan (+$5.2 million), Ilari "Ziigmund" Sahamies (+$2.07 million), Alexander "PostflopAction" Kostritsyn (+$1.7 million)
You can't win if you don't play. Sign up for an online poker account today.