The Nightly Turbo: Matt Savage Headed to the Hard Rock, WSOP Conference Call, and More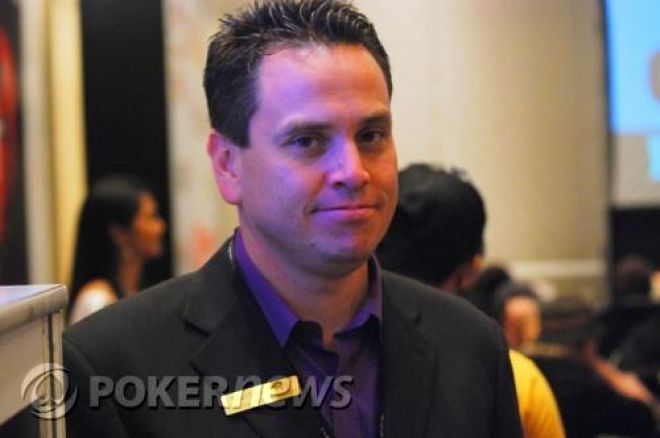 Matt Savage hasn't hosted a poker tournament series in Las Vegas since 2004, but all that is about to change. Not only that, but there was a World Series of Poker conference call this morning to talk about the event that is less than a month away. You can find both of those stories and more in tonight's Nightly Turbo.
In Case You Missed It
Did you catch the PokerStars North American Poker Tour on ESPN? last night? No? Well it's a good thing we did. How else would you get this recap?
The second day of the PokerStars Spring Championship of Online Poker saw 12 champions emerge. Want to know who won what? Here are the results.
We know it was the DVR's fault that the latest episode of High-Stakes Poker didn't record, not the operator's. Ours worked and this is what you missed.
Hellmuth on Set
We all know Phil Hellmuth likes to name-drop every now and again. Well, you can add one more to the list, Ludacris. Hellmuth was on the set of Ludacris' new video for his single "Sex Room" recently where he gave us this sneak peek before heading off to shoot his scene.
If you're looking for a friend, there's always our Facebook page and if you're looking for up-to-the-minute news, you can follow us on Twitter.
888 Has Your Chance at a WSOP Seat
Want to go to the 2010 World Series of Poker? Wondering how to get there? You could always win your seat through the PokerNews freerolls on 888 Poker.
If you sign up for an 888 Poker account or have previously signed up for one, you're eligible for four freerolls throughout May, the last one being one for a $16,000 WSOP package. You have to make sure you earn the required points though.
May 20: $1,000 freeroll - must have earned 20 points
May 21: $3,000 freeroll - must have earned 50 points
May 22: $5,000 freeroll - must have earned 80 points
May 23: $16,000 WSOP Package ($15k Main Event package + $1k cash added) freeroll - must have earned 200 points
Not only that, but 888 is giving you 8 ways to win one of 88 packages to the WSOP, as well. There are 41 Main Event packages up for grabs and 47 packages available for Event #54.
Find out more here.
Savage Returns
Everyone's favorite tournament director, Matt Savage, is making his way back to Las Vegas to host a poker tournament series for the first time since 2004. The Las Vegas Poker Series will run from August 13 through 22 at the Hard Rock.
There are 16 events on the proposed schedule ranging in buy-ins from $230 to $550. No-limit hold'em, Omaha, 8-Game, Bounty, and Shootout events are on the schedule. The Main Event has a $550 buy-in with $200,000 guaranteed. Also, if players bust on Day 1A of the Main Event, they'll be able to re-enter on Day 1B.
Savage has posted the proposed schedule on TwoPlusTwo and you can find it here.
Ring Ring Ring
Most of the time, people dread conference calls. This one though, was not one of those. It was fairly informational and had everything to do with the upcoming World Series of Poker.
Tid Bits
There will be 377 tables strewn across two rooms for all of the events.
There will be four feature tables this year.
They are expecting strong numbers this year.
Bracelet ceremonies will be held in the Pavillion at 2:30.
Phil Ivey has currently received the most votes for the Tournament of Champions.
Something else you'll need to know: The PokerNews Live Reporting Team will be providing superior coverage of every event from "Shuffle up and deal" to "We have a winner!"
Have you voted for the TOC yet? Maybe you're looking for the WSOP schedule. Head on over to WSOP.com for more.
Foxwoods Mega Stack Challenge
If you're going to be near Foxwoods next week, you might want to check out the Mega Stack Challenge. Beginning May 11 and running through May 17, there are three two-day events scheduled with $340, $560 and $1,650 buy-ins. Dennis Phillips and Kevin Schaffel, members of the WSOP Main Event final table, will be hosting the Mega Stack Challenge Series that boasts $500,000 in guarantees throughout the event.
Find out more at Foxwoods.com.