World Series of Poker 2010: Letter From the Editor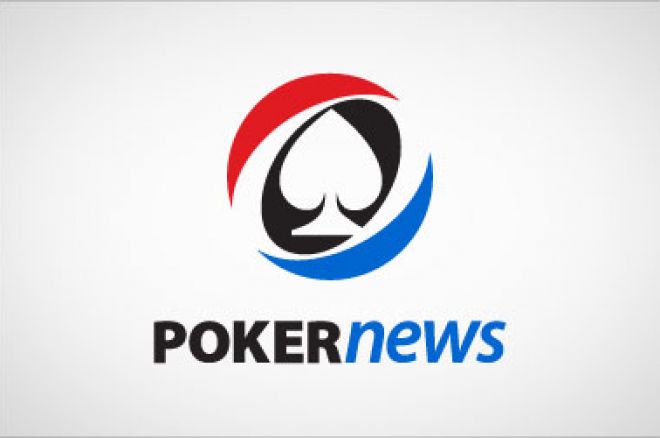 After months of anticipation and preparation, the time has finally come to start the 2010 World Series of Poker, and there is no better place to catch the the action than right here at PokerNews, the leader in poker media and live tournament coverage. I'm very proud to say that we've put together an amazing team for the WSOP and that we will be working together with one goal in mind: to give our readers the most comprehensive, exciting WSOP experience that one could imagine.
As you've probably noticed over the past few days, the site has a new look and feel, all with the hope of creating a better user experience for the WSOP and all of the tournaments that we cover throughout the year. Our live reporting pages have gotten a major overhaul and you'll see enhancements such as the top-ten chip counts from each event on the event's main page, a video player on the main page, as well as our Twitter tracker on the main page sponsored by PokerStars. Instead of clicking around to get all your info, it's all in one neat and tidy place for you.
You'll also notice that each live update post is an individual link so you can share big hands, suck-outs and bracelet wins with your friends on Twitter, Facebook and other social networking sites. The live reporting "updates tab" also will show little red icon on the live reporting tab letting you know how many new updates have been posted since you last checked.
For those of you who need more multimedia stimulation, Gloria Balding, Lynn Gilmartin and Kristy Arnett will be producing lots of great video features throughout the summer, from player interviews, to video blogs, to features like "How to Blow You're Bankroll" and "Calling the Clock," among many others. We've also revamped our photo galleries, allowing you to search through pictures of your favorite poker pros with more ease than ever before, and you'll even notice special photo posts throughout the blog.
PokerNews is also extremely proud to be powering the official updates, chip counts and videos for the World Series of Poker itself on WSOP.com. This means that our team will have unprecedented access to the tournament floor, will be getting one of the first video interviews with the WSOP bracelet winners, and will be the only media outlet reporting more than one post every hour.
You'll find a lot more while you explore our WSOP coverage and our new site including new player profiles, streamlined freeroll listings, exciting new blogs, enhanced search capabilities, and a soon-to-come strategy site that will knock your socks off.
A special thank you is in order to our official sponsor PokerStars, for supporting us all year long. And I'd also like to thank the Hard Rock Hotel & Casino for acting as the official home to Team PokerNews during the WSOP, as well as CorporateMansions.com for helping us with some additional housing, and Lagasse's Stadium for hosting our kickoff BBQ last night.
Good luck to everyone hitting the felt this summer, and if you are unable to make it out to the Rio stick with us here at PokerNews, because we'll be bringing all the action straight to your living room.
Follow us on Twitter for up-to-the-minute news, and also become our fan on Facebook.