The Nightly Turbo: France Opens Online Gaming Market, Poker TV Shows Ready to Premiere, and More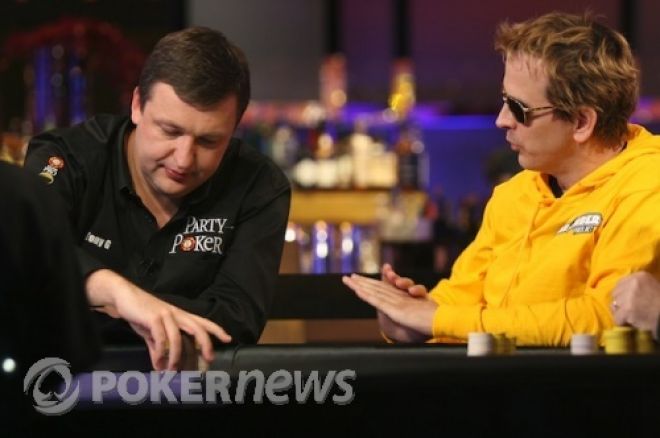 It's that time again, time for you to get your daily fix off all things poker news. France opened up its online gaming market and there are a couple of poker television shows that are getting ready to premiere. And we've catered to your multimedia addiction in tonight's Nightly Turbo, because let's face it, sometimes it's better to watch than read.
In Case You Missed It
Evan "MacDaddy34" Panesis talks poker, his World Series of Poker schedule, and who he would like to switch places with for the day. Check out the Online Poker Spotlight for the interview.
Day 12 of the 2010 World Series of Poker is in the books. Missed any of the action? We've got it recapped for you here.
This week at the WSOP, some of us couldn't tell if we were at a poker tournament or the World Cup. Find out what we're talking about in the latest edition of As the World Series Turns: Sports Center Highlight Reel Edition.
Get your strategy lesson in today before you hit the felt. Amit Makhija discusses a hand that he played in Event #16 of the WSOP yesterday.
PartyPoker Big Game
You UKers are pretty lucky tonight, the first episode of the PartyPoker Big Game IV airs on Channel 5 at 11:55 p.m. The series will feature one-hour episodes and run for 16 weeks, every Wednesday. In case you don't know what the Big Game is, it's a 48-hour cash game that was filmed in April in London. Some of the biggest names in poker sat down to play at Le Ambassadeurs Club to take part of this event.
PokerNews' own Tony G, Phil Laak, Jennifer Tilly, Justin Bonomo, Issac Haxton, and Luke Schwartz are just a few of the names that took part in this marathon cash game. There's a twist in this game though, players get the chance to evict their opponents, which should make for interesting television. Check out the teaser below.
Welcome to France
On Tuesday, France opened up its online gaming market and issued 17 licenses to 11 operators. France's relaxation of a state monopoly on gambling that traces back to the 16th century was timed to take place just in time for the World Cup, and is an attempt to suppress illegal betting websites. If an online gaming company is operating in France without a license, it could face steep fines. Bwin, BetClic, and Everest Poker, are among the companies that received licenses.
"France's online sports betting revenue could double in the next three years because of the licenses," said Jean-François Vilotte, president of France's Authority for Online Gaming Regulation.
The Wall Street Journal has more.
Bankroll? What bankroll?
Looking to blow your bankroll? Lynn Gilmartin gives you an insiders guide on how to do it. In this edition, she takes you on a tour of Lagasse's Stadium inside the Palazzo and Bobby's Room at the Bellagio.
Follow us on Twitter for up-to-the-minute news.