2010 World Series of Poker: Big Money, Big Hearts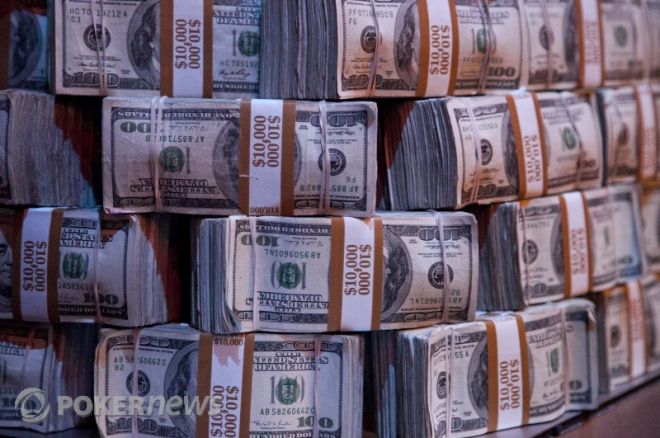 Charity poker tournaments are often where celebrities and poker pros come out to rub elbows with each other and show off their poker faces. We've said it before, and we'll say it again: no matter how ruthless poker players can be on the felt, a large majority of them have big hearts and do whatever they can for the good of their respective communities.
For the past four years, the World Series of Poker has hosted the Ante Up for Africa charity poker tournament. Ante Up for Africa is a nonprofit organization founded by Don Cheadle, Annie Duke, and Norman Epstein dedicated to raising money and awareness for Africans in need. Since it's inception, over $3 million has been raised through Ante Up for Africa poker tournaments.
Last weekend, the Fourth Annual Ante Up for Africa celebrity charity poker tournament raised over $275,000. Matt Damon, Evander Holyfield, Jerome Bettis, Brad Garrett, Shannon Elizabeth, Don Cheadle, Annie Duke, Phil Ivey, Howard Lederer, Phil Gordon, and Rafe Furst were among the 83 players who paid the $5,000 buy-in to take part in the event. In true spirit of the event, everyone who cashed in the tournament donated part of their winnings to the cause, and it was Gordon who won $129,086 and donated all of it to the charity. You'd be hard pressed to find another industry where someone could win six figures and donate it all to charity.
Also over the weekend, Susie and Howard Lederer held their annual World Series of Barbecue. The event, held at the Golden Nugget, attracted plenty of poker pros and celebrities including Dennis Haskins (Mr. Belding), Jeff Madsen, Karina Jett and Annie Duke, all coming out to help the Boys and Girls Club of Las Vegas. BGCLV serves more than 13,000 youths through membership and community outreach. Over $216,000, an increase of 14 percent over last year, was raised at the charity poker tournament that featured a $330 buy-in with $200 rebuys and a $100 add-on. The first-place finisher of the event will mixi it up with the poker pros with a $20,000 seat on NBC's Poker After Dark.
If you missed either of these events, keep them in mind for next year. Where else are you going to get to sit next to Matt Damon or hang poolside with Mr. Belding? But, don't think because you missed those two tournaments you're off the hook. There's still time for you to help out.
In the past 25 years, the Prevent Cancer Foundation has raised over $113 million in support of prevention research, education and outreach programs. Six years ago, Phil Gordon and Rafe Furst established the Bad Beat on Cancer Initiative as part of the Prevent Cancer Foundation. Maybe you've noticed those green circle patches that people have been sporting throughout the World Series of Poker. That's what they're for. Since its founding, Bad Beat on Cancer (BBoC) has raised over $2 million for cancer prevention research. This organization has inspired plenty of pros and amateurs to pledge one percent of their winnings for life. Phil Hellmuth, Andy Bloch, Paul Waskica, Chris Ferguson, Dennis Phillips, Howard Lederer, and Annie Duke are just a few of the players who have made this pledge.
Some have made the pledge for the 2010 World Series of Poker and will be looking forward to showing off their support. Those around the Amazon Room and Pavilion Room during the Day 1s of the WSOP Main Event may see a bevy of dudes wearing white women's track suits. They aren't trying to make a fashion statement; they're trying to raise awareness.
We told you about the Rafe Furst and Joe Sebok bet a while back, but to refresh your memory, the two played a best-out-of-five Roshambo game and the loser had to dress in drag for Day 1 of the Main Event. That snowballed into getting a group together to wear women's track suits emblazoned with the BBoC logo on the jacket and across their backsides.
You don't have to play to give back either. Each of these charities welcome donations any time of the day, any day of the year. So skip the Starbucks one day and and help out some folks that aren't as fortunate as you are.
Find out more about these charities and do your part. Ante Up, donate to Prevent Cancer, and help out the kids.