The Weekly Turbo: France Grants Online Poker Licenses, Poker Pros Get Sponsored, and More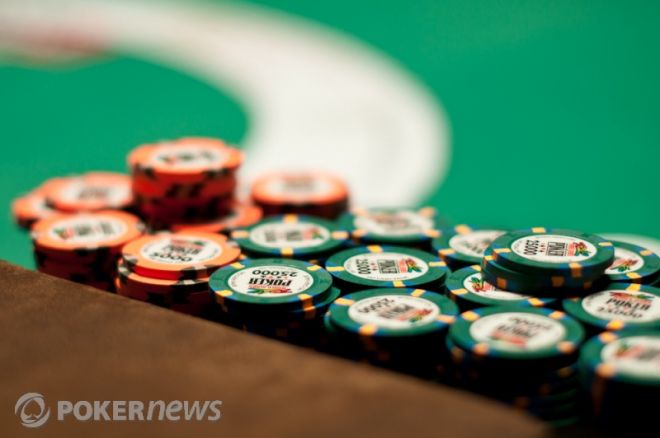 Plenty happened this week in poker outside the confines of the Rio in Las Vegas. The French poker players who are in Las Vegas for the World Series of Poker will go home to a new online poker scene. Right before the Main Event of the World Series of Poker kicks off, a few poker pros get patched up. In case you missed anything in poker this week, don't fear; the Weekly Turbo can catch you up on all the news while you're grilling you favorite burgers on this July 4.
Online Poker Sites Get French Licenses
Last week, we told you about the PokerStars poker players in France who wouldn't be able to access their beloved site anymore because of new legislation.
The players would have had to play for play money tournaments on PokerStars.fr, but this may change on Wednesday, June 30, according to a press release. Once the French government has published the regulations for online poker, PokerStars.fr will begin running cash games.
"PokerStars.fr aims to be one of the leading online poker operators from
the day the French market opens, offering players the best tournaments,
promotions and opportunities to win seats at PokerStars world-renowned
international tournaments," said PokerStars French Country Manager
Alexandre Balkany.
-----------
Public operations for online poker rooms Everest Poker and Betclic have begun in France. This comes after liberalization of online betting in France. Everest Poker and Betclic are owned jointly by Mangas Gaming and GigaMedia.
"We are especially excited about the opening of the large French market to online poker," GigaMedia CEO Arthur Wang said. "Everest and Betclic are strongest in France and we see an enormous market opportunity for which we are best positioned with our award winning poker products."
Read more here.
Suspicions Confirmed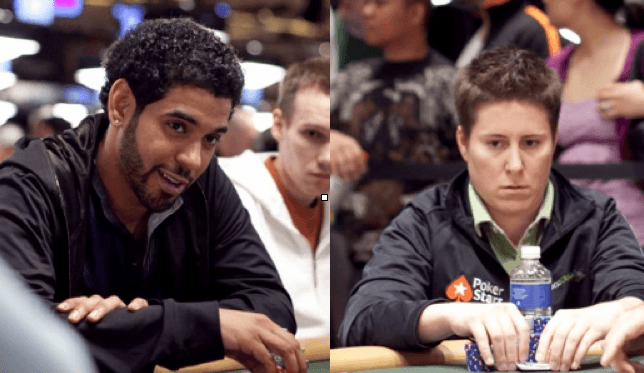 Remember the other day when we said you guys can draw your own conclusions about why David Williams and Vanessa Selbst were going to be at the PokerStars cocktail party?
No more conclusions to draw. Selbst will be joining Team PokerStars. David Williams is also being added to the roster. The latter was confirmed by Williams' agent at Poker Royalty.
Play with the Pros at PokerStars.
Happy Fourth of July!
We know that the biggest day on the virtual felt is Sunday. How do you juggle that and July 4? We've got an idea for you. Fire up the grill, take your laptop outside, and sign up for the Independence Day Freeroll on UB. This way, you can play with fireworks while blowing up your bankroll.
"What better way to celebrate the freedom we Americans have to play this incredible game than with a 4th of July freeroll," Team UB Pro Phil Hellmuth said. "I'm proud to be an American, I'm proud to be part of UB, and I'm proud to celebrate Independence Day with the entire poker community at the best poker site around."
The freeroll will kick off at 12:00 EST July 4, and 20 players will have seats to UB's $200,000 guaranteed tournament, which will begin at 16:00 EST on the same day.
Carbon's Latest Pro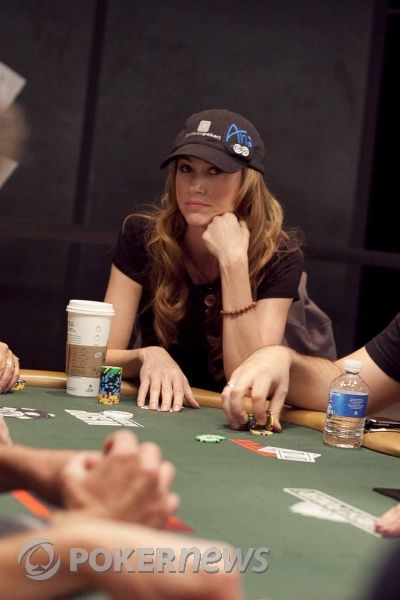 We've learned that CarbonPoker has signed Shannon Elizabeth as its newest pro. She'll be representing the online poker site in live tournaments and by playing online, as well as keeping a blog on CarbonPoker.
If you don't know who she is, you've either been out of it for about ten years or you just don't watch comedies. She's probably best known for being in the movie American Pie, but recently she was on "Dancing with the Stars" and has started making a name for herself poker.
Read about it here and take her on at the CarbonPoker tables by signing up for an account through PokerNews.
Nomination Time
Nominations for the 2010 Poker Hall of Fame have opened and anyone can participate, so submit your nominee online along with a brief description. On September 1, the top 10 vote-getters from the public will be announced. The Poker Hall of Fame governing council will review the nominations to determine if anyone needs to be added. On September 13, the current Hall of Famers and a panel of media members will vote on the final list. The top two vote-getters get in.
You can't just vote for anyone. Remember last year when Tom Dwan got nominated but then unnominated because he didn't fit the requirements? So think about these factors when making a decision about who you want to nominate:
A player must have done the following:

played poker against acknowledged top competition
played for high stakes
played consistently well, gaining the respect of peers
stood the test of time
A nominated nonplayer must have contributed to the overall growth and success of poker, with indelible positive and lasting results.
The nomination process opens July 1 and will remain open until August 31.
Head on over to WSOP.com for more.
Happy Days for Sunshine State Poker Players
June 1 may have been a dreaded day for U.S. poker players with the UIGEA being enacted, but July 1 was a good day for Florida poker players. A state law went into effect on July 1 to raise the buy-ins for no-limit poker games in card rooms across the state and extend the hours, as well.
A $100-maximum buy-in for cash games has been lifted and there are no more buy-in limits. Tournament buy-in limits, which were once set at a $1,000 maximum, are now unrestricted. Operating hours have been extended at parimutuel rooms to 18 hours Sunday through Thursday and 24 hours on Friday and Saturday. Seminole casinos have been allowed to have 24-hour card rooms, so this will not affect them.
Find out more at CFNews13.com.
Book'em
One of the scariest moments in poker occurred in March at the PokerStars European Poker Tour Berlin. Four men rushed into the Grand Hyatt Hotel in Berlin and made off with €242,000. No one was seriously injured during the robbery.
Just weeks after the robbery, all four suspects were arrested, and now a German court has convicted them of robbery and bodily harm. They were sentenced Thursday. The 21-year-old "ringleader" of the group received a prison sentence of three years and nine months. The other three, ages 19 to 20, will each spend three and a half years in a juvenile detention center.
Here is more on the story.
WSOP Main Event - Inside Deal Primer
ESPN's Inside Deal is back for the second time this week. This time, however, Laura Lane, Andrew Feldman, and Bernard Lee (who is in Las Vegas) discuss the Main Event of the 2010 World Series of Poker.
Feldman and Lee have different opinions about WSOP Player of the Year prestige, Joe Cada stops by to discuss the past year as reigning champ, and Cada and Lee make some predictions about this year's Main Event.
Your Facebook page can use another friend, so add us, and follow us on Twitter for up-to-the-minute news.