Off the Felt with Sorel Mizzi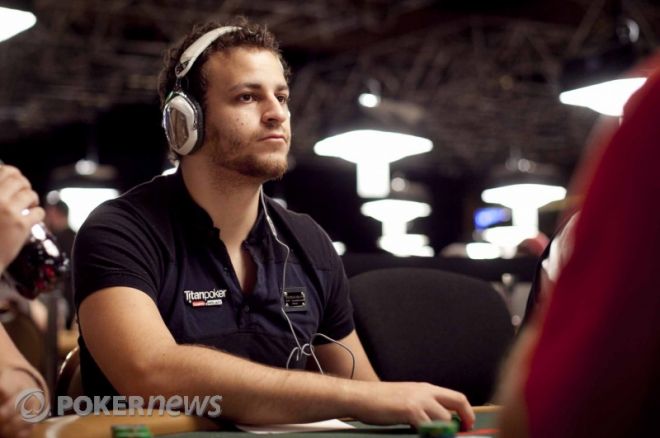 Sorel Mizzi is having a stellar year so far, and his poker calendar is packed with events. He gives us the scoop on where he's headed next, what he'd be doing if he wasn't a poker player, and more.
What have you done to cure your post WSOP hangover?
Lot's of fruit juice.
What was your favorite moment from the summer?
Tie between Jesper Houugard jumping on my back while I had a toe injury and both of us falling on the ground in front of crowds of ppl and calling off $20k with $400 committed in a three-way all-in pot with ace-king-jack-nine double suited in PLO and beating aces and a low wrap to scoop a $60k pot.
What's next on your poker calendar?
Madrid, Prague, Tallinn, Cyprus, Villamoura, Cannes, London, Vegas

What are your predictions for the 2010 World Series of Poker November Nine?
In my opinion, this is the toughest Main Event Final Table since the fields were small pre-Moneymaker. I've played quite a bit with Michael Mizrachi, Filippo Candio, and John Racenar. They all have a great shot at it, but I take Racenar as the favorite because of his chip advantage.
If you weren't playing poker, what would you be doing?
Assistant Manager at Kinko's.
Do you have any superstitions before a tournament?
The only superstition I have is that if I see Vitaly Lunkin right before or during a tournament it's a sign of good things to come. It's incredible how spot on and accurate it is. Lunkin vibes come only to those who believe in them and anyone can deliver them as long as they are genuine and sincere. Certified Lunkin vibe deliverers include myself, Barry Greenstein, Roland De Wolfe and Matt Glantz.
Tell us the top three songs on your poker playlist on your iPod.
World Hold On - Bob Sinclair
Eminem - Guilty Conscience
Aqua - Barbie Girl
Edward or Jacob?
Who?
Favorite PokerNews hostess and why?
Elaine Chaivarlis. Obv.
If you could have one superpower, what would it be and why?
To be able to fly. Flight expenses really add up.
Follow us on Twitter for up-to-the-minute news.