The Nightly Turbo: WSOP Coverage Continues on ESPN, Annie Duke Responds, and More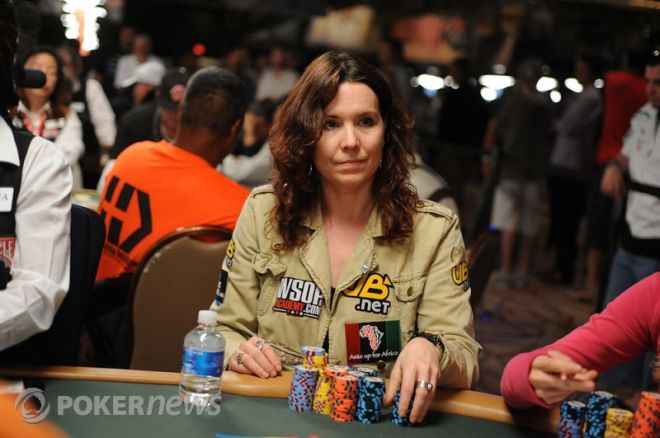 Tuesday nights on ESPN are poker nights, and this week is no different. ESPN's coverage of the 2010 World Series of Poker continues tonight. In other news, Annie Duke responds to comments from Daniel Negreanu in an open letter to PokerStars. We've got all that and more in tonight's Nightly Turbo, so sit back and enjoy.
In Case You Missed It
Ben "Bttech86" Tollerene gave us the inside scoop on how poker has been treating him, bankroll management, and more. Read all about it in the Online Poker Spotlight.
Events #9 and #10 of the UBOC5 and Mini-UBOC found winners Monday. Daniel Kelly and Steven Gonazlez were among them four who would take home the money and a championship watch. Who else received those honors? Read the UBOC5 recap to find out.
"The Michael Jordan of [blank]." Fill in the appropriate sport there and people will know you are talking about the best of the best. In poker, we've changed the phrase a bit. Check out The Ivey Effect to find out why.
How are things on the high-stakes online poker front? Phil Ivey had a rough go at it over the weekend, and Phil Galfond put in plenty of volume. The Online Railbird Report has the ups and downs of some of your favorite nosebleed players.
The World Poker Tour Legends of Poker went from 60 players to 15 on Day 3. Jonathan Little set himself up for a run at his third WPT title and a chance to tie Gus Hansen and Carlos Mortensen for most career WPT titles. Find out how he did it in the WPT recap.
WSOP on ESPN
The coverage of the 2010 World Series of Poker is back on ESPN Tuesday night at 9:00 p.m. EDT for two hours. Watch Day 2 coverage of past WSOP champions and players who are looking to make their marks in poker history. Daniel Negreanu, Patrik Antonius, Michael Mizrachi, and others are featured in the two hour block. So take this as your weekly reminder to set that DVR and catch all the action.
Putting Up Her Dukes
OK, so last week, an interview with Daniel Negreanu was published where he expressed his views on Annie Duke. According to an interview he did with Kimberly Lansing at the World Poker Tour Legends of Poker, those comments were not on the record. But what's done is done and Annie Duke has responded with an open letter to PokerStars.
To give you the long and short of it, a PokerStars player wrote an email to the company expressing her aversion to what Negreanu said and PokerStars responded by saying that Negreanu was, "an entity to himself and as such will always be encouraged to express his views and speak his mind as he would otherwise do so, PokerStars Pro or not."
Duke is more upset that, as she puts it, PokerStars is not distancing itself from Negreanu's comments.
"I am not offended by Daniel's opinion. He has a right to disagree with me and dislike me. And I, just like PokerStars, would encourage him to express his views and opinions. This is not about his views. It is about a particular word he chose to express those views. The word "c**t" is not an opinion, it is an abusive epithet, and PokerStars is completely ignoring the use of that term in their response," she wrote.
Head on over to Annie's Blog to read her letter and then form your own opinions of the situation.
The Big Game Preview
If you haven't been watching The PokerStars.net Big Game, this little clip might entice you. Daniel Negreanu, Phil Hellmuth, Dani Stern, Prahlad Friedman, Jason Mercier, and Eugene Katchalov are all seated at the table and Negreanu keeps needling Hellmuth about angle-shooting. Then Hellmuth and Stern get all tangled up with queens versus kings.
Head on over to TheBigGame.PokerStars.net to find out when the show airs in your area.
Time is running out for our next big PokerStars freeroll, the staggering $10,000 WCOOP Freeroll on Sunday September 5.
From the Felt to the Ring
Although there may be 6,000 plus people registering for the World Series of Poker, sometimes, a serendipitous event will occur and from that, something greater will emerge.
At the 2009 WSOP, Matchroom Sport Director Eddie Hearn drew the same table as boxer Audley Harrison. Hearn chatted up the 2000 Olympic Gold medalist and managed to secure him on the UK show Prizefighter: The Heavyweights. Harrison went on the show and won, giving him the opportunity at a European title shot against Michael Sprott, which he also won.
Now, Harrison is close to signing on for a multi-million dollar Heavyweight title fight against brash British World Champion David Haye, and all because of a chance meeting at the WSOP in 2009.
Check out the exclusive story at UK.PokerNews.com.
On Nightline
It is apparently poker-on-TV day here at PokerNews HQ. Well, here is one more show you might not want to miss. Nightline is profiling online poker tonight at 11:35 p.m.
The show will take a look at the younger generation of poker players such as Joe Cada and Blaine Brount. We all know Cada by now, but Brount is a 19-year-old college student at the University of Illinois who is, like most online grinders, paying for everything by playing poker online.
Don't forget to tune in to ABC tonight for the show, and check out ABC.com for more.
Fun in the Sun
We all know Gloria Balding works hard to bring us all the player interviews and behind-the-scenes looks from poker tournaments that we could ask for, but we're finding it a little hard to not be jealous of her after watching this video from the Full Tilt Poker Merit Cyprus Classic.
Be sure to follow us on Twitter for up-to-the-minute news and become a fan on Facebook.