Inside Gaming: PartyGaming and Bwin Merger Approved, Nevada Casinos Lose, and More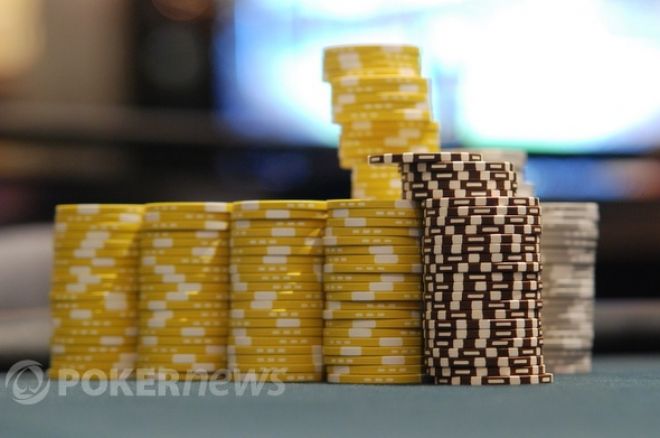 This week, Inside Gaming takes a look and the PartyGaming and Bwin merger, which has finally been approved. In addition, we will also examine the 2010 fiscal year for Nevada Casinos, Microgaming's poker app for the Android, and the possibility of a lottery and poker in Wyoming.
PartyGaming and Bwin Approve Merger
A PartyGaming and Bwin merger has been in the cards for quite some time but is just now coming to fruition. On Friday, shareholders from both companies overwhelmingly approved the merger between the two companies, which should be completed on March 31, 2011.
As part of the merger, Bwin shareholders will take 51.64 percent of the shares in Bwin.party Digital Entertainment while PartyGaming will hold 48.3 percent. In addition, Jim Ryan, current PartyGaming CEO, will serve as co-CEO alongside Bwin's Norbert Teufelberger. In a joint statement, the pair had this to say: "Today's shareholder meetings were a key milestone in the overall process, putting the transformational merger of our two companies well on the way to completion. We are delighted that both sets of shareholders have overwhelmingly recognized the strategic, operational and financial benefits of creating the world's largest listed online gaming company."
The merger is expected to save €55 million a year and will likely see the combination of the two site's respective poker rooms into one, though it is not known whether the new site will operate on the Bwin or PartyGaming platform. The merger, estimated be worth €2.41 billion, will see its new company, Bwin.party Digital Entertainment, listed on the London Stock Exchange.
For more on this merger, visit Inside Poker Business.
Nevada Casinos Lose in 2010
On Monday, the Nevada Gaming Control Board released its Gaming Abstract Income Statement for Nevada casinos. According to the numbers, the state's largest casinos lost $3.4 billion during fiscal year 2010, which is down from the previous fiscal year net loss of almost $6.8 billion. This means these casinos managed to cut their net losses in half. Sounds like a good thing, right? Usually it is, but the decrease wasn't contributed to increased revenues; instead, the casinos devalued their assets by about $3.5 billion from 2009 numbers.
In 2010, casinos combined for more than $20.8 billion in total revenue. Compared to 2009, which saw more than $22 billion in revenue, there was a decline of 5.3 percent. More specifically, gaming revenue accounted for $9.9 billion of the 2010 total revenue, down 5.8 percent from 2009.
According to Gaming Control Board senior research analyst Mike Lawton, this was the first time since the Gaming Abstract Income Statement was in existence that casinos overall lost money two years in a row. "People are still coming to Nevada because we've seen monthly tourism numbers grow," Lawton said. "But the consumer spending levels remain challenged."
The Las Vegas Review-Journal has more on this story.
Microgaming Release Poker App for the Android
Poker on phones is all the rage as of late. Recently a Full Tilt Rush Poker mobile app was released for Android v2.2 devices, which was followed by Bwin's Ongame-powered poker app, the first ever for the iPhone. Now, Microgaming has joined the fray by releasing an Android-compatible real money poker app that will be compatible with devices such as the HTC Desire Smartphone and Samsung Galaxy tablet.
"The technology is ready, the software is ready, and we believe the players are ready as well," said Lydia Melton, Head of Poker at Microgaming. "The future is here [and] we are extremely excited about this release."
To learn more on Microgmaing's new app, checkout Inside Poker Business.
Could Poker and a Lottery be in Store for Wyoming?
Currently, only seven states do not have a lottery: Alabama, Hawaii, Nevada, Alaska, Mississippi, Utah, and Wyoming. That could soon change in Wyoming as lawmakers consider two separate pieces of legislation, one that would establish a lottery and one that would allow for the organization of casual poker games.
Wyoming's House of Representatives' Corporations, Elections and Political Subdivisions Committee passed House Bill 186 by a vote of seven to two. The bill will now move on to the state's full House of Representatives and Senate; however, similar pieces of legislation have failed in the past because of the belief that the state's 563,000 inhabitants could not enable a successful lottery.
In addition to House Bill 186, the committee also passed House Bill 188, which would make casual poker games legal in the state. The Bill claims that people who have a "bona fide social relationship" could engage legally in social poker games without fear of prosecution. Currently, Wyoming laws allow individual county attorneys to interpret the state's law on professional gambling as they see fit.
Both bills are now scheduled to be considered by Wyoming's House of Representatives and Senate.
To keep on top of the Wyoming Legislation, keep an eye on igamingbusiness.com.
If you want to stay on top of all the latest political and business news from the poker world, be sure to follow PokerNews on Twitter and like us on Facebook.