The Nightly Turbo: Tom Dwan Wins Big in Macau, Zynga PokerCon Headed to Las Vegas, and More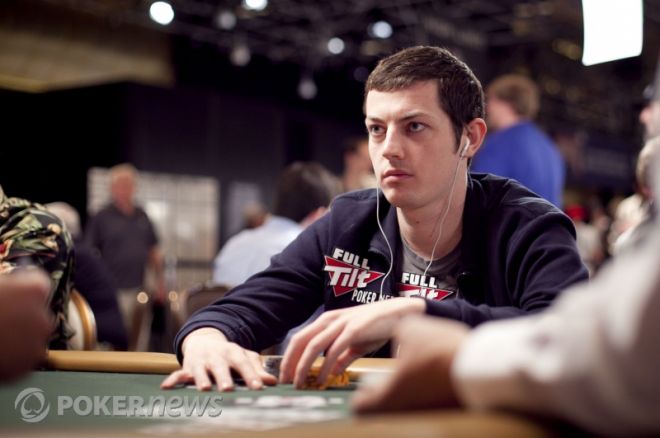 Charlie Sheen may want $3 million an episode, but he could probably take some tips on winning from Tom "durrrr" Dwan. No, we're not kidding. Read on to find out about a multimillion-dollar hand he played in Macau, info on Zynga PokerCon, and more.
In Case You Missed It
History was made at the World Series of Poker Circuit Palm Beach. Check out the WSOP-C recap to see who won and what record was set.
Reports show that Las Vegas casinos may still be looking at hard times. We've got info on that and more in the latest edition of Inside Gaming.
If you're looking to better your poker game, bet-sizing is something you need to understand. Tristan Wade discusses bet-sizing in our latest poker strategy article.
We recently caught up with Eric "basebaldy" Baldwin to talk about his re-signing with UB, the NBC Heads-Up National Championship, and more. Check it all out in our latest PokerNews Interview.
Speaking of the NBC Heads-Up National Championship, there are plenty of people who think some players were snubbed from the invite list. Here's a look at the selection process and some of the questionable invitees.
#Winning
While it's a popular hashtag on Twitter lately, winning is something Tom "durrrr" Dwan knows plenty about. The cash games in Macau aren't just big, they're huge! It is being reported that Dwan recently took down a pot worth HKD 89 million ($11 million). Finnish player Joni "Jouhki" Jouhkimainen took to his blog to describe the hand he railed while in Macau.
"Funny deal from the $20k/40k game:

Durrrr and two other players got involved in a pot and got 89 million dollars in preflop.

Durrrr: vs vs

Durrrr spikes the ace. good life"
We're currently speechless and wondering if it's possible that we'll ever run that good.
Check out the post on HighStakesNews.com for more.
Zynga PokerCon
There are all kinds of cons we're not interested in - comic, dragon, Charles Ponzi, but one we can really get behind is Zynga's PokerCon. The event takes place March 18-19 at the Palms Casino in Las Vegas and will feature poker training by Annie Duke, a tournament with a $100,000 prize pool, and more. Registration for the event ranges from $125 to $655.
To find out more, head on over to ZyngaPokerCon.com.
WPT Partners with Poker Road Radio
The World Poker Tour has announced that it has partnered with Poker Road Radio. Beginning at the World Poker Tour L.A. Poker Classic Poker Road Radio will become a fixture at most domestic WPT stops. Poker Road Radio will broadcast three episodes per tournament, with interviews from WPT talent pros, and final tablists.
"This is an ideal partnership matching two of the best brands in poker," Steve Heller, World Poker Tour CEO said. "Live broadcasts will bring additional energy to WPT events and working with PRR will lead to a social media explosion for both companies."
Also in the partnership, the WPT's Jess and BJ Show will also get prime place on PokerRoad. The partnership between the two will continue into season ten.
"PokerRoad is thrilled to be working with the World Poker Tour again," Poker Road executive and show host, Court Harrington said. "Over the years many of the classic episodes of Poker Road Radio have taken place around WPT tournaments and we eagerly look forward to working closely with the WPT to put out great content for poker fans around the globe."
For more on the partnership, check out WorldPokerTour.com.
Double the Fun
Full Tilt Poker is doubling its guarantee in the $750K Sunday Guarantee tournament on March 6. The $200+$16 buy-in tournament will boast a prize pool of $1.5 million. Not only that, it's now a multientry tournament, so we can only imagine that the prize pool will just keep increasing. Don't have the $216 in your bankroll? No problem. Satellites are running starting as low as $3+$.30.
The $2+$.20 Big Little Tournament has been converted to a weekly multientry tournament and will run every Sunday in March. It boasts a guaranteed prize pool of $100,000.
Don't have a Full Tilt Poker account? There's no better time than now to sign up for a Full Tilt account.
Where in the World is...
Team PokerNews? Well, beginning Friday, March 4, you can find part of the team at Caesars Palace in Las Vegas for the NBC National Heads-Up Poker Championship.
On Saturday, March 5, you can find the rest of Team PokerNews in Los Angeles at the Bicycle Casino for The Big Event.
There will be so much coverage this weekend that you won't know what to do with yourself, but be sure to keep refreshing the Live Reporting Page to keep up-to-date with how all your favorites are doing, with plenty of hand updates, photos, and video interviews.
If you aren't following us on Twitter, you should be ashamed of yourself. While you're at it, get back in our good graces by liking us on Facebook too.